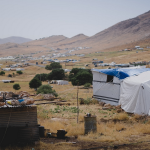 The Humanitarian Landscape Collective, a network of landscape architects, built environment professionals, academics, and NGOs from around the world, are sharing knowledge and raising awareness through a new website - including toolkits, publications, case studies, thought pieces, and more.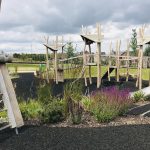 At the webinar this February Jupiter Play are joined by Laura Bradley, of Bradley Murphy Design and Johanne Thomas from Urban & Civic, to discuss the positive impacts that partnership working has delivered and is continuing to deliver at Houlton a new strategic housing site on the outskirts of Rugby. 
Since the very first WoodBlocX Landscaping structure was installed on a rooftop garden above the south London skyline, the versatile modular system has been continually specified on projects across the UK and Europe.