US urban regeneration expert Majora Carter presenting the 2015 LI Awards. © LI
Sponsors
We thank our sponsors for their continuing support for our annual awards, annual conference and a wide range of local events.

Firestarter Academy are providing a range of bespoke training courses in partnership with The Landscape Institute. With special introductory pricing, exclusive for Landscape Institute members, their aim is to ensure these courses are accessible for everyone. Designed to help you win more business, create the necessary building blocks for growth and build winning teams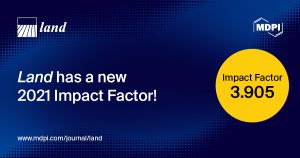 Land (ISSN 2073-445X)  is an international and cross-disciplinary, peer-reviewed, open access journal of land system science, landscape, soil–sediment–water systems, urban study, land–climate interactions, water–energy–land–food (WELF) nexus, biodiversity research and health nexus, land modelling and data processing, ecosystem services, and multifunctionality and sustainability etc., published monthly online by MDPI.
Land is affiliated to the Landscape Institute (LI) and their members receive a discount on the article processing charges (APCs).
According to the Journal Citation Reports/®/ in June 2022, the Impact Factor of Land is 3.905.
Feed your imagination with the most outstanding selection Architecture Art and Design.
Homesthetics try to feed your imagination by picking up and delivering a daily dose of the most exciting and outstanding selection of design & architectural ideas.

ARCHITECTURE LAB started back in 2008 with an aim of delivering the information to architects around the world. It is is an architecture and urban design magazine dedicated to everything related to architecture, urban design, research studies, and sustainable design.