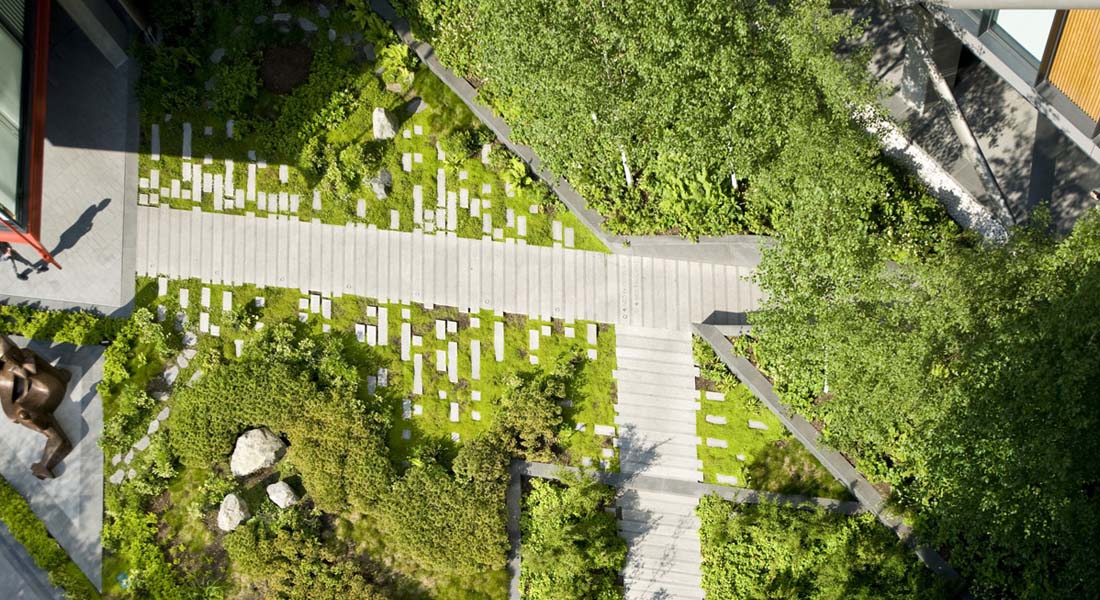 NEO Bankside by Gillespies. © Jason Gairn
We want to protect, conserve and enhance the natural and built environment, so influencing current thinking on issues affecting landscape is vital.
We want governments to consider how landscape can deliver benefits for society, the economy and the environment.
We do this in different ways, including responding to policy consultations and developing relationships with relevant stakeholders.
Our Policy and Communications Committee leads on policy work by:
developing policy position statements
responding to public policy consultations on behalf of the LI
representing the LI at external events and on working groups
The Policy Committee is one of the LI's three standing committees that directs all our work.
LI policy in the devolved nations
The LI's policy consultants for Northern Ireland and Wales focus on three core areas of work at country level:
Identifying relevant policy consultations and opportunities for the profession to articulate messages about the LI's policy themes.
Responding to those consultations and opportunities on behalf of the profession, working with the LI's Policy and Communications Committee and members within Wales and Northern Ireland.
Representing the LI at events, policy forums and discussions.
The influence of the European Landscape Convention (ELC)
Our policy work is also underpinned by the ELC, which acknowledges the huge diversity of landscapes and their uses. The ELC calls for policy that considers and is adapted according to the landscape type.
The ELC, which is the first international treaty dedicated to the protection, management and planning of all landscapes in Europe, has 18 articles. These articles, collectively, promote landscape protection, management and planning and organising European cooperation on landscape issues.
LI members who want to contribute to landscape policy
We want to hear from members looking to contribute to our policy work. If you want to get involved, email the policy team, Head of Policy, policy@landscapeinstitute.org.