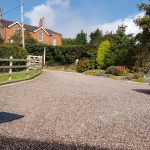 Gravelrings gravel grids from Beauxfort, specialists in distinctive landscape systems, are the solution to creating beautiful, hassle-free gravel driveways.  
Reclaiming the Shoreline/The Terrain of Water is a speculative graduate student project developed by Yue Qin in 2019 as part of the Master of Landscape Architecture design studio Actants & Assemblages of Scotland's North Coast Landscapes.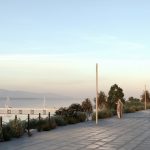 The Line - minimised to the max – lighting for streets, paths and squares all from one vertical line.