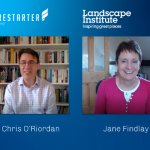 Firestarter Academy have partnered with the LI to develop courses on 'Better Business Development', 'Practical Business Planning' and 'Building a Winning Team'. These are exclusively available to Landscape Institute members at 50% discount on normal rates for a limited time only, so act quickly to secure your place on the courses available this year to get your practice ready for 2021.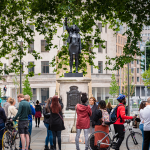 For the construction and environment sectors, the worldwide Black Lives Matter movement has encouraged a period of much-needed self-examination. One practitioner shares their experiences within the profession
The LI have partnered with Firestarter Academy, a specialist business growth and sales improvement consultancy who have developed a dedicated selection of courses just for Landscape Institute members that focus on the key issues that landscape professionals face every day.