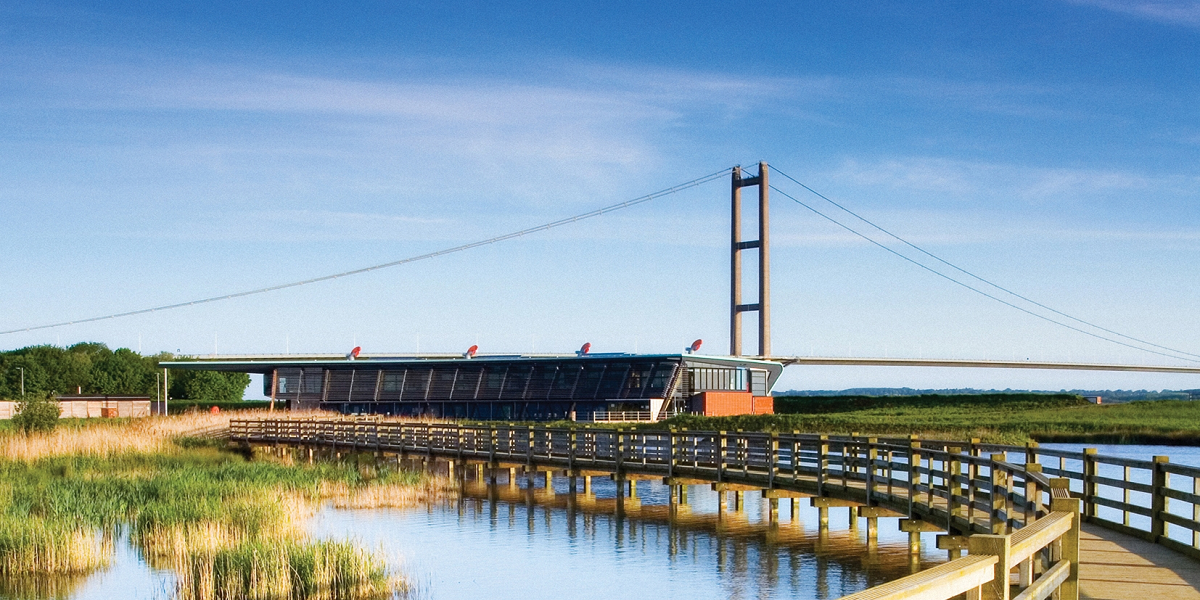 Climate change and biological diversity
Response and commitments to address the climate crisis
Recognising clear evidence from the Intergovernmental Panel on Climate Change (IPCC) and Intergovernmental Science-Policy Platform on Biodiversity and Ecosystem Services (IPBES), the Landscape Institute (LI) Board of Trustees is declaring a climate and biological diversity emergency.
Endorsed by:
Adam White, President of the Landscape Institute
Jane Findlay, President Elect of the Landscape Institute
Helen Tranter, Vice President of the Landscape Institute
James Lord, Honorary Secretary of the Landscape Institute
Romy Rawlings, Honorary Secretary-elect of the Landscape Institute
Carolin Göhler, Honorary Treasurer and Vice President–elect of the Landscape Institute
Merrick Denton Thompson, Immediate Past President of the Landscape Institute
Kate Bailey, Chair of the Landscape Institute Policy and Communications Committee
Michelle Bolger, Chair of the Landscape Institute Education and Membership Committee
Marc van Grieken, Chair of the Landscape Institute Technical Committee
Phyllis Starkey, Independent Trustee of the Landscape Institute
Wei Yang, Independent Trustee of the Landscape Institute
Jim Smyllie, Independent Trustee of the Landscape Institute
Simon Barcham-Green, Independent Trustee of the Landscape Institute
Niall Williams, Non-Chartered Board Member of the Landscape Institute
Why are we declaring an emergency?
The LI has worked to protect, conserve and enhance the natural environment for the last 90 years. But now we find ourselves in a time of international crisis. The LI Board of Trustees recognises the clear evidence that we currently face a global climate emergency, and the need for action.
In October 2018, an IPCC report claimed that humanity has just 12 years to restrict global warming to 1.5 degrees Celsius above pre-industrial levels – a tolerable adaptation threshold beyond which the risks to resources, ecosystems, biodiversity, food security and human life become far greater.
IPBES has also reported an 'unprecedented' decline in natural life, with over 1 million species at risk of extinction without 'transformative changes'.
The LI published our Climate Change Position Statement in 2008. But it is clear that we, governments and society worldwide need to do more. This declaration represents our commitment to a significant long-term shift in thinking, behaviour and policy; and outlines how we will, in the coming 6 months, engage with our members, firms, partners and experts to bring about a programme of real change.
Read more: 'At the forefront of climate action' – why the LI Board has declared a climate and biodiversity emergency

The role of the LI
The LI and our members are already responding to the issue of climate change through a range of measures. Our Royal Charter obliges us to act not just in the public interest, but in the interest of place and nature too.
The landscape sector is in an ideal position to deliver effective, sustainable climate solutions. As skills stewards for the profession, the LI has long worked – and will continue to work – to build capacity in our profession across multiple fields.
This important declaration aims to galvanise and inspire our profession to take action. To continue to engage with us on what skills and competencies are most needed to respond to this global crisis. To collaborate with other professions in developing better standards, and advocate for landscape as a leader in infrastructure delivery. And to continue to inspire the next generation to #ChooseLandscape and make a real difference in the world.
The next 6 months: Our commitments
The LI is committed to long-term, meaningful action. The next 6 months will be crucial in shaping our considered response and what it means for us, the wider profession, and the organisations we collaborate with.
Following recommendations made by the Committee on Climate Change, the UK Government has committed to reducing net carbon emissions to zero by 2050.
Infographic from the Committee on Climate Change: 'Using known technologies, the UK can end our contribution to global warming by reducing emissions to Net Zero by 2050.'
The first step for the LI is to establish a panel of members and other experts in this field to:
Recommend how best we as an organisation achieve the Net Zero target, and how we galvanise and empower our members to do the same
Help develop new options for our Advisory Council and Board to consider, with an initial report due by November 2019
Help us develop new partnerships with kindred professions, organisations and governments
We will also invite from employers, inside our sector and out, examples of best practice in carbon reduction. And we will invite from our members and partners creative and innovative ideas to bring about real change in the way we work.
Our current thinking on the range of measures we need to consider and be prepared to enact include:
Improving member awareness through LI communications channels (including, for instance, the October 2019 Landscape journal, which will focus on climate change)
In partnership with both the International Federation of Landscape Architects (IFLA) and the International Ethical Standards (IES) Coalition, changing our ethical standards and code of conduct to include greater reference to sustainability
Equipping members with more training, tools and guidance related to climate solutions and environmental net gain
Improving as an organisation our own carbon use across travel, accommodation and operations
Introducing a minimum 5 hours' climate, sustainability and resilience-related CPD per year for all members
Introducing climate, sustainability and resilience as a mandatory competency for new entrants to the profession
Requiring our registered practices to report on their own contributions, for example in relation to the UN's 17 Sustainable Development Goals
Collective action needed
We are not alone in declaring this climate and biodiversity emergency. We, our members and society need to demonstrate a significant change in our thoughts and actions if we are to make a real difference to what is happening.
We have already begun to engage, and offer to collaborate further, with related built and natural environment professions and regulators to harmonise our efforts. We will work, wherever possible, in partnership with others to accelerate the changes needed, including:
New regulatory approaches
Embedding sustainability further into industry standards
Changing our approach to the accreditation of education
Sharing good practice
Rewarding great leadership and success, for example through the LI and other industry Awards
We will be communicating more with our members and stakeholders over the coming months. If you would like to be involved in this process, please get in touch via policy@landscapeinstitute.org.