Public spaces should better reflect both the collective cultural history and modern economic and social needs of all members of the communities they serve, argues Diana Chrouch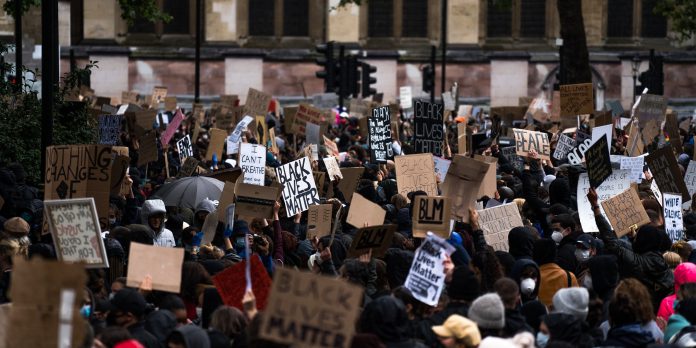 The recent spectacle of Black Lives Matter demonstrators pulling down and tossing the statue of slave trader Edward Colston in the river in Bristol will rest in the public consciousness for decades.
The event was about so much more than an iconoclastic uprising. It was about the need for public spaces to reflect a sense of respect and inclusion for the people who live in and use them.
A key factor in 'placemaking' in modern, multicultural Britain is the idea that public spaces are shaped not only by the professionals and authorities who control the built environment, but also by the cultural, social and historic dimensions of the people who use them, which together give us a sense of belonging and community. The idea that the descendants of slaves should be comfortable in the shadow of a memorial to a notorious slave trader who was responsible for transporting 84,000 slaves – of whom it is estimated that over 18,000 died – is clearly problematic.
'Placemaking all-too-frequently replicates cultural, economic and social hierarchies that are imbued with images of oppression and colonialism – reinforcing this narrative as the norm, and marginalising the needs of minority groups'
It brings into sharp focus the power structures reflected in our culture, which inform the landscapes and cityscapes in which we live. Indeed, in Landscape and History Since 1500 (2002), historian Ian D. Whyte argues that 'There is an inter-relationship between landscapes and historical trends, cultural, demographic, economic, environmental and political shifts'.
Critically, this inter-relationship leads the concept of placemaking to all-too-frequently replicate the cultural, economic and social hierarchies that are imbued with images of oppression and colonialism. The acceptance of these relationship hierarchies by professionals who lead the design of our communities reinforces this narrative as a norm, and the needs of minority groups are excluded or marginalised.
Framework to our lives
The public landscapes that we live in provide a framework for our lives that supports our sense of identity. It underlines who feels they belong, and who does not. In 2009, American academics Byrne and Wolch argued that 'ethno-racially inscribed landscapes influences who feels welcome'. (Byrne, J. and Wolch, J. Nature, race, and parks: past research and future directions for geographic research.)
Without a doubt, the adornment of public spaces with celebratory symbols of a colonial history that subjugated and dehumanised minorities is hard to reconcile with a welcoming and inclusive modern society.
Gentrified segregation
The issue is much wider than which statues, monuments and plaques should or should not be celebrated.
In November 2016, research by the Integration Hub and Centre on Dynamics of Ethnicity found that UK neighbourhood landscapes are often segregated along class and ethnicity lines. Furthermore, the segregation is often exacerbated by placemaking developments that deliberately gentrify run-down, inner-city areas with bijou coffee shops and upmarket eateries and boutiques. These elements have long stood as a code to inform less affluent inhabitants that the neighbourhood is becoming more exclusive; or in other words, less inclusive for them.
Segregated play
Indeed, gentrified segregation has sometimes been taken to a grotesque extreme by developers. The public was scandalised in March 2019 by images of neighbourhood children playing in segregated playgrounds at the Lilian Baylis Estate in Kennington. The play facilities were mind-bogglingly designed to echo the split between more opulent private apartments and less well-appointed social housing.
Placemaking collaboration
Ideally, placemaking should enable a collaborative approach between communities, local authorities, architects, urban designers, urban sociologists, landscape architects and transportation experts. However, the consultation structures and procedures that are a precursor of inclusive placemaking too frequently fail to properly engage with diverse communities or to properly resource initiatives to improve engagement.
Disregarded voices
Too often when Black, Asian and Minority Ethnic (BAME) communities mount a case for change, their voices are disregarded – as we saw tragically at Grenfell Tower, where residents' repeated requests for safety improvements were ignored by officials. To add insult to injury, after the fire, the local authority was then slow to rehouse residents in their local area, due to the very limited public housing stock and astronomically high cost of private properties in the exclusive Kensington and Chelsea area.
The apparent lawlessness of the protestors that removed the Edward Colston statue in Bristol takes on a different slant when it is considered that, over the years, dozens of petitions to get it lawfully removed had met only barriers and indifference.
-Isms
Furthermore, we frequently find that legal and regulatory structures reinforce social control and keep the status quo of privilege that underlines the '-isms' of racism, sexism, ableism and classism. This status quo underpins segregation and ultimately often undermines inclusive placemaking.
In addition, the professions with the ability to affect or influence change are frequently themselves a reflection of ethnocentric and patriarchal power. Only 6% of landscape professionals are from a BAME background, while across the construction industry as a whole, only 12-13% of people in leadership positions are women.
Way forward
The way forward is perhaps going to require a seismic paradigm shift. Public spaces should be reviewed and configured so that they are truly reflective of both the collective cultural history and modern economic and social needs of all members of the communities they serve.
Clearly, we need a further debate about what entails inclusive placemaking. Tearing down statues can only go so far towards reconfiguring the landscape, and by itself does not bring the required, far-reaching positive change called for.
However, there is much to be said about how the Black Lives Matter protests have mobilised a wide cross-sector of society to wake up to higher levels of consciousness about the need for greater inclusion. Perhaps the answer lies therein.
---
By Diana Chrouch BA (Hons) MSc
Diana is director of Chrouch Consulting and is an experienced marketing consultant who also specialises in creating diversity and inclusion strategies. She is chair of the Diversity and Inclusion Committee for the Worshipful Company of Constructors, and is special advisor to the All-Party Parliamentary Group for BAME Business Owners. She is also the national policy lead for BAME Business for the Federation of Small Businesses.