Valuing Landscape Conference 2018: Meet the Speakers
Valuing Landscape Conference 2018
6-7 September 2018
University of Greenwich
Presented by the Landscape Institute, IFLA Europe and the University of Greenwich
Howard Davies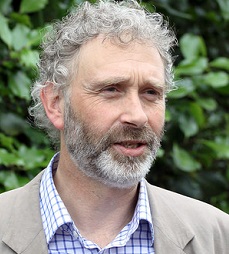 Biography
Howard Davies is Chief Executive of the National Association for Areas of Outstanding Natural Beauty and, before this, was Director of Wildlife Trusts Wales. He is extremely passionate about the natural environment.
Howard's career started in farming, later working for various practical conservation focused organisations in the third and public sector, before moving on to work within the Countryside Council for Wales' Protected Landscapes team.
Howard has a degree in Natural Sciences with Biology, a passionate interest in the relationship between people and place and actively promotes collaboration and consensus building.
Howard is also an Honorary Vice President of the North Wales Wildlife Trust, an appointed Board Member of Natural Resources Wales and a Fellow of the Royal Geographical Society.
Ursula Hartenberger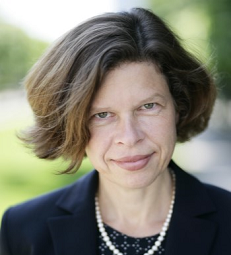 Global Head of Sustainability, RICS
Biography
Ursula Hartenberger heads up RICS' strategy on energy efficiency, sustainable construction and urban development, building on experience in the area of environmental and Corporate Responsibility issues gathered within multi-national organisations in the logistics and chemicals sectors.
Ursula is a member of a series of international sustainable development and responsible investment platforms and UN steering groups and has been closely involved in RICS and stakeholder publications and initiatives regarding the business case for sustainability in the built environment and associated investment decision-making.
Rebecca Knight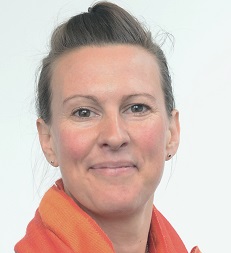 Director of Landscape Planning, LUC
Biography
Rebecca Knight (CMLI) is a Director in LUC's Landscape Planning team. She has 22 years' experience in the field of landscape planning with a particular expertise in landscape and visual impact assessment, including preparation of evidence for Public Inquiry and acting as an expert witness.
Rebecca sits on the Landscape Institute's 'GLVIA' Panel and is author of the landscape and visual impact assessment chapter for the 3rd and 4th Editions of Morris and Therivel's 'Methods of Environmental Impact Assessment' (published by Routledge).
John Acres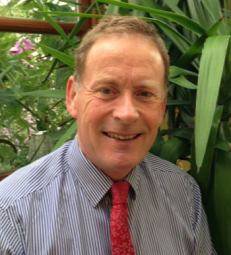 President, Royal Town Planning Institute
Biography
John served for around 25 years on the Regional Activities Committee in the RTPI West Midlands Region and was twice Chair of the Branch in 1999/2000 and again in 2007/8. He edited the regional RTPI magazine 'Tripwire' for over 15 years.
John operates as a private self-employed planning consultant, 'Acres Land & Planning Ltd' having previously worked for consultants Turley in Birmingham for around 4 years. Prior to his role in planning consultancy, John worked as Planning Director for developer Catesby Property Group, based in Warwick for 4 years, and previously for house-builder Redrow Homes based in Tamworth for 9 years.
Between 1988 and 1999, John worked as the Regional Planning Officer for the Home Builders' Federation which acts as a bridge between the private sector housebuilding industry and local authorities. His earlier experience was in Local Government in London where he was employed for over 15 years both in the former Greater London Council and in the London Borough of Southwark.
From 2011-2013 John was President of the Planning & Development Association. During 2005/06, John served as a Government Commissioner for the Government's Affordable Rural Housing Commission.
He was a founder Board member of the South Shropshire Housing Association where he served for 8 years and has previously served as a local Parish Councillor in Warwickshire for about 5 years.
Alison Barnes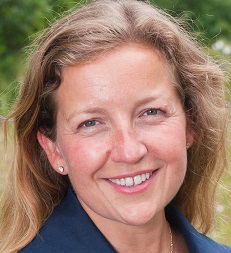 Chief Executive, New Forest National Park Authority
Biography
Alison is Chief Executive at New Forest National Park Authority and has worked in the field of landscape management for 20 years. She is an elected Fellow of both the Landscape Institute and RSA.
Previously as a Director for Natural England she led engagement with large regeneration programmes such as for the Olympics and took organisational lead on landscape and green infrastructure.
Earlier in her career Alison, worked in Scottish local government and with RSPB on opencast mine restoration projects. She later led on local biodiversity policy within Defra and was Head of Advocacy for English Nature, developing policy across Parliament, Whitehall and Europe and supporting the passage of the NERC Act.
Alison is on the Board of Directors for Business South, is appointed to the Forestry and Woodland Advisory Committee of the Forestry Commission and is a Trustee of the National Park City Foundation.
Sarah Weir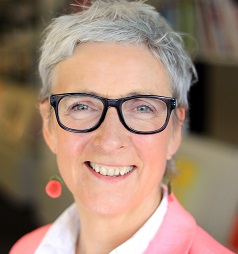 Biography
Sarah Weir is CEO of Design Council. She was previously Executive Producer at the Roundhouse in London, Chief Executive of Waddesdon Manor in Buckinghamshire.
Other past roles include Chief Executive of The Legacy List, the Queen Elizabeth Olympic Park charity (now called Foundation for Future London); Head of Arts and Cultural Strategy for Olympic Delivery Authority; Executive Director, Arts Council England; London and Executive Director of the Almeida Theatre.
She started her career as a broker at Lloyd's of London and over a 15 year career went from being the office junior to Managing Director, the first woman to hold this position.
She has a History of Art BA from Birkbeck College (1993-7), was awarded an OBE for services to the arts (2011), First Woman Awards for public service (2013) and is a Fellow of Birkbeck College (2013).
Sarah also serves on the board of the Alzheimer's Society.
Dr. Deb Upadhyaya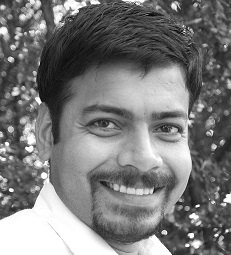 Specialist, Homes England and Board Director, Academy of Urbanism
Biography
Deb is a passionate advocate of sustainable urbanism and delivery of quality places. Over the last 18 years, he has led delivery of exemplar housing, regeneration and urban design projects both in public and private sector (UK and India).
At Homes England, he provides specialist advice on strategic planning, design and funding to deliver large scale complex projects and other HM Government Initiatives – Garden Villages, Towns and Cities, Housing Zones, Housing Deals and Housing Infrastructure Fund.
Deb is also a Board Director for The Academy of Urbanism, a Design Council CABE Built Environment Expert and an independent advisory design panel member for Sheffield Sustainable Development and Design Panel.
A Chartered Town Planner and a Chartered Manager, Deb is professionally trained as architect-urban designer-planner-manager and has a Doctorate in Philosophy (PhD) and an Executive Masters in Business Administration (MBA) from University of Sheffield.
Miriam Weber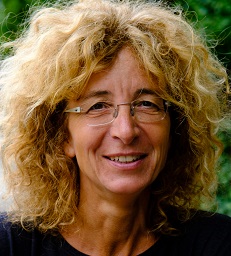 Senior Advisor, Health Urban Living and Resilience, Utrecht, Netherlands
Biography
Miriam Weber studied environmental and nature science at the Open University the Netherlands. After her international career as environmental policy consultant, she combined her PhD research at Utrecht University and managing the noise department of the DCMR Environmental Protection Agency Rijnmond.
Since April 2016, Miriam broadened her professional focus from the environmental policy domain into healthy urban living, environmental quality and resilience. As senior researcher and policy advisor at the City of Utrecht, she is the city's coordinator for the WHO European Healthy Cities Network and Chair of the WHO environment and health working group.
In addition Miriam is responsible for the development and implementation of the so-called knowledge and research agenda, Healthy Urban Living. A network and cross-disciplinary task directly reporting to the responsible aldermen and directors, and in close cooperation with the University of Utrecht, Hogeschool Utrecht, Economic Board of Utrecht, and other research institutes and organisations.
Adam White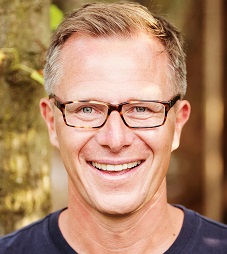 President, Landscape Institute and Director, Davies White Ltd.
Biography
Adam is a Chartered Landscape Architect, President and Fellow of the Landscape Institute. After gaining an ONC in Landscape Studies at Reaseheath Horticultural College in Cheshire he went on to study Landscape Architecture at under graduate and post graduate level at Manchester Metropolitan University. He graduated in 1998 and has worked in the private sector in Manchester, in Local Authority in South Yorkshire and in the voluntary sector in Lincolnshire and London.
In 2008 he established Davies White Ltd with fellow landscape architect Andrée Davies. Their projects specifically focus on reconnecting children with nature through play. Together they have won two RHS Gold Medals, two RHS People's Choice Awards and an RHS Best in Show award. They are now working with the (RHS) Royal Horticultural Society to create a flagship nature play garden at RHS Wisley with the mission to tackle nature deficit disorder and plant blindness.
They have designed and managed the delivery of over 50 public nature play projects from the shores of Loch Lomond to the coast of Southampton. These include high profile projects such as the Commonwealth Games Legacy Play Park in Glasgow and the highly acclaimed St George's Playscape in Hanwell, Ealing. They have won over 20 Landscape Institute and BALI design awards for their work.
Adam was made a fellow of the Landscape Institute in 2012 for his influential role in promoting nature play within the landscape profession. He sits on the government's Play Policy Forum representing the Landscape Institute and is co-author of Nature Play: Managing and Maintaining Playful Landscapes published by Play England. He is also a regular contributor to the professional journal Pro Landscaper.
Euan Hall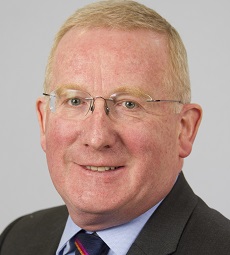 Chief Executive, The Land Trust
Biography
Euan Hall is a Chartered Surveyor with over 30 years' experience in Economic Development and Regeneration.
Euan has been Chief Executive of The Land Trust since launch in 2004 and prior to this; he was English Partnerships (now Homes England) Director with responsibility for the National Coalfields Programme, regenerating over 100 coalfields across England, and joint ventures.
The Land Trust, which he has led since its inception, provides cost effective and sustainable management solutions for public open space and green infrastructure. Euan is a strong advocate for long term investment in public open spaces and over the last 14 years, has driven The Land Trust in building its robust model for successfully managing public open space in a sustainable way.
Euan holds the Reserve Decoration for service in the Reserve Forces.
Urszula Forczek-Brataniec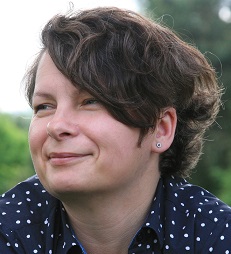 Secretary General, IFLA Europe
Biography
Urszula Forczek-Brataniec is the Secretary General of IFLA Europe, a Graduate of Cracow University of Technology (CUT), and Lecturer in the Landscape Architecture Institute of the Faculty of Architecture CUT. Her main area of interest includes theory and practice of landscape architecture, and she is the author of the book entitled, View from the road – the landscape in a dynamic perception.
Alongside scientific work and teaching, Urszula is also a designer. She cooperates with eM4 Brataniec Architecture Studio and their joint projects and implementations have been received many accolades including: Polish Nomination for Public Space,  Barcelona 2014; publication in Landscape Architecture Europe 2015; First Prize in Living Architecture Competition, Warszawa 2015; nomination for the European Union Prize for Contemporary Architecture – Mies van der Rohe Award 2015.
For many years Urszula has been an active member of associations and scientific committees, including Polish Landscape Architecture Association SAK, IFLA Europe, and Scientific Committee of Pieniny National Park.
Prof. David Maguire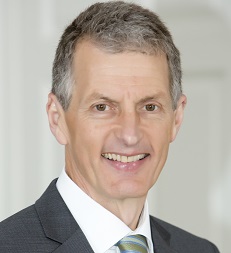 Vice Chancellor, University of Greenwich
Biography
David Maguire was appointed Vice-Chancellor at the University of Greenwich in 2011.  He has a successful track record of senior leadership in the private sector and higher education in both the US and the UK.  He has held staff appointments at the universities of Birmingham City, Lancaster, Leicester, Plymouth and Redlands (California), and was the Chief Scientist and Director of Products at Esri (Environmental Systems Research Institute, Inc), a global software company with headquarters in California.
Educated at the University of Bristol and the University of Exeter, David is an acknowledged expert in computer mapping and geographic information systems. He is co-author of a widely-used text book "Geographical Information Systems and Science", which is now in its fourth edition.
David was awarded an Honorary Doctorate from the University of Agricultural Sciences and Veterinary Medicine, Bucharest in 2009. He is also a Fellow of the Royal Geographical Society (FRGS) and Principal Fellow of the Higher Education Academy (PFHEA).
He is currently the Chair of Jisc, the UK's expert body for digital education, and a board member at Universities UK, and London Higher.  Additionally he is a member of the Higher Education Policy Institute Advisory Board and was recently elected Chair of the Greenwich World Heritage Site Executive committee.
Laura Gatti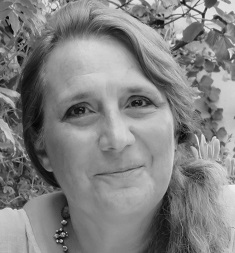 Agronomist, Landscape Consultant and Landscape Designer
Biography
Laura Gatti is an Agronomist, Landscape Consultant and Landscape Designer. She founded her firm in 1992, specialising in horticultural advisory, tree care, tree management plans, soil consultancy, with special skills and experiences in restoration of historical sites and greening integrated to buildings (green roofs, green walls, hanging gardens).
Laura is also the Founder and first President of the Italian Society of Arboriculture, and Adjunct Professor in the Department of Agricultural and Environmental Sciences, University of Milan since 2005.
She has won numerous competitions, together with different International Architecture and Engineering firms. Laura was awarded with the Targa Fabio Rizzi as Professional of the Year in 2008, granted the 'Great Tree of the Italian Landscape' award in 2017 and praised as one of '50 Most Impactful Green Leaders – Global Listing' in 2018.
Dr. Wei Yang
Chairman, Wei Yang & Partners and Vice Chair, RTPI International Committee
Biography
Dr Wei Yang is a renowned town planner and urban designer with considerable wealth of experience in the field of master planning and urban regeneration. She is Chairman of Wei Yang & Partners in London, an award-winning master planning firm driven by a commitment to shape more sustainable and liveable places.
Wei has rich experience in managing multi-disciplinary teams and leading large-scale regeneration and low carbon master planning projects. Her professional strengths lie in combining innovative design inspirations with feasible implementation solutions.
Over the course of her career Wei has developed special expertise in 21st Century Garden City, exploring new ideas for planning, design, delivery and management of new garden cities, capturing the essence of the original idea but adapting it to a more complex, 21st century context. Of particular concern to Wei has been promoting joined-up thinking between different professionals and stakeholders in the built industry.
Wei is a Fellow of Academy of Social Sciences (AcSS), a member of Royal Town Planning Institute (RTPI), a member of the Chartered Institution of Highways & Transportation (CIHT) and a RIBA Client Adviser. She is currently an Independent Trustee of the Landscape Institute and the Vice-chair of RTPI International Committee.
Asil Besim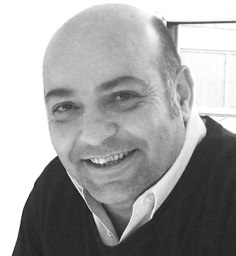 Group Technical Manager, Hardscape
Biography
Having worked in the construction industry for over 25 years, Asil first joined Hardscape in March 2007. Responsible for all technical product matters, he supports the national sales team by providing his expert knowledge on the British and European Standards as well as specific product-related test data and CE marking information.
Based in the capital, Asil takes the lead on product sales in the London region. Since joining Hardscape, he has worked on a number of high profile public realm projects including Leicester Square, Kings Cross Square, Riverlight Battersea, Neo Bankside, Elwick Road amongst others and a number of new developments around the Greenwich Peninsula.
Jill Bullen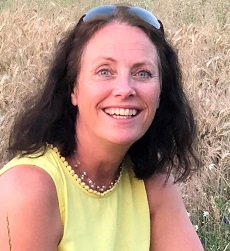 Evidence, Policy and Permitting Directorate, National Resource Wales and Senior Landscape Specialist
Biography
Jill has worked and taught in the landscape and historic environment for over 25 years. Her role is to provide professional specialist and technical expertise, strategic advice and lead on Landscape and Heritage for policy, strategy and legislation development at the national and UK level.
Jill manages the LANDMAP landscape evidence and landscape monitoring programmes for Wales. She was previously a Lecturer (Landscape) at the University of Aberystwyth for ten years, a Community Councillor and Community Emergency Plan Coordinator for six years.
Jill has a degree in Geography and an MSc in Landscape Ecology, Design and Management.
Ramune Sanderson
Biography
Ramune Sanderson is a Chartered Landscape Architect and Director of Terra Firma, Lithuania. Ramune is also a Visiting Lecturer of Landscape Architecture for Vilnius Gediminas Technical University.
Established in 2014, Terra Firma LT have worked on over 60 projects, designing public spaces, streets infrastructure, parks and riversides, business and administration complex environments, housing schemes and community spaces.
While working at Terra Firma Consultancy, Ramune has done a years training in Hillier Nursery Commercial Tree unit where duties involved lifting, shaping and pruning trees.
In terms of significant projects, Ramune was lead landscape architect for tendering and on-site supervision of works Bokšto 6 public realm and Hilton Live Square, and prior to this, responsible for supervision of Bernardine Gardens.
Sue Biggs CBE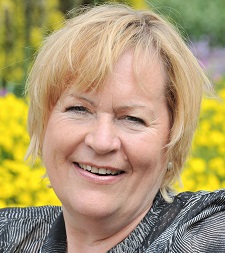 Biography
Sue joined the RHS, the UK's leading gardening charity, as Director General in August 2010 with 30 years' of experience in the international leisure industry, predominantly at leading flagship long-haul tour operator, Kuoni Travel.
In June 2014 Sue announced the RHS' ambitious 10-year Strategic Investment Programme of £160 million. Its aim is to enable the charity to provide even better inspiration and advice for more people – both its members and the British gardening public. It will also enable the charity to broaden its appeal and raise the profile and impact of every aspect of horticulture and will include opening a new RHS garden and creating the country's first National Centre of Horticulture Science and Learning at RHS Garden Wisley. The £160 million investment is key to help the charity to enrich everyone's life through plants, and make the UK a greener and more beautiful place.
Recently under Sue's direction, the RHS has tried to become more inclusive and has launched campaigns such as Greening Grey Britain. Today the RHS has over 490,000 members, the highest in its history. The charity also engages and inspires millions more people at its gardens, shows and libraries, through community and school campaigns and via its website, social media, publications and the media.
Sue was awarded a CBE for services to the environment in the January 2017 New Year's Honours List.
Samira Ahmed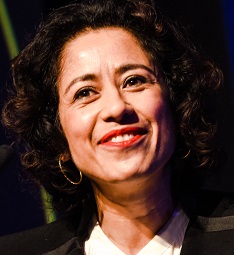 Broadcast Journalist, BBC
Biography
Samira Ahmed is a former presenter and correspondent for Channel 4 News. Before that, she was an anchor on BBC World, News 24 and a reporter on Newsnight and the Today programme.
Now back at the BBC, Samira's remit stretches from news to the arts. During her first stint at the BBC, she led the coverage of the OJ Simpson case, before moving to Europe to work as an anchor and political correspondent in Berlin.
At Channel 4 Samira specialised in social affairs and the arts – from profiling our love affair with the now defunct hovercraft and exposing the discrimination against children conceived through IVF, to interviewing Tim Burton and making features on cinema and design.
Samira has also fronted the documentary, Islam Unveiled for Channel 4, exploring the status of Muslim women, and has lectured on terrorism, Islamic radicalism and feminism.
Ed Wall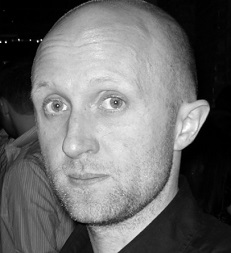 Academic Leader of Landscape, UoG and Founder, Project Studio
Biography
Ed is the Academic Leader of Landscape at the University of Greenwich, London, and Visiting Professor at Politecnico di Milano (DiAP). In 2017 he was the City of Vienna Visiting Professor for urban culture, public space and the future – urban equity and the global agenda (TU Wien/SKuOR).
Ed studied at the London School of Economics (PhD), City College New York (MUD) and Manchester Metropolitan University (BA, BLA). He has written widely on cities, landscapes and public space, including Basics Landscape Architecture: Urban Design (2009) and Landscape and Agency: Critical essays (2017) with Tim Waterman.
Ed founded Project Studio as a platform for design and research collaborations. Studio works include site-based research, theoretical speculations and detailed built commissions, such as: with the Unusual Suspects Festival (2014), Architecture Foundation and Royal Academy (2013), the Biennale of Landscape Urbanism (2010), the London Festival of Architecture (2008) and a series of international design competitions.
Works have been exhibited at the Van Alen Institute, Royal Academy, EME3, Building Centre, Garden Museum, Stephen Lawrence Gallery and Des Moines Art Center.
Tony Williams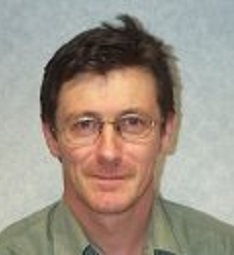 President, IFLA Europe and Principal Landscape Architect, Transport Infrastructure Ireland
Biography
Tony Williams B.A. (Nat Sci). M.L.Arch. MILI. is Principal Landscape Architect at Transport Infrastructure Ireland (TII). He is a graduate of Natural Science (Moderatorship in Botany) from Trinity College Dublin and holds a Masters in landscape Architecture from University College Dublin.
Tony is a full professional member of the Irish Landscape Institute (ILI) and has been on the council of the ILI since 2005. He held the position of Hon. Secretary from 2008 to 2011 and President from 2013 to 2016. He was the Irish delegate for the International Federation of Landscape Architects (IFLA) from 2007 to 2016 and has been on the executive council of IFLA Europe since 2011, first as Vice President Education until 2015 and currently as President of IFLA Europe (since 2015).
Tony is a member of the ICOMOS Ireland National Scientific Committee on Cultural Landscapes and chair of the ICOMOS Ireland World heritage Reflective Working Group. He is involved in a number of IFLA and ILI initiatives.
Suzanne O'Connell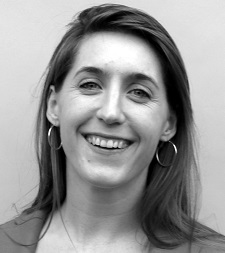 Landscape Architect and Co-founder, The Decorators
Biography
Suzanne is a landscape architect and co-founder of The Decorators, a multidisciplinary design practice that works with local authorities and public institutions to design, produce and deliver community building interventions in regeneration areas.
Dr. Julia Georgi
Assoc. Professor, Department of Architecture, Built Environment and Construction Engineering, Polytechnic University of Milan
Biography
Dr. Julia Georgi was President of the Greek Association of Landscape Architects-PHALA (2003-16) and is now Board Member of PHALA, Board Member of LE:NOTRE INSTITUTE, and member of IFLA, where she is active in the IFLA WGs: "UIA / IFLA Working Group Indigenous Ecosystem Corridors and Nodes" and "Cultural Landscapes".
Julia has served for 15 years as Executive Professional in Forestry Engineer and Landscape Architect at the Ministry of Environment, Urban Planning and Energy – Climate Change of Greece. During her service at the Ministry she served as General Project Manager at the Environmental Awareness Park Organization of Antonis Tritsis, the largest urban park in Greece (120 Ha).
During the years 2000-2004 Julia offered her expertise as General Project Manager and Head of Environmental Department for the Athens 2004 Olympic Games. She designed and supervised the construction of significant landscape projects (urban, periurban parks, greenways, venues) of ATHENS 2004 Olympic Games such as the Contemporary Marathon Route, the surrounding environment of Olympic Venue: Whistle House, the landscape design of the surrounding area of Peace and Friendship Stadium, the renovation of Athens National Garden, the redesign of Pedion Areos Park, the landscape preservation of the Historic Garden of Zappeion Megaron, the landscape design for Exarchia square, and the landscape design of Kolonaki square.
From 1997 to 2000 she was Head of the Environmental Department of EGNATIA ODOS S.A. Design/Construction Company which specifically designed and constructed Egnatia Odos, the transnational Road from Adriatic Sea throughout Greece up to the boarders with Turkey.
Alison King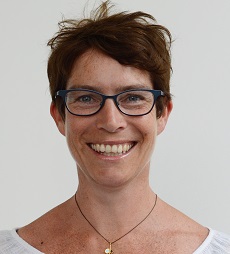 Principal Landscape Architect, LUC
Biography
Alison King CMLI is a chartered landscape architect with 9 years' experience. She is passionate about health and wellbeing for all, and sees landscape and public realm design as pivotal in today's health crisis.
Alison is developing a monitoring and evaluation tool to measure the impact of LUC's designs on building healthy communities. She has worked with several London Boroughs to design healthier play spaces and is interested in providing playable streets for people of all ages and abilities.
Alison has designed accessible schemes to increase social and physical activity in a range of sites, including historic London parks, sensitive woodlands and schools. She has a background in social anthropology, developmental psychology and documentary film-making, all of which feed into her understanding of the importance of public engagement and client education when designing active, healthy spaces.
Alison has recently spoken at the European Healthcare Design Conference 2018 (London), Health Cities Design Congress 2017 (London), and Landscape and Life 2017 (Lisbon).
Sarah Bryan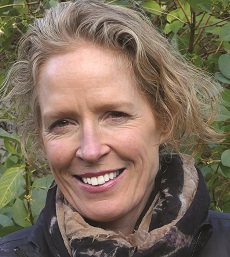 Chief Executive, Exmoor National Park Authority
Biography
Sarah is Chief Executive of the Exmoor National Park Authority. She has worked on Exmoor for more than 25 years, since joining the organisation as a Conservation Officer (Landscape) in 1992.
Sarah has used her roles to engage with landowners and land managers, forging strong partnerships with external agencies and partners, and leading key conservation and landscape projects.
She has a degree in Environmental Science from the University of East Anglia, a second degree in Landscape Design, from Manchester University and is a Chartered Member of the Landscape Institute.
Neil Rainey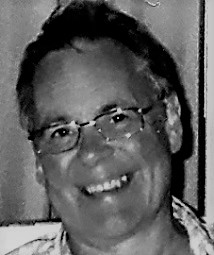 Senior Landscape Architect, DAERA Northern Ireland Environment Agency
Biography
Neil is a graduate of the University of Ulster where he studied Resource Management before taking his postgraduate degree in Landscape Design at the University of Manchester. He then worked as a Landscape Architect for the Salford and Trafford Groundwork Trust and Bolton Metropolitan Borough Council before returning to NI.
Neil has worked as a Landscape Architect in the Northern Ireland Civil Service for almost 30 years and is currently a Senior Landscape Architect within DAERA Northern Ireland Environment Agency, where he works in the Protected Landscapes Team.
Neil project managed the NI Regional Landscape Character Assessment, published in 2016 and continues to offer LCA advice to local authorities. His current role involves providing professional landscape advice and guidance on regional scale planning applications, the Giants Causeway & Causeway Coast WHS and EIA Forestry and Agriculture Regs ( NI) consultations. In addition he provides professional advice to AONB Management Groups and HLF funded Landscape Partnerships.
Chris Bolton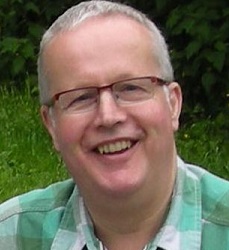 Principal Specialist for Landscape, Natural England
Biography
Chris Bolton is Principal Specialist for Landscape in Natural England, the government body with a statutory remit for conserving and enhancing landscapes and seascapes in rural and urban contexts as well as specific duties regarding designated landscapes.
Chris is responsible for gathering evidence to support the work of Natural England and partners – including collaborative research and monitoring programmes that enhance our understanding of  landscape change. He was also closely involved with updating the 159 National Character Area profiles which bring together a wide range of evidence about the natural environment.
Chris also draws on over 35 years of experience in landscape planning and management, agri-environment schemes, development management casework, river and waterway conservation and historic landscape management.
Deborah Sandals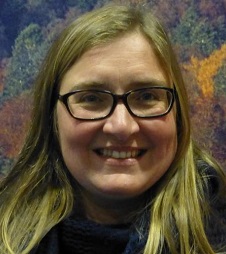 Landscape Policy and Advice Officer, Scottish Natural Heritage
Biography
Deborah is a Chartered Landscape Architect with over 20 years' experience encompassing landscape design, community co-produced environmental regeneration,  development management, development planning, policy development, partnership development  and landscape ecology.  She has specific knowledge of working at a landscape scale and with habitat networks.
Deborah project manages Scotland's Landscape Monitoring Programme for Scottish Natural Heritage.  SNH is the Scottish Government's adviser on all aspects of nature and landscape across Scotland. Our role is to help people understand, value and enjoy Scotland's nature now and in the future.  The Monitoring Programme reports on aspects of landscape change in Scotland and brings together several partners.   It involves developing techniques to provide efficient and effective ways to encompass the diversity of Scotland's landscapes
Before moving to Scotland Deborah worked as a Landscape Architect in South Yorkshire Local Authorities  and as Regeneration Manager/Principal Landscape Architect at Groundwork Dearne Valley.
Joris Voeten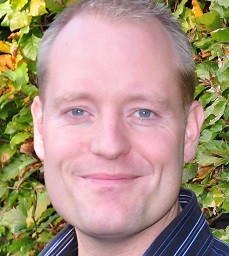 Senior Engineer of Urban Green Space, Urban Roofscapes
Biography
With a MSc in Tropical Forestry from Wageningen University, Joris uses plant growth to create liveable and sustainable cities utilising concepts based on resilience and nature-based (circular) solutions.
By designing and developing new systems to create functional green space in cities, such as innovative multi-functional vegetated rooftops, the aim is to bring the circular ecosystem approach into urban development.
Energy use reduction, human health, storm water attenuation, material reuse, biodiversity and urban heat island mitigation play a key role in all of the functional designs and concepts; each with its own structure, water management system and material selection.
Jan Christian Vestre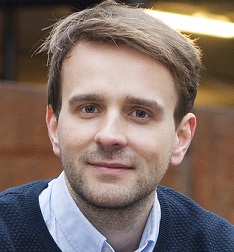 Biography
Jan Christian Vestre is CEO of the family owned company Vestre, one of Europe's most successful manufacturers of urban furniture.
Jan has a Master's degree in law studies from the University of Oslo and has previously worked as a political adviser in the Norwegian Ministry of Trade and Industry and in the Norwegian Parliament.
He believes that designers, clients and businesses must contribute to achieve the UN's 17 sustainability goals, and that today's most important task is to create social and democratic meeting places for all people.
Helen Noble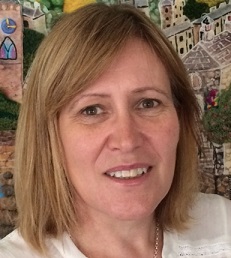 Chief Executive, Pennines Prospect
Biography
Helen has worked internationally as a senior executive in the environmental and heritage sectors for over 25 years, and has loved every minute (well nearly!).  She is a passionate and committed advocate of landscapes and heritage and a champion of the interrelationship between people and place.
Currently the Chief Executive with Pennines Prospect, Helen is driving forward a new concept in management of distinctive landscapes – a non-statutory socially purposed designation. The creation of the South Pennines Park, a people's park for the 21st Century, will result in a resilient and sustainable organisation through which to deliver a shared vision.
Prior to this role, Helen was engaged by IUCN, Switzerland, to design, direct, programme and deliver the 2014 World Parks Congress – "Parks, People, Planet: inspiring solutions" in Sydney, Australia. It was the world's premier global forum for setting the agenda for protected areas and placed significant impact on assisting national governments, policymakers, practitioners, CEOs, activists and indigenous leaders to focus on strategic issues. These issues related to protected areas, conservation and sustainable development, in order to create new protected areas and to direct more resources and investments in innovative approaches to finding solutions to complex problems.
Helen has developed her experience and profile in NGOs, setting up environmental charities, and working in a plethora of National Parks and protected landscapes throughout Europe, in some of the world's most spectacular landscapes and cultures.
Simon Coop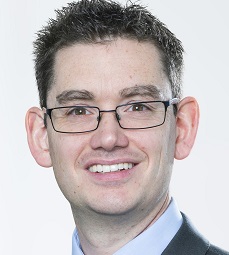 Planning Director, Lichfields
Biography
Simon is an expert in housing and economic development matters and, since joining Lichfields in 2002, has been involved in advising private sector clients on development strategy and public sector clients on a wide range of policy formulation and implementation matters.
Simon has a particular specialism in housing and economic need and supply issues. He played a central role in the creation and evolution of Lichfields' Headroom and Sizemix frameworks to identify housing needs and the required mix of homes within an areaHe has defended his work at numerous Local Plan and Local Development Plan examinations and has appeared as an expert witness at a large number of planning inquiries.
He has a further specialism in employment and economic development work which has helped to inform his appreciation of the close relationship that exists between housing and economic development and the extent to which housing can be a key enabling factor for growth. To this end, Simon has tested the economic implications of a number of residential schemes and has demonstrated the range of benefits that are associated with development including job creation, direct and indirect, investment, the promotion of more sustainable communities and fiscal stimuli. He has also undertaken research into the alignment of housing and employment growth and the implications of emerging policy in this regard.
Simon leads Lichfields' housing business development group which provides advice and support to the firm on all housing issues and is a regular speaker at conferences. He contributes to both print and broadcast media regarding residential development issues, including BBC1's The Wales Report.
Noel Farrer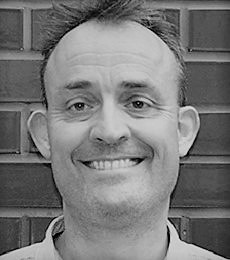 Landscape Architect and Urban Designer, Farrer Huxley Associates
Biography
Noel Farrer is a landscape architect and urban designer who has run his own award-winning practice for 20 years. He is recent past president and Fellow of the Landscape Institute where he campaigns for landscape led place making.
Noel is presently a board director at the Construction Industry Council (CIC) where he continues to promote the importance of landscape consideration and cross discipline collaboration. As a passionate advocate for the design, social and environmental importance of investment in landscapes, he contributes actively in DC CABE's Infrastructure and Design Panels as well as other regional panels. Noel is a regular columnist and visiting lecturer on landscape architecture.
Noel's work in London for over 30 years has evolved a deep passion and understanding of the landscape, the people, the diverse communities and the politics that drive change in London. The environment and its equitable role for everyone from children to the elderly has led him to continuously voice the importance and relevance of the landscape of every scheme.
Jennette Emery-Wallis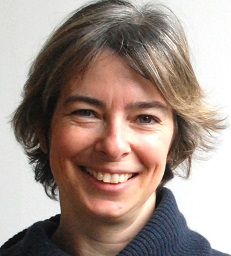 Director of Landscape Architecture, LUC
Biography
Jennette is a chartered landscape architect with over 20 years' experience. She has produced award-winning work on numerous complex design projects, often on sensitive sites.
Concerned about children's health, she's led the way in designing active, playful spaces for children of all abilities. Her multiple-award-winning work includes the Diana Princess of Wales Memorial Playground in Kensington Gardens (Government Charter Mark for Excellence; Landscape Institute award) and Tumbling Bay, the first Olympic legacy project (Civic Trust award; Selwyn Goldsmith Universal Access Award; NLA Best Public Space; Landscape Institute award).
In 2016 Jennette designed school playgrounds for the ground-breaking Camden Active Initiative (winning NLA Wellbeing; Making Spaces Winner for Excellence in Health), and has since been involved in extending this programme in the London Borough of Hounslow. These projects are specifically targeting childhood obesity and are being scientifically monitored, providing important data for understanding the drivers for physical activity.
Jennette and LUC work regularly with The Royal Parks, Peabody and others in designing inclusive and accessible community places.
Jennette is an external examiner for degree, diploma and MA landscape architecture courses, and a regular guest speaker.
Ares Kalandides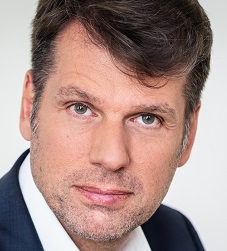 Senior Fellow and Director, Institute of Place Management
Biography
Ares Kalandides is Professor of Place Management and Director of the Institute of Place Management at Manchester Metropolitan University.
He is the founder and Managing Director of Inpolis Urbanism, an international consultancy in urban and regional development based in Berlin. He has implemented numerous projects on a national and international level and consulted various districts, cities, and regions in Germany and worldwide. A Senior Fellow of the Institute of Place Management, he is currently a member of the Supervisory Board of "Eleusis2021", the European Capital of Culture in 2021.
He has been an influential policy consultant in the Creative Economy in Berlin, a field in which he published for several years. In 2009 he initiated the International Place Branding Conference, a series of events that has since travelled around the world and has been instrumental in consolidating the field in Place Branding.
In addition to his scientific publications he is member of the editorial board of the Greek journal Γεωγραφίες/Geographies, a guest editorial member of the Journal of Place Management and Development and a member of the Georg Simmel Centre for Metropolitan Studies at the Humboldt University Berlin. He is currently adjunct professor at New York University (Berlin site) and guest lecturer in Urban Economics at the Urban Management programme of the Technical University (Berlin). He is also the editor of the IPM blog.
Born in Athens (Greece) in 1965 Ares Kalandides graduated in Romance Studies, completed a post-graduate Master's programme in Urban and Regional Planning and holds a PhD from the National Technical University of Athens. His current research focuses mostly on the topics of urban and regional development. Ares is a certified conflict mediator.
Prof. Rosemary Hails
Director of Science and Nature, The National Trust
Biography
In July 2018, Prof. Rosemary Hails took up the new position of Director of Science and Nature for The National Trust. Prior to that she was the Science Director for Biodiversity and Ecosystem Science at the Centre for Ecology & Hydrology (CEH).
Rosemary is Chair of the Advisory Committee on Releases to the Environment (ACRE) and a member of the Natural Environment Research Council Science Board as well as Council member of the RSPB. She leads the co-ordination team for the Valuing Nature Programme, a £7 million interdisciplinary research programme funded by NERC, ESRC, BBSRC, Defra and AHRC.
In addition, Rosemary is a vice president and a member of the Board of Trustees for the British Ecological Society (BES) and in 2008 co-founded the Natural Capital Initiative in collaboration with the BES and The Royal Society of Biology. She was a member of the expert panel and an author for the UK National Ecosystem Assessment and a member of the first Natural Capital Committee.
Rosemary was awarded an MBE for services to environmental research in June 2000.
Montserrat Prado Barrabés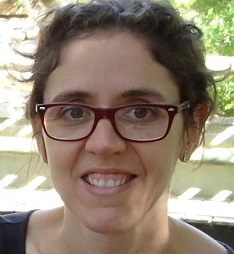 Architect and Landscape Architect, Municipal Institute of Urban Landscape, Barcelona
Biography
Montserrat studied architecture at the Technical School of Architecture of Barcelona, ​​where, later, she obtained the Master in Landscape Architecture.
She began her professional work collaborating with several offices of architecture and with the free exercise of the profession. In parallel, she served as architect in several local administrations.
Montserrat collaborated on several editions of the European Biennial of Landscape of Barcelona, acting as coordinator of the edition of the Catalogs of the IV and V Biennials (years 2008 and 2010).
Since 2007, Montserrat is architect of the City Council of Barcelona, ​​specifically working for the Municipal Institute of Urban Landscape, where she is currently Head of the Department of Projects and Landscape Studies.
Daniel Cook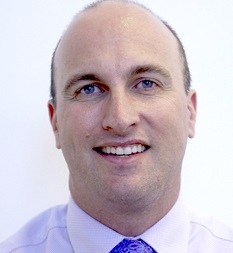 Biography
Daniel Cook leads and supports the Landscape Institute employee team to help ensure the landscape profession is relevant, makes more impact and grows.
He provides strategic advice, insight and support to the LI Board and Leadership Team on a range of matters. Dan is responsible for the management and operations of the LI to fulfil its obligations under its Royal Charter to work to the benefit of people, place and nature.
Dan is currently focused on the delivery of the new LI strategy. Priorities include helping the profession to broaden, updating its standards and being more inclusive as it seeks to attract more people to #chooselandscape as careers from many diverse backgrounds. In 2017, he joined the World Cities Summit Young Leader's Forum.
Previous roles have included RICS Director of Strategy, leading their Futures Programme. Dan has experience spanning many global locations including Brazil, China, Australia and Southeast Asia where he engaged with leaders across the land, property & construction sectors.
In Australia, Dan served as Chief of Staff to former NSW Minister, Hon. Grant McBride MP, was a former National President of Australian Young Labor and served as a city councillor on the then Gosford City Council from 1999 to 2004. Dan holds a BSc in Science (Geology) from the University of NSW.
Ian Hodge
Professor of Rural Economy, Department of Land Economy, University of Cambridge
Biography
Ian Hodge is Professor of Rural Economy in the Department of Land Economy and Fellow of Hughes Hall at the University of Cambridge, where he has worked since 1983. Ian was Head of Department of Land Economy in the University between 2002-2011. He is a Fellow of the Royal Institution of Chartered Surveyors and past President of the British Agricultural Economics Society.
Ian's primary research and teaching interests are in rural environmental governance, policy and institutional economics. He has over 200 professional publications; his most recent book, The Governance of the Countryside, was published by Cambridge University Press in 2016.
Ian has recently co-authored a Policy Brief on rural land policy after Brexit: Envisioning a British Ecosystem Services Policy.
Elizabeth Evered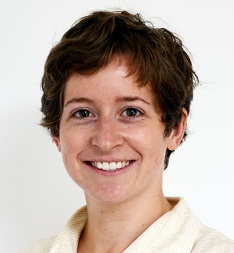 Senior Landscape Architect, LUC
Biography
Elizabeth Evered (BA MA CMLI) is a Senior Landscape Architect at LUC in London. She works on a variety of public and private projects and has particularly interest in heritage and cultural projects, which look for sustainable ways to engage visitors with the natural and cultural assets of a site, and encourage access and engagement for all.
User-driven design is important to Liz, as well as understanding site context and undertaking thorough analysis to produce appropriate design solutions for a variety of public and private clients. Working on HLF schemes at LUC has broadened her knowledge in regenerating public spaces and creating usable, visitor-oriented parks.
Since graduating in 2009 Liz has worked in a variety of fields including community engagement and cycle design infrastructure. She is also interested in design and creation of healthy spaces for everyone, and sits on an advisory board for University of Sheffield's research programme, looking at urban natural environments and health and wellbeing.
Liz is currently developing a monitoring and evaluation tool looking holistically at health and wellbeing benefits of LUC's work in public parks and playgrounds.
Rowan Longhurst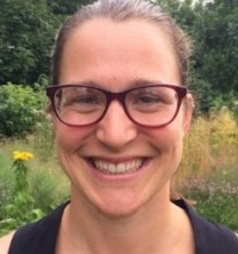 General Manager, Our Parklife CIC
Biography
Rowan Longhurst is the General Manager of Our Parklife CIC and a Chartered Landscape Architect. She has worked within the consultancy, charitable and private sectors both in the UK and abroad over the course of 10 years.
Rowan's experience stems from roles varying from strategic landscape planning, volunteer management, marketing and Corporate Responsibility. She oversaw the development of the Park Champion Volunteer Programme on Queen Elizabeth Olympic Park as the Park's first Volunteer Manager post-Olympic Games before taking over the role of General Manager of Our Parklife in 2015.
In her current role, Rowan oversees the running and development of the CIC, working with its four founding multi-sector partners who are committed to ensuring meaningful volunteering, training and employment are available to local people on the Park.
She is interested in how local communities are actively engaged in the delivery of meaningful services and the running of organisations which shape the places we live.
Dr. Phil Askew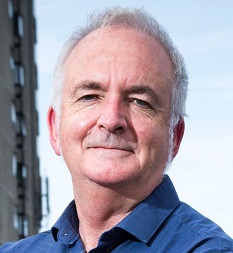 Director of Landscape and Placemaking, Peabody
Biography
Dr. Phil Askew is Director of Landscape and Placemaking at Peabody, leading on Thamesmead, London's New Town and one of London's largest regeneration and development projects.
Phil has a background in Horticulture, Landscape Architecture and Urban Design and leading on major regeneration and green infrastructure projects.
Prior to his current role he led the design and delivery of the London 2012 Olympic Park at the Olympic Delivery Authority and its transformation into the Queen Elizabeth Olympic Park, the UKs largest new urban park in over a century.
Nicholas Wright
Water Management Solutions Department, Polypipe
Biography
Nicholas Wright has nine years' experience in commercial above-ground drainage, having started his career with Polypipe Terrain in technical sales. Working with M&E Contractors, he was heavily involved with above-ground drainage solutions on prestigious projects such as St. George's Park, Harry Potter World, and Sheffield University School of Engineering.
After five years in Technical Sales, Nicholas headed up Polypipe Terrain's above-ground Water Management Solutions department, as National Project Manager, where he and his team focused on shallow attenuation on roofs and podiums.
Four years on, he's now heavily involved with developing the Polypipe roof and podium offering and delivering many key projects, such as One Tower Bridge, One The Elephant and Trafalgar Place as part of the Elephant and Castle regeneration.
Now part of Polypipe's Water Management Solutions department, he continues to develop major roof and podium projects whilst assisting the wider team, working closely with our partners and continually improving our above-ground offering.
Tom Armour
Director and Leader of Global Landscape Architecture, Arup
Biography
Tom Armour (BA DipLA FLI MIEnvSc) is a Director and Leader of Global Landscape Architecture at Arup and a Fellow of the Landscape Institute.
Tom founded the landscape business at Arup and has developed it into an award-winning practice with UK and international teams. He plays a key role in developing Arup research and thought leadership in the field of landscape architecture, green infrastructure, resilience and well-being particularly in relation to contemporary issues facing cities and urban environments.
Tom led the Landscape Engineering team for the Parklands and Public realm work for Olympic Park South from post masterplanning stages to games opening.
With over 30 years international experience on large scale and complex projects, Tom has led multidisciplinary teams in high profile sustainable landscape design projects in the UK and internationally, from concept through to delivery.
Ruth Holmes
 Landscape Architect, London Legacy Development Corporation and Chair, London Parks and Gardens Trust
Biography
Ruth Holmes (BEng MA MAUD MSc CMLI) has 20 years' experience as a Chartered Landscape Architect working for the public, private and voluntary sectors.
Ruth currently works for London Legacy Development Corporation, which has responsibility of the Queen Elizabeth Olympic Park and developing neighbourhoods. For over 11 years she worked for The Royal Parks caring for over 5,000 acres of historic parkland in London.
Ruth is the Chair of the London Parks and Gardens Trust, on the Royal Parks Guild, Metropolitan Public Gardens Association and the World Urban Parks Healthy Parks Healthy Cities Committees.
To support the Landscape profession she volunteers as a Landscape Institute examiner, supervisor, judge and mentor. Also with a keen interest in heritage, ecology, parks and horticulture she judges each year for Green Flag, Green Heritage and London in Bloom.
Roo Angell & Bob Bagley
Co-Founders and Directors, Sayes Court Garden Community Interest Company (CIC)
Biography
Roo Angell and Bob Bagley are Deptford residents with backgrounds in landscape architecture and architecture respectively. They are co-Founders and Directors of Sayes Court Garden Community Interest Company (CIC).
After years of campaigning, Roo and Bob have successfully changed the scope of the forthcoming Convoys Wharf development, which threatened to erase a 350-year-old horticultural legacy. To do so involved negotiating with Lewisham Council, the Greater London Authority and the Wharf's developers, CK Hutchison Holdings. With the help of the National Trust, Eden Project, Gardens Trust, World Monuments Fund, Harvard University and the community of Deptford, among others, they convinced the developers to preserve a large portion of the site as open space.
The CIC will manage much of the open space, taking forward the site's legacy of innovation in horticulture and open space to investigate questions facing our 21st Century cities, focusing on job creation, horticultural training and research, and the role of open space in connecting people, place and nature.
Francois-Xavier Lallemand
Specialist Consultant, Soundscaping and Environmental Noise
Biography
Francois-Xavier Lallemand specialises in environmental noise and its impact on health and wellbeing. He has extensive experience in assessing and mitigating infrastructure and industrial noise.
As a consultant he also works within the planning framework to ensure that new developments do not result in adverse impacts on people and the surrounding environment. He is passionate about soundscaping, and strongly believes that understanding how noise affects health is crucial to build better cities and tame hostile urban environments.
Paula Hines
Head of Thamesmead Socio-Economic Regeneration, Peabody
Biography
Paula has 15 years' experience working in social housing with a focus on communities alongside large-scale programmes of regeneration across London.
Throughout that period she has worked in partnership with cross sector organisations to deliver programmes and investment that support; resident involvement, access to opportunity and improved life chances.
Paula is particularly interested in finding innovative solutions to social challenges and vehicles that enable real participation for local people.
Dr. Steve Millington
Director, Institute of Place Management
Biography
Dr. Steve Millington is a Director of the Institute of Place Management and a Senior Lecturer in Human Geography at Manchester Metropolitan University.
His recent research focuses on town centre revitalisation and place making, through two influential projects with the retail intelligence specialists Springboard, High Street UK2020 and Bringing Big Data to Small Users.
Steve's recent publication with colleagues from the IPM includes Improving the vitality and viability of the UK High Street by 2020: Identifying priorities and a framework for action can be accessed for free from Journal of Place Management and Development.
Steve is also the co-author of the UK High Street 2020 project report and Towns and Cities as Multifunctional Centres, which can be accessed from the Institute of Place Management website, and the recent research paper Learning from Blackpool Promenade: Re-enchanting sterile streets.
Steve is a recipient of Manchester Metropolitan University's Chancellor's Fellowship Award, which has involved working with the government's Future High Streets Forum Executive Board.
As part of MMU's public engagement work, Steve has designed and delivered numerous urban based walking tours focusing on the critical tensions arising through urban development and change.
Simon Quinn
Director, Institute of Place Management
Biography
Simon is a Director and Visiting Professor at the Institute of Place Management at Manchester Metropolitan University. The Institute is the international professional body supporting people working to make places better.
Simon has a particular focus on the sustainability of town and city centres, Business Improvement Districts, and the future of public markets. He is also Practitioner Editor of the Journal of Place Management and Development. 
Simon has a background in economic development and was co-author of the influential Vital and Viable Town Centres: Meeting the Challenge report published by the UK Government in 1994. He worked as a Town Centre Manager for ten years, initially in Romford and then Reading, before becoming Chief Executive of ATCM (then the Association of Town Centre Management) from 2004-2010. During this time, he served as a Board Member of the Washington DC-based International Downtown Association (IDA) and of Town Centre Management Europe (TOCEMA). He has been a Board Member of the National BIDs Pilot Project, Retail Markets Alliance, National Skills Academy for Retail, Purple Flag, and Best Bar None.
Simon has an MA in Jurisprudence from the University of Oxford and an MSc in Place Management from Manchester Metropolitan University. He is a Fellow of the Royal Society of Arts, a Senior Fellow of the Institute of Place Management, a member of the New York-based Project for Public Spaces Placemaking Leadership Council and the TOCEMA Worldwide Scientific Committee based in Belgium.
He speaks and writes regularly about place management and has presented in more than twenty countries.
Sarah Jones-Morris
Director, Landsmith Associates
Biography
Sarah Jones-Morris BA (Hons) CMLI MA UD, is Director of Landsmith Associates, the Chair of Landscape Institute South West and is a member of various design review panels in the South West of England.
Sarah is a chartered landscape architect and urban designer who started her own practice in 2016 in Bristol, focusing on delivering health through green infrastructure strategies to the detailed design of benches. Her clients include various universities, private developers and more recently, parish councils in producing green infrastructure strategies to inform Neighbourhood Development Plans.
Sarah has been a speaker at various events such as Bristol Healthy Cities Week, Landscape Institute and Public Health England Conference, NHS Forest Conference, is a visiting lecturer at the University of Gloucestershire and a Shaping my City workshop enabler.
Sarah believes that to create, deliver and manage health cities requires collaborative approach, lateral and creative thinking.
Gianluca Rizzo
Stratford Original and Brixton BID
Biography
Gianluca Rizzo (BA, MSc, FIPM) has over 9 years' experience in Place Management and the Business Improvement Districts industry. He works for Stratford Original and Brixton BID leading on the delivery of their business plans.
Gianluca is also a Fellow Member of the Institute of Place Management and a Council Member of The BID Foundation. He holds a Master's Degree in Geography from UCL and has a keen interest in Place Making, Regeneration and Urban Landscapes.
Jane Pelly
Head of Landscape, Royal Parks
Biography
Jane is a chartered landscape architect and environmental manager with a wide-ranging career combining her landscape expertise with project management, community development and engagement.
Jane started her career in a Local Authority Parks department followed by a number of years in private practice focusing on hospitals, housing and play with an emphasis on habitat creation and management. Jane's interest in environmental and human rights issues resulted in a decade working in environmental management and community development in Central America.
Jane returned to the UK to work on the lottery funded award winning 'Green Spaces for People' programme in social housing, and has headed up the landscape team at the Royal Parks since 2014. She oversees landscape masterplanning and design across all the Royal Parks and works collaboratively with park managers and TRP specialists to develop management plans with a 100 year vision for each park.
Graham Dear
Lead of Archaeology, Royal Parks
Biography
Following a degree in Botany Graham, Graham spent five years in Botanic Gardens, first at Oxford University and then at Kew Gardens.
Park management has been the focus of Graham's career, and he spent fifteen years as Head of Country Parks for Kent County Council. The opportunity to manage Greenwich Park, the most historic of London's Royal Parks, arose in 2009 at a pivotal time in its 600 year history when it hosted the Equestrian and Modern Pentathlon event s for the 2012 Olympic Games.
Within The Royal Parks, Graham leads on archaeology initiating community archaeology projects in Greenwich Park. His ambition is to discover the lost Tudor snow-well, more Roman artefacts and a hoard of Saxon treasure in the park.
Kate Batchelor
Senior Regeneration Manager – Thamesmead, Peabody
Biography
Kate has 10 years' experience working in social housing with a focus on public realm and landscape regeneration.
She has worked in partnership with voluntary organisations and charities to deliver programmes and investment in open spaces owed by social landlords.
Kate is particularly interested in people and their connections to place and how neighbourhoods can be shaped through co-design.
Karen Ellis
Acting Director of Science, WWF UK
Biography
Karen Ellis is Acting Director of Science at WWF UK, and previously Chief Advisor on Economics and Development, leading a cross-organisational programme of work on natural capital.
Karen is an economist with over 20 years' experience in the public and private sectors. She previously worked at the Overseas Development Institute, where she led the Private Sector and Markets Programme, focusing on the role of business in achieving sustainable development.
Karen has also worked as an Economic Advisor at the Department for International Development, and at HM Treasury, with a focus on international economics, private sector development, growth, investment, financial regulation and macroeconomic policy issues.  Prior to that Karen worked as a consultant for London Economics, advising on financial regulatory issues for private sector clients.
Mike Martin
Director, Turkington Martin Studio
Biography
Mike is a Director of Turkington Martin Studio with over 30 years' experience as a landscape architect and urban designer on a wide range of landmark urban projects.
Mike has been involved with the development of Greenwich Peninsula for over 15 years. He was a director at Whitelaw Turkington on the Peninsula Square project in 2004 and the first phase of the Peninsula Riverside development.
More recently, with Turkington Martin, he has overseen the planning, design and implementation of both the infrastructure and plot landscapes for 5 residential development parcels for developer, Knight Dragon. This has involved the completion of the street network, a new riverside square and neighbourhood gardens.
Outside the practice, Mike has taught urban design at the University of Westminster and is a member of the Quality Review Panel for the London Legacy Development Corporation, which scrutinises major projects in and around the Queen Elizabeth Olympic Park and the HS2 Design Panel, which advises on major infrastructure and station projects associated with the new rail link.
Carole Wright
Community Gardener and Environmental Manager
Biography
Carole Wright (BA (Hons) KIAD) is a project manager, community garden consultant, orchardist and beekeeper, and for the last 20 years, has worked on over 20 housing estates conducting landscape, arts and health projects.
Clients have included Tate Modern, St Mungo's, Canary Wharf Group, Team London Bridge, Better Bankside, Church of England, Capital Growth, Angell Town Community Project, London International Festival of Theatre, Southwark Council, Groundwork London.
Over the past 11 years, Carole has set-up community gardens with resident groups on various housing estates, three of which in Southwark, south London have orchards, Brookwood Triangle (Tate Modern commission), Whites Ground (Team London Bridge) Blackfriars Community Orchard (Peabody Blackfriars). Carole believes lower income diverse families, residents and supporters should learn orcharding and food growing skills to enable more resilient communities.
Dr. Antonella Radicchi
Architect and Soundscape Researcher, Hush City Mobile Lab, TU Berlin
Biography
Antonella Radicchi's expertise encompasses urban design and planning for health and well-being, soundscape research, quiet areas, soundwalks, citizen science mobile tools. In this regard, her ultimate goal is to make our cities quieter and healthy places to live.
Antonella is currently soundscape scientist and HEAD-Genuit fellow at TU Berlin Institute of City & Regional Planning, where she has established and lead the Hush City Mobile Lab.
Antonella is a registered architect and she holds a Ph.D. in Urban Design and Territorial Planning, with doctoral studies conducted at MIT (Cambridge, USA) and at the University of Firenze (IT).
Her research and professional work on soundscape has been widely awarded. Most notably: the HEAD-Genuit research grant to set up the Hush City Mobile Lab at TU Berlin, the Ipodi-Marie Curie Fellowship, the nomination as Falling Walls Young Innovator of the Year 2016 (finalist), the Rotary International Ambassadorial Scholarship, and the National Institute of Urbanism Award for the best Italian dissertation in urbanism, then published as a monograph.
Her project, Toscana Sound Map, was commissioned for and exhibited at EXPO 2015 in Milan.
Michelle Bolger
Director, Michelle Bolger Expert Landscape Consultancy
Biography
Michelle Bolger (CMLI) is Director of Michelle Bolger Expert Landscape Consultancy. She is an experienced landscape planner and expert witness at public inquiry.
Michelle specialises in undertaking and reviewing complex landscape, townscape and seascape impact assessments, including Nationally Significant Infrastructure Projects.
Michelle is a passionate advocate of clearly written assessments that focus on what matters and why. Michelle has delivered LVIA training sessions for the Planning Inspectorate and has regularly presented at the annual conference of the International Association for Impact Assessment.
Michelle is Chair of the LI's Education and Membership Committee and a Trustee of the LI.
Peter Radmall
Environmental Planning Consultant
Biography
Peter Radmall is a landscape planner and environmental assessor with more than 30 years of experience in a consulting and teaching capacity in the UK and Australia.
Previously a Principal Consultant with ERM, Peter has latterly worked as an independent practitioner, with particular expertise in LVIA for major projects and in historic and designated landscapes.
In recent years, he has been involved with an increasing number of planning appeals in which valued landscape has emerged as a key issue.
Dr. Ashley Bowes
Biography
Dr. Ashley Bowes specialises in all aspects of planning, property, licensing and local government law. He is a member of the Attorney General's C Panel of Junior Counsel to the Crown, in which capacity he represents the UK Government in his areas of specialism.
Ashley is also the General Editor of Sweet & Maxwell's Journal of Planning & Environment Law and the author of the forthcoming 14th edition of Oxford University Press's 'A Practical Approach to Planning Law'.
Nuria García López
Landscape Technical Director, Urban Institute, Barcelona City Council
Biography
Nuria is a qualified architect who graduated from the Escuela Técnica Superior de Arquitectura de Barcelona. She undertook Postgraduate studies in Rehabilitation, a Masters course in Urban Management and Territory and GIS, and holds a Masters degree in Public Policy Management.
Nuria practiced as an autonomous architect between 1995-2002, specialising in the fields of rehabilitation, building design/construction and urban planning. She has been a Civil Servant in Barcelona Town Hall from 2000, and Technical Director of the Municipal Institute for Urban Landscaping and Quality of Life from the year 2014.
Nuria has participated in a variety of social movements in the fields of agro-ecology, fair trade and sustainable mobility.
Clare Warburton
Principal Adviser for Green Infrastructure and Local Growth, Natural England
Biography
Clare Warburton is Principal Adviser for Green Infrastructure and Local Growth in Natural England's Government Advice Team. She has over 20 years' experience in the environment sector, both public and private.
Clare is a specialist in Green Infrastructure, with a particular focus on embedding GI in major development. She is a member of the Highways England Design Panel, and the Linear Infrastructure Network.
Clare is currently leading Natural England's Eco-metric project, which is developing an approach for measuring the natural capital benefits delivered through biodiversity net gain.
Bruce Howard
Director, Ecosystems Knowledge Network
Biography
Bruce Howard (BSc MSc PhD MCIEEM) is Director of the UK-wide Ecosystems Knowledge Network. The organisation's mission is to equip professionals to deliver wellbeing and prosperity through a healthy natural environment.
The focus of Bruce's work for the past 12 years has been to bring different organisations and professions together to tackle environmental challenges. Linking the condition of the environment with 'big issues' in society like health and economic development has been an important part of this.
Bruce led the development the Ecosystems Knowledge Network (launched in 2012) and set it up as a Charitable Incorporated Organisation in 2015.
Bruce has the experience of work in local authority, in consultancy, in academia, and in the non-profit sector. He originally trained as a landscape architect.
Jim Rouquette
Director, Natural Capital Solutions
Biography
Jim Rouquette (BSc MSc PhD) is a Director of Natural Capital Solutions. He is an experienced research ecologist and environmental scientist having spent 16 years working in academia and as a consultant.
Jim's work aims to operationalise the ecosystem services approach, and he has developed the use of ecosystem services assessments for flood and coastal erosion risk management and biodiversity conservation, collaborating extensively with practitioners and local councils.
Jim has also played a key role in a series of large interdisciplinary research projects examining ecosystem services, biodiversity and multi-functional land and water management. He has a range of interdisciplinary skills from modelling and mapping ecosystem services and biodiversity, multi-criteria analysis approaches, to using participatory techniques to understand human preferences and values of biodiversity.
Ece Ozdemiroglu
Founding Director of eftec
Biography
Ece Ozdemiroglu is the Founding Director of eftec, and a member of the Climate Change Committee Adaptation Sub Committee and the Natural Capital Initiative.
Ece specialises in interpreting economic value evidence for natural capital, ecosystem services, cultural heritage, charitable sector and value of information. She is the convenor of the British Standards Institute's Committee on Assessing and Valuing Natural Capital Committee, currently commenting on using economic value evidence in decision making, monetary valuation and a new standard on natural capital accounting.
Ece's clients include most UK government departments, the European Commission, the European Investment Bank, the governments of many countries, local authorities and forward thinking businesses.
Ece is also an Associate Editor of the Journal of Environmental Economics and Policy and has co-edited/authored 11 books.
Richard Webb
Urban Designer, Barton Wilmore
Biography
Passionate about the built environment, Richard has over twelve years' experience working across both Urban Design and Landscape disciplines and specialising in bringing the two together for the public and private sector.
He is passionate about delivering added value and successful places through considered and integrated public realm and as such he is a key member of the inter-disciplinary team in Barton Willmore and across our project partners, Vivid Economics and the University of Exeter.
The team are 4 months into an Innovate UK grant funded project to develop a tool which can support the development of successful urban greenspace policy and projects, via comprehensively evaluating the contribution it makes to communities in terms of social, health & well-being, environmental and economic benefits.
More to be announced! Check back for updates.