Contents
Click to navigate
---
1. Pests and diseases
Top eight imported pest and diseases (and affected genera)
---
Top four potential risks
These pest and diseases have probably not yet arrived in UK; but we need know about them and act to limit their possible entry.
All of these last are pests have been introduced into the US and mainland Europe via imported plants or products. We exacerbate the risks of their entry into the UK by specifying plants or at sizes that are not obtainable here, or by not allowing sufficient time and budget for imported plants to be quarantined.
---
List of most commonly used trees and their associated (introduced) pests and diseases
Limited to only 43 species, this is nevertheless a useful guide for identifying pests and/or diseases to take into account when specifying trees.
Identify tree pests and diseases by tree species | forestry.gov.uk
---
2. Insects
On the other hand, the results of a recently concluded 27-year study of 63 nature reserves in different habitats across lowland West Germany has revealed an alarming 76% decline in total flying insect biomass. Not only are the known vulnerable species of butterflies, wild bees and moths in decline, but the whole flying insect community. The lack of insect food plus the use of chemical pesticides as part of growing industrial farming are thought to be the key factors; its geographical spread, and the ramifications of the decline for ecosystems and ecosystem services, are to be further studied.
In the EU, the use of neonicotinoids has been banned on flowering crops since 2013 – a position until last month not supported by the UK government. However, evidence from the aforementioned research in Germany and the UK's Expert Committee on Pesticides convinced Michael Gove to now back a total ban on insect-harming pesticides in Europe.
---
3. Neonicotinoids
Neonicotinoids have been used in US and Canada as one of three key management techniques to slow the spread and infestation of Emerald ash borer. (The other two are cutting and removing living ash in advance of infestation, and girdling living ash trees on the leading edge of an infestation.) Although effective as a systemic insecticide on the phloem-dependent grub stage, residues of the insecticide in falling autumn foliage were found to pose a serious risk to soil and water ecosystems. By 2010, this pesticide accounted for 27% of the world's total insecticide use.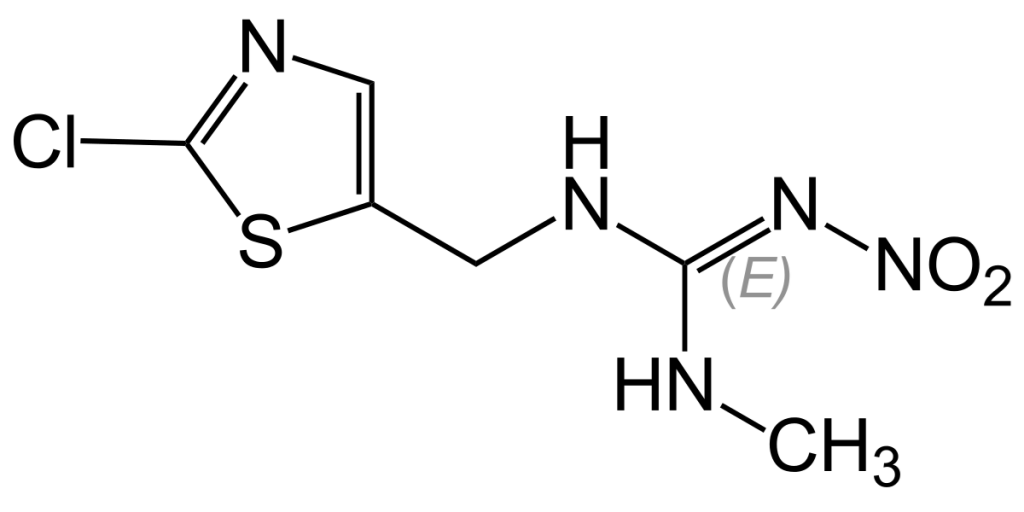 ---
4. Tree health updates by nation
---
5. Technical paper: Insect Pests and Pathogens of Trees
Produced by the Centre for Ecosystems, Society and Biosecurity
The focus of this technical paper is on the projected resilience of forestry, or lack thereof, to pests and diseases in a changing climate. But there is much relevant and accessible information on urban and 'landscape' trees here, plus a sobering table (B1) showing the risk posed by major pathogens present in Britain in relation to climate. Poplars, willows, a wide range of conifers including pines, larch, and broadleaves including oak, ash, alder, cherry, horse chestnut, sweet chestnut and southern beech are all identified as at moderate to high risk. Some species should no longer be considered as contenders for new climate change-proof (forestry) planting: corsican pine, common ash, nothofagus obliqua, sweet chestnut, and presumably also oak.
However, a diverse species mix, structurally varied vegetation, and reduced susceptibility of tree species of different provenance may all prove useful strategies to counter both climate change impacts on survival and growth, and some pests and diseases.
Greater awareness of these threats and improved biosecurity regarding selection of plant stock and supply chains are also identified as being critical to the success of adaptation measures.
---
6. Updates on individual genera
Ash
In its December Tree Health News, the Forestry Commission reports that the impact of Chalara on existing sites – notably in Norfolk, Suffolk, Sussex, Kent and parts of Hampshire – is becoming more significant in mature ash trees and ash-dominated woodlands and landscapes.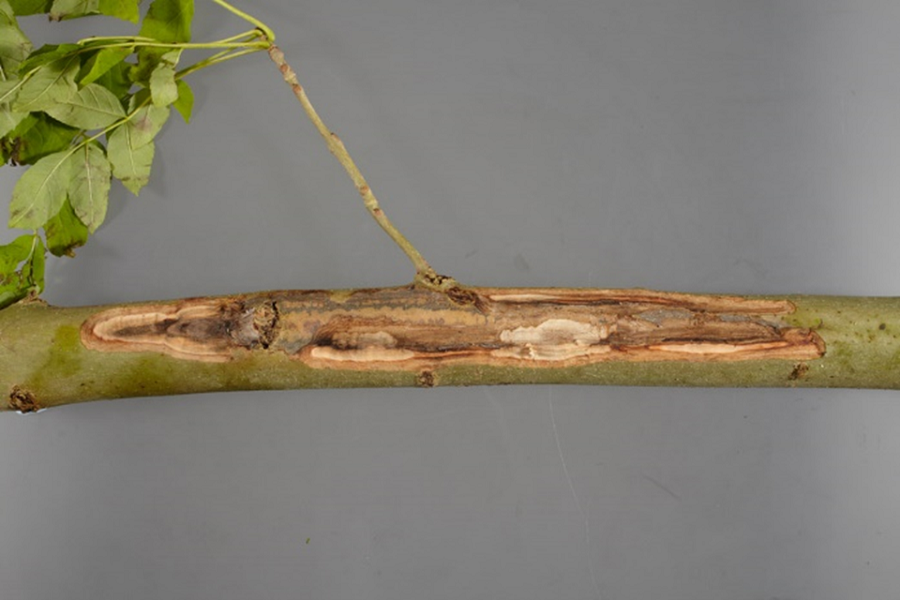 Pollarded ash in Sweden have been recently surveyed by Dr Vicky Bengtsson of the Ancient Tree Forum, who noted that with ancient ash, there is a slower mortality and infection rate by ash dieback. However, no tree under 140cm girth (44.5cm diameter) was healthy. For further management recommendations, including not using felling as a preventative measure, see www.theashproject.org.uk.
The ash dieback toolkit, by the Kent Tree Officer group, offers practical advice and guidance for ash trees on local authority-owned or -controlled land. (PDF, 221 KB.)
Managing Chalara ash dieback in Kent provides information and guidance on woodland and urban management of ash in defined high and low infection areas in Kent. (PDF, 500 KB.)
A national toolkit for ash is to be produced by Tree Council. (Due spring 2018.) (PDF, 53.55 MB.)
Current research: Gene flow of common ash (Fraxinus excelsior L.) in a fragmented landscape.
---
Oak
Article: Microbiome and infectivity studies reveal complex polyspecies tree disease in acute oak decline
Tree diseases, including decline diseases, are rising in profile due to an increased risk of introduction and spread through international plant trade – and our role in this – and amplification effects of current and future climate change.
Currently, the United Kingdom is facing an episode of acute oak decline, which occurs widely in southern and midland England, extending into Wales. It represents a significant threat to oak, particularly native species quercus robur and quercus petraea. First recognised, in Britain in the 1980s, similar declines have occurred in continental Europe.
Emerging evidence suggests that complex biotic interactions, including polymicrobial and insect activity, affect disease occurrence and severity. The prevailing paradigm of infection biology contends that one organism causes one disease. In the medical field, this is leading to adaptations of Koch's postulates to include complex interactions between the environment, host and microbial communities.
---
Sweet chestnut
Sweet chestnut blight was confirmed this summer in trees in East London, near Reading, and at two sites in Derbyshire. No movement restrictions have yet been imposed on these sites. More at www.forestry.gov.uk.
---
7. Biosecurity survey
We invite you to take part in a Landscape Institute- and University of Sheffield-run survey: Landscape architects and biosecurity: a survey to identify the role of designers in plant health. The purpose of this survey is to find out how best the LI can assist its members dealing with biosecurity issues. This 15-minute survey has been compiled by Harry Watkins of the LI Biosecurity Working Group, and will be open for eight weeks. We are looking for a good response, so please do fill it in!
---
8. Conferences, events, initiatives and exhibitions
The Arboricultural Amenity Conference 2017: 'Protect and Survive' was held on 10-13 September in Exeter. We will have the link to papers from this well-attended conference next year. Feedback from Tim Arkell, who attended, was that this event was timely, well-presented and informative. But, 'from a consultancy/commercial perspective, there still seems to be a gap between sound ideas/policies and material translation into action on the ground, and/or enforcement where necessary. However, the same issue is faced by many areas of landscape.'
Papers from Trees, People and the Built Environment 3 (TPBE3), a conference held in Birmingham on 5-6 April, are available to download from www.charteredforesters.org.
Do Rainbows come in Green? Urban forests and multicultural citizenship was held in British Columbia on 23-25 October. The website, greenrainbows.pwias.ubc.ca, includes links to some presentations and background reading with useful links to previously published papers.
The Charter for Trees, Woods and People was launched in Lincoln Castle on 6 November 2017 – the 800th anniversary of the 1217 Charter of the Forest. The Charter, a Woodland Trust initiative, sets out ten principles for 'a society in which people and trees can stand stronger together', and it is rooted in more than 60,000 'tree stories' gathered from people of all backgrounds across the UK. A diverse range of organisations back this initiative, including the LI. Niall Williams and Alan Simson spoke at the launch, and nearly 130,000 people have signed the charter to date. More at treecharter.uk.
The Wildlife and Countryside Link Annual Debate, Global leadership starts at home: how can the UK Government take action on the environment and animal welfare in a post Brexit era?, with George Monbiot, Karla Hill of Client Earth, Catherine Bearder MEP and others, took place on 4 December 2017 at WWF-UK's Living Planet Centre in Woking. An audio recording of the talk will be available on the WCL website.
If, according to WWF-UK solicitor, the government is to deliver a Green Brexit, it needs to rethink its plans for domestic governance arrangements. More at www.wcl.org.uk.
---
Future conferences and events
Exhibition: The Arborealists – The Art of Trees 2017. Gallery One, 183-185 Bermondsey Street, London, SE1 3UW. 12 December 2017 – 13 January, 2018; 11am-6pm Tuesday-Saturday. More details
European Forum on Urban Forestry conference: Increasing cities, decreasing green areas – Challenge to urban green professionals. Helsinki. 15-19 May 2018. More details
Ist World Forum on Urban Forests: Changing the nature of cities – the role of urban forestry for a green, healthier and happier future. Mantova, Italy. 28 November – 1 December 2018.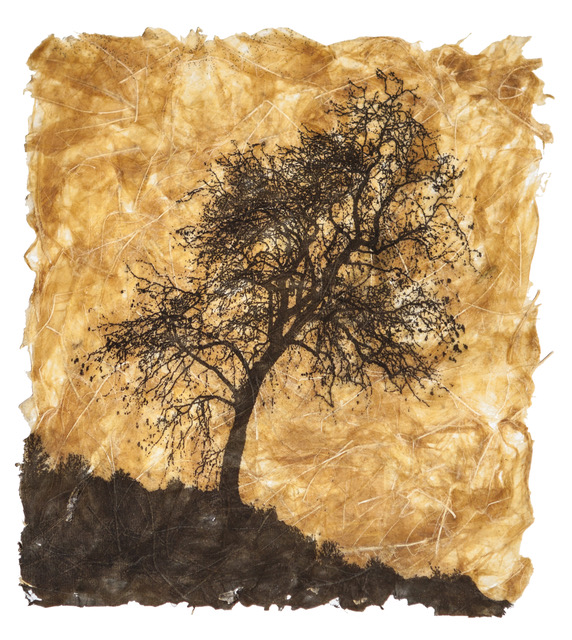 ---
9. Ultra-competitive plants
Initiatives to control the spread of invasive species by water
The Check, Clean, Dry campaign aims to stop spread of invasive species, including floating pennywort and water primrose. It was developed with stakeholders including the Angling Trust, Royal Yachting Association and British Canoeing to encourage recreational water users to follow good biosecurity practice and prevent the spread of this species and other invasive aquatics.
The third Island Invasives conference was held in Dundee on 10 July 2017. Papers are to be published by IUCN. Lord Gardiner, the minister responsible for invasive species in England, said, 'Invasive non-native species threaten the survival of plants and animals around the world and conferences like this are vital for sharing global expertise and bringing countries together to tackle the problem. We are helping our overseas territories protect their precious plants and wildlife and the UK will keep investing and working with the international community and other partners to defend biodiversity at home and abroad.'
---
But are non-native plants always bad?
Globally – and locally – a more balanced assessment of non-native tree invasions can be achieved when both positive and negative effects of invasive species on multiple ecosystem services are considered. For an article, see Conflicting values: ecosystem services and invasive tree management.
---
10. Biosecurity good news stories
---
LI Biosecurity Working Group: Tim Arkell, Benjamin Brace, Annabel Downs, Roger Kent, Colin Moore, Alan Simson, Sally Visick, Harry Watkins, Gemma Worswick