Defra will continue to restrict the import of Xylella-risk plants, despite new EU legislation requiring the UK to repeal its tougher measures. The LI Biosecurity Working Group has provided a summary of biosecurity risks and suggested actions for members to take when specifying for and managing projects.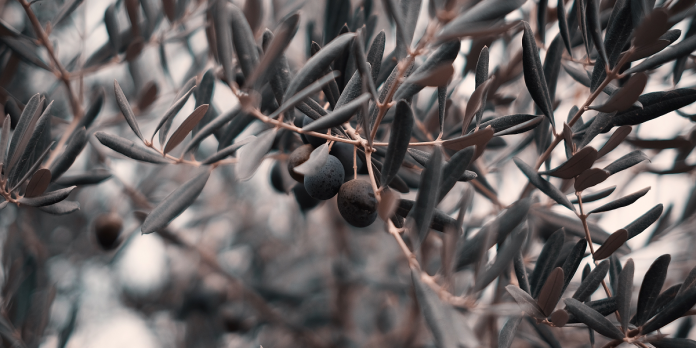 On April 21 2020, the UK introduced a number of measures to protect itself against the introduction of Xylella fastidiosa in a number of high-risk plant species.
As required under the EU Plant Health Regulation, the European Commission has carried out a review of these and other regulations introduced by Defra, including requirements on plane canker. The resultant Implementing Act requires Defra to revert to the less stringent EU-wide regulations as of 20 June 2020.
Defra disagrees with the conclusions, and has urged stakeholders and industry bodies to continue to adhere to the UK regulations whilst it considers the EU's position.
Biosecurity in landscape practice
Biosecurity threats are constantly evolving. LI members need to reduce these risks by ensuring their specifications and management plans do not create opportunities for pests or pathogens to enter the UK.
More regulatory information is available on the Defra Plant Health Portal. In the meantime, the LI Biosecurity Working Group has provided the following summary of the relevant risks and recommended actions.
Xylella fastidiosa
Xylella fastidiosa is a bacterium that causes disease in a wide range of woody plants such as grapevine, citrus, olive and several species of broadleaf trees. The disease is not present in the UK but has been found in some European countries such as Spain, Italy, France and Portugal.
Defra has significant concerns about the risk of plant material infected with Xylella fastidiosa being moved within and from outside the EU. The interception of infected olive trees by Belgium and the recent case on Vinca in Italy demonstrate that there is a risk of infected plants being moved without visual symptoms. In May 2019, the European Food Safety Authority highlighted that some species have very long asymptomatic periods. The same may be true for other host species commonly associated with outbreaks in the EU.
Emerald Ash Borer (Agrilus planipennis)
In addition to the well-publicised threats posed by Ash Dieback, Ash faces a second, major threat. The emerald ash borer, Agrilus planipennis Fairmaire, is a highly destructive woodboring beetle that feeds on the phloem of ash trees.
Based on the level of risk associated with this pest, no trees that have been grown within 100km of the pest should be imported. This now includes trees grown in Ukraine, Belarus and Kazakhstan, in addition to countries that were already regulated (including Russia, the US and Canada).
In practical terms, the situation has not changed for tree imports, as ash trees from anywhere outside the EU are currently prohibited. The changes do, however, tighten import controls on ash wood imports.
Canker stain of plane (Ceratocystis platani)
Ceratocystis platani is an aggressive fungal pathogen that attacks plane trees by entering through wounds and causing canker stain disease and tree death.
Prior to the introduction of the EU Plant Health Regulation, the UK was designated as a protected zone for this pest. Any Plane trees introduced to the protected zone had to derive from a designated pest-free area or protected zone.
With the re-classification of Ceratocystis platani as a Union quarantine pest, protected zone designations have been revoked, and it is now possible to move Plane trees from production sites within infected areas (subject to prescribed requirements being met). These new requirements do not give the same level of assurance as area freedom, and new confirmed findings of the pest in France – much further north than previous findings – suggest an increased risk to the UK.
As a result, Defra requires that all Plane trees intended for planting in the UK be grown throughout their life in a pest-free area or EU-protected zone. This relates to trees from the EU as well as those grown in Albania, Armenia, Switzerland, Turkey and the United States.
| Species | Risk | Recommended action |
| --- | --- | --- |
| Coffea sp. (Coffee plants) | Very high-risk host of Xyllela fastidiosa | Do not import this plant or accept imported plants on site. |
| Fraxinus sp. (Ash trees and whips) | Known to be susceptible to Emerald Ash Borer | Do not import any Ash trees from outside the EU, or allow Ash imported from these areas on site. |
| Lavandula sp. (Lavender) | High-risk host of Xyllela fastidiosa | All plants of this species must have a Plant Passport - this needs to be included within the specification. Plants delivered to site without Plant Passports should not be accepted. Specify UK-grown where possible. |
| Nerium oleander (Oleander) | High-risk host of Xyllela fastidiosa | All plants of this species must have a Plant Passport - this needs to be included within the specification. Plants delivered to site without Plant Passports should not be accepted. Specify UK-grown where possible. |
| Olea europea (Olive trees) | High-risk host of Xyllela fastidiosa | All plants of this species must have a Plant Passport - this needs to be included within the specification. Plants delivered to site without Plant Passports should not be accepted. Specify UK-grown where possible. |
| Platanus sp. (Plane trees and whips) | Known to be susceptible to Canker Stain of Plane | All Plane trees intended to be planted in the UK should have been grown throughout their life in a pest-free area or EU-protected zone. Ensure that Plant Passports are specified and provided. |
| Polygala myrtifolia (September bush) | Very high-risk host of Xyllela fastidiosa | Do not import this plant or accept imported plants on site. |
| Prunus dulcis (Almond trees) | High-risk host of Xyllela fastidiosa | All plants of this species must have a Plant Passport - this needs to be included within the specification. Plants delivered to site without Plant Passports should not be accepted. Specify UK-grown where possible. |
| Salvia rosmarinus (Rosemary) | High-risk host of Xyllela fastidiosa | All plants of this species must have a Plant Passport - this needs to be included within the specification. Plants delivered to site without Plant Passports should not be accepted. Specify UK-grown where possible. |
| Vinca sp. (Periwinkle) | High-risk host of Xyllela fastidiosa | All plants of this species must have a Plant Passport - this needs to be included within the specification. Plants delivered to site without Plant Passports should not be accepted. Specify UK-grown where possible. |