Share your pictures on social media to raise awareness of landscape design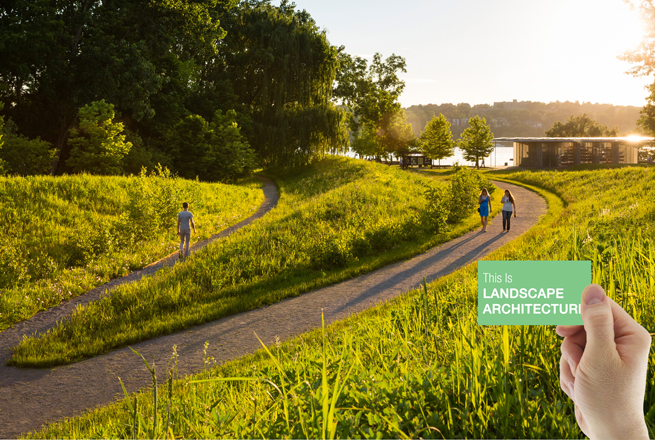 As part of April's World Landscape Architecture Month 2017, the Landscape Institute is encouraging members to take part in an international social media campaign organised by the American Society of Landscape Architects (ASLA).
World Landscape Architecture Month celebrates landscape architect-designed spaces all over the world, promoting the profession and introducing the public to the concept of designed spaces. ASLA aims to celebrate get people taking and sharing pictures of landscape design of all scales in order to raise awareness of the work that landscape architects do.
To take part, download ASLA's 'This is landscape architecture' card, photograph your favourite designed space with the card in it, and share the image on social media with the hashtag #WLAM2017. (Remember to tag the LI's Twitter handle @talklandscape!)
Last year, over 5,000 shared images reached nearly 4.25 million people, helping to promote the profession and connect the term 'landscape architecture' with the designed spaces that the public enjoys.
You can find more information about this year's events, or see see a recap of WLAM 2016, on the ASLA website.