As the global community come together at COP26 and with recent global commitments to tackling climate change, AILA (Australian Institute of Landscape Architects) and the LI have come together to commit to a cross-border approach to our work in this area.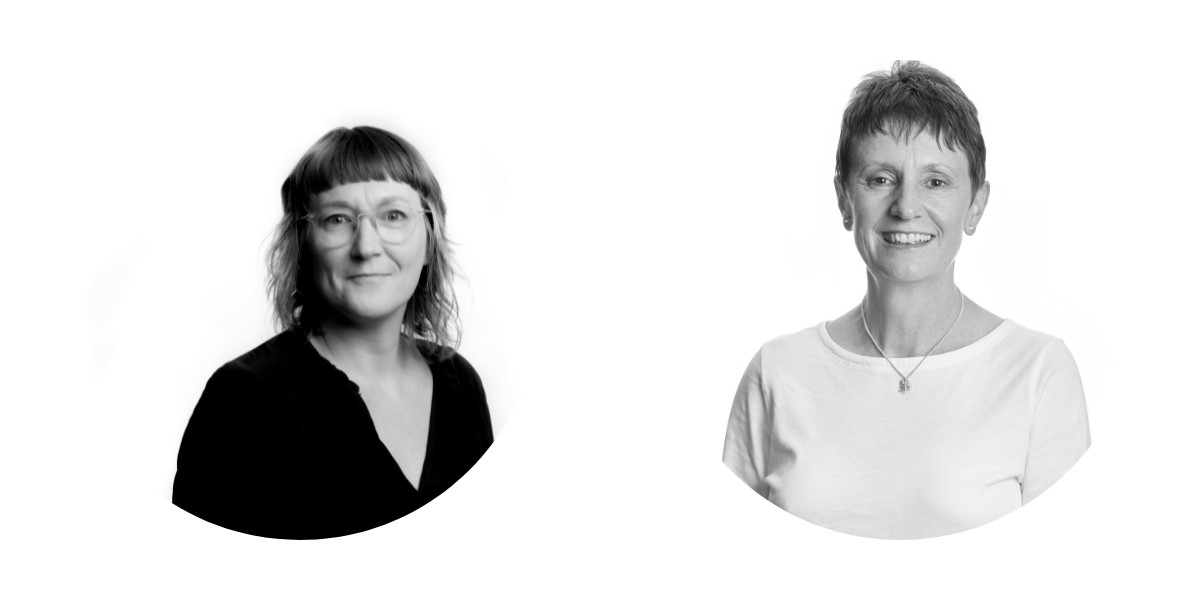 Landscape Institute (LI) President Jane Findlay and AILA (Australian Institute of Landscape Architects) President Claire Martin have come together to make a declaration on how we will work together as institutions to tackle climate change.
Coinciding with our time at COP26 over the first two weeks of November, now is the time for us to ensure that we are embedding best practice in the way we operate as institutions as well as professionals. This declaration is designed to sit alongside the LI's and AILA's recent work with IFLA on the global Climate Action Commitment, and highlights our existing work as institutions that we hope to replicate with other partner organisations around the globe.
The LI-AILA commitment to a cross-border approach to tackling climate change
Landscape professionals around the globe play a crucial role in the fight against climate change. At each stage of the planning, design, and management of our environments, we are uniquely placed to implement holistic, innovative solutions that can help us mitigate and adapt to climate change.

Six years on from COP21 and the Paris Agreement, we still have a way to go, and COP26 is an opportunity for the global community to make a step change in activity.

At a time when our respective governments have committed to a substantial increase in trade but without explicit commitments to meet climate targets, as practitioners we want to ensure that we are taking a demonstrable approach. That's why, as Presidents of the LI and AILA, we are using this moment to come together to commit our Institutes to working together to tackle this global crisis.

Our role as professional bodies is fundamentally to set high standards, and climate change demands those standards are raised across-the-board. We must prioritise those strategic interventions to ensure that the whole sector has everything they need to collectively work towards actionable change. Whether this is through regulation and monitoring to foster sustainable practices, new guidance, and tools, raising our advocacy voice to policymakers and the industry, or by leading by example through our own operations.

Across our institutions, we have recognised the scale and ambition required to tackle the climate emergency, published action plans, and continued to advocate for positive change.

In the run up to COP26, IFLA issued their Climate Action Commitment. To meet this commitment, we as institutions and practitioners, must seek to embed best practice in everything we do, work collaboratively to ensure our aims are aligned and advocate for the implementation of nature-based solutions that are relevant to our respective regions.

The Landscape Institute's action plan aims "to use all means within the scope of the Landscape Institute to respond to the biodiversity and climate emergencies" and we continue to embed this commitment in practice. An example of this is the LI's 2021 Landscape for 2030 report which highlights best practice in implementing a range of landscape and built environment solutions as well as our climate and biodiversity action plan.

A collaborative and coordinated approach to our work with our partner organisations is vital to be able to achieve this. That's why the LI are working alongside AILA, supporting them in the production of their own action plans. This approach will undoubtedly benefit both organisations as the LI seeks to learn from AILA's approach to this work.

Much progress has already been made. The Australian Institute of Landscape Architects' Climate Positive Design Working Group has developed: a roadmap to providing Australian landscape architects with clear, simple advice on what landscape architects can do to understand and deliver climate-positive design; a business guide for organisations and practices to achieve carbon neutral certification and to become climate positive; and policy and advocacy to provide climate positive design leadership across the built environment disciplines, and to all levels of government.