The Landscape Institute Awards – our largest annual event, showcasing the power of landscape to transform, restore and repair – is back.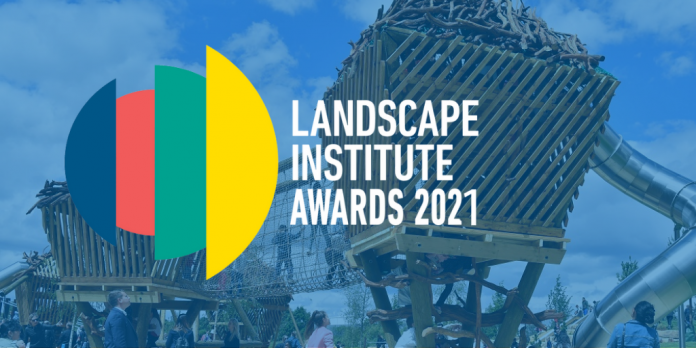 "The transformative power of landscape has never been more important. Building on the success of the 2020 Awards, our 2021 ceremony celebrates the exceptional contributions of landscape and built environment professionals from across the globe.
With the effects of the Climate Emergency becoming increasingly apparent worldwide, our finalists are helping to deliver change through on-the-ground innovation, and it is our duty to support and champion their initiatives.
This year's 73-strong cohort of finalists covers an impressive array of projects. Our finalists help improve physical and mental health and wellbeing, promote sustainability, and preserve heritage and culture. This year's entries show great breadth, from a community project that transformed a neglected cemetery, to a brand-new neighbourhood shaped around existing blue and green networks – achieving an outstanding 15% biodiversity net gain and a car-free housing development, providing the first new city-centre homes in Leeds in over 100 years.
People across the world are demanding action to combat the catastrophic effects of climate change and biodiversity loss. In June 2019, the Landscape Institute Board of Trustees declared a climate and biodiversity emergency and this spring we launched a landmark report, Landscape for 2030: How landscape practice can respond to the climate crisis – demonstrating the contribution that climate and biodiversity-sensitive landscape practice can make to addressing these twin emergencies. Through our work with the International Federation of Landscape Architects on the IFLA Climate Action Commitment and Australian Institute of Landscape Architects on the LI-AILA Declaration, we're encouraging further discussion and action across our profession, demonstrating the leadership the sector is already showing.
Recognising your outstanding work and proving that landscape professionals can make a real change is the highlight of this year's LI Awards. I hope you all enjoy the ceremony.
Thank you for your support."
Jane Findlay, President, Landscape Institute
Click here to book your FREE ticket to the LI Awards online ceremony on 25th November, 12noon GMT.