Investment in multi-functional green space or green infrastructure encourages inward investment and can increase visitor spending at a local level.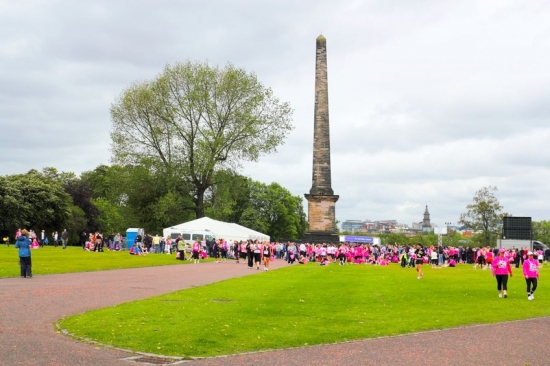 GI can also benefit national economic growth by helping reduce flood risk, improve air quality and provide health benefits, claims the report by EFTEC (Economics for The Environment Consultancy) and Sheffield Hallam University. 'Green Infrastructure's contribution to economic growth: a review'. These benefits in turn boost productivity, the report says.
The study, which reviews current national and international studies examining the link between green infrastructure and economic growth, found qualitative and quantitative evidence to show six ways in which GI acts as a catalyst to growth.
Firstly, it claims, GI attracts inward investment, making an area more attractive to business investors. It notes that 95 per cent of real-estate developers and consultants across Europe believe that open space adds value to commercial property; that developers would be willing, on average, to pay at least three per cent more for land in close proximity to open space, with some putting the premium as high as 15-20 per cent; and, specifically, that the regeneration of Glasgow Green's park, landscape and amenities increased the attractiveness of the surrounding area, leading to additional council tax revenue of between £800,000 and £2m.
The report notes too that GI 'attracts increased visitor spend', by making an area more attractive to tourists and visitors. 'Spending by visitors to the Mersey Forest was £252k net gross value added (value of all economic activity in the area) per year,' it notes, and also says that Birmingham's canal-side development has generated net visitor (boater) spending of £115K.
GI is said too to 'save environmental costs' by improving air quality, reducing the urban heat island effect, filtering diffuse pollution and helping to manage flood risk, as well as providing health benefits, 'through improved air quality and surroundings which encourage activity and improve mental health and well-being'.
The report claims that GI can generate employment, noting that the 'green space sector' (public parks departments, nature reserves, botanical/zoological gardens, landscape services and architectural services) directly employs 122,000 people in the UK.
After improvements in a rundown industrial estate in Wakefield involving environmental improvements, it notes,16 new businesses relocated to the estate, employing 200 people.
The study also claims  that GI can promote food production, 'enabling increased productivity in the city'.
'Our case studies show that successful local area regeneration programmes often include GI as part of their investment, because the attractiveness of the area is central to success,' says Tim Sunderland, principal specialist in economics for Natural England.
'More importantly,' he adds, 'but perhaps less well understood, is the contribution that GI can make to the resilience of a city and the health and well-being of the population: both of which are important to growth at a national level.'
The study, 'Green Infrastructure's contribution to economic growth: a review', was commissioned for Defra and Natural England.  The report, and references to the case studies highlighted, can be found on Defra's website.