Kingston and Arup's Cities Alive team work together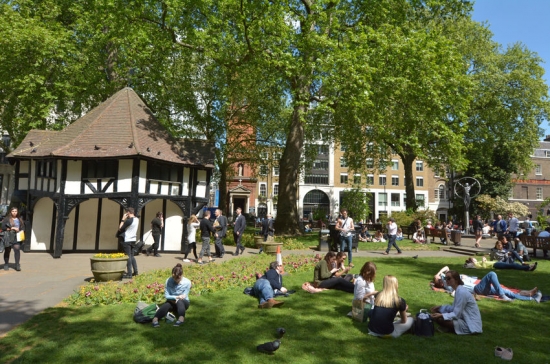 Students at the University of Kingston's Landscape Interface Studio and Arup's Landscape Architecture team recently collaborated on their shared 'Cities Alive' Workshop, devised to trial interdisciplinary graduate and practitioner outdoor learning in the context of the Cities Alive research report, undertaken by the Arup Foresight Group.
12 post-graduate students from Kingston University's Faculty of Art, Design and Architecture took part in the one-day workshop which was supported by Kingston University's Centre for Higher Education Research and Practice (CHERP) to development a project that demonstrates the studio's pedagogic approach.
The initial presentations took place at Arup's headquarters followed by site visits investigating two separate routes; an east-west axis running along Oxford Street between Tottenham Court Rd and Oxford Circus and a north-south axis running from Fitzroy Square in the north to Soho Square located just south of Oxford Street.
Two videos were made in the coure of the workshop. You can see them and learn more about the project Landscape Kingston website.