Group seeks funding to trial new ideas before expansion into Convoys Wharf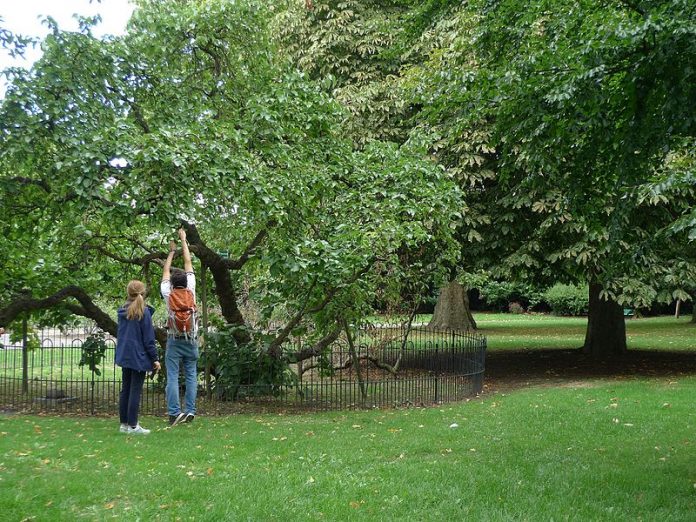 A historic park in Deptford, south-east London, has launched a crowdfunding page to raise money to explore ideas for its expansion.
A park once three times the current size, Sayes Court will soon reclaim this lost land and leap the fence into the Convoys Wharf development. Before that happens, Sayes Court Park 'will be the community-led testing ground where we imagine and plan what that future will look like'. The aim is to 'transform this neglected park into a source of pride for Deptford and a destination for London. This legacy is an invitation to test, grow and transform a part of the city, making better places to live. Through collaborative workshops, events and a reinstated pavilion, Sayes Court will become a centre for the community once again.'
The aim is to deliver:
a temporary mobile structure to use as a centre for the community and outdoor classroom
a series of conversations and lectures in the park to spread awareness about the site
launch Sayes Court Garden Lab, a series of citizen science workshops to discover aspects of the site's environment
engage local residents, schools, businesses and community groups through outreach and consultation
conduct new planting in the park for food growing, to increase biodiversity and a nursery for future planting on site
secure site permissions and further funding to move onto the Convoys Wharf development site in phase two of the project
Gardener and diarist John Evelyn first created a garden at the park in 1653, pioneering ideas that changed thinking about landscape in the city. Using trees to improve health and wellbeing in urban landscapes, Sayes Court also inspired the foundation of the National Trust to protect open spaces in perpetuity.
Lewisham Council has given support in principle, but the group behind the regeneration of the park is still waiting for formal planning permission. If this does not happen, it will not take any money from donors.
Learn more and donate at www.spacehive.com/sayes-court.