A new report and resources from the University of Sheffield's Department of Landscape open the way to increased use and enjoyment of parks by refugees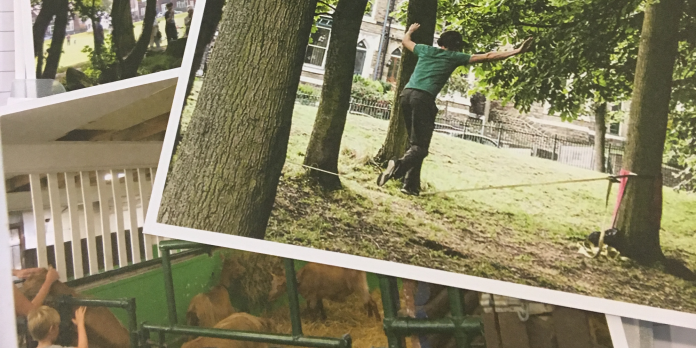 This week saw the launch in Bethnal Green, East London of a significant research project and resources, led by the University of Sheffield's Department of Landscape and the Young Foundation, which look at ways of improving the ways refugees and asylum seekers can access and enjoy green space.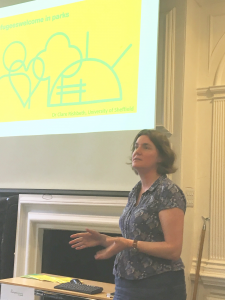 Dr Clare Rishbeth, Landscape Lecturer at University of Sheffield, explained that parks can play an important role in supporting wellbeing and connection for refugees and asylum seekers. The research project investigated how, demonstrated practical examples and case studies, and proposed courses of action that could improve access to and enjoyment of parks by displaced communities.
Speaking at the launch at the Young Foundation headquarters, Clare said: 'Our project methods are founded on three principles: careful listening, learning from different contexts, and giving back so as to support change.'
During the course of the research, Clare and her colleagues conducted 16 interviews and many informal conversations with refugees and asylum seekers, and 35 interviews with a range of stakeholder groups from both the refugee sector (support and orientation services, conversation clubs and mental health services) and the green space sector (management, design, advocacy and community support). The study spanned locations in Sheffield, London and Berlin. In June, the LI invited Clare to present her initial findings at its 2017 Conference, Landscape as Infrastructure.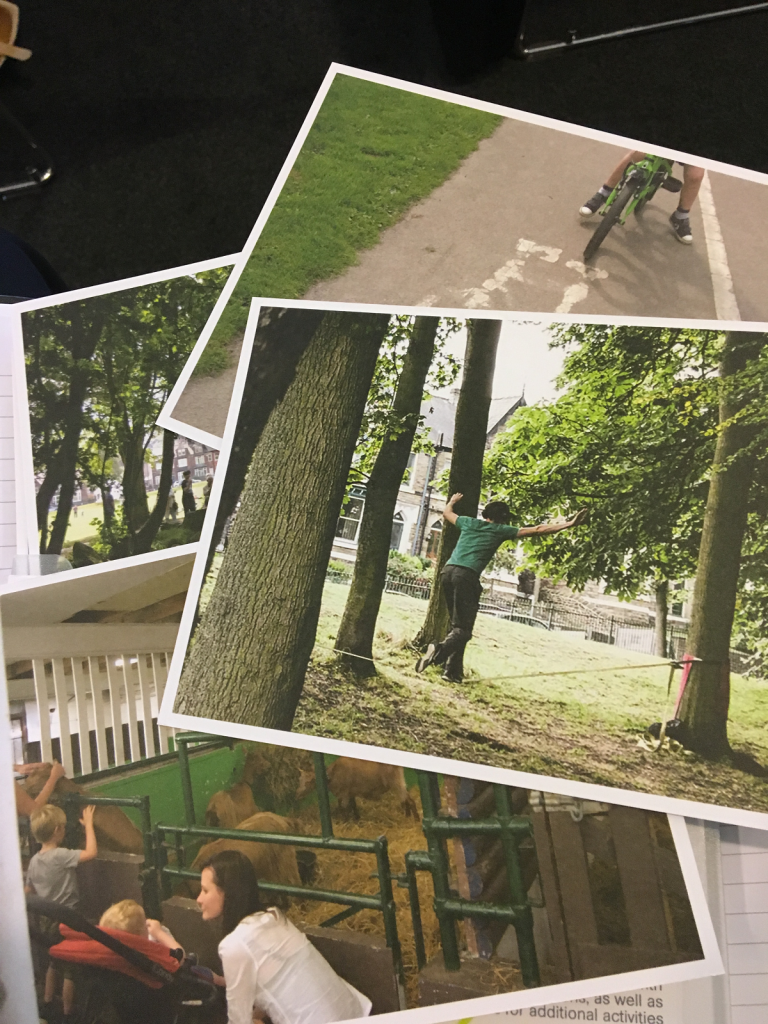 The project comprises research and a toolkit and resource book. For those who work directly with refugees and asylum seekers, the resource book will share information on how the use of public space can help to facilitate wellbeing and inclusion, and offers ideas for supporting positive experiences. For those involved in the planning, design or management of parks or other outdoor public spaces, the resource book gives insight into the experiences of refugee and asylum seeker park users, highlights relevant barriers and expectations, and offers ideas for engagement and inclusion approaches. And for those new in a city and eager to find out about initiatives and activities that you could join, there are ideas for opportunities that are available in parks and other open spaces.
For further details, including free downloads of the study and resources, visit refugeeswelcomeinparks.com.