Re-Fabricate, a collaborative research project founded in partnership with RIBA London, offers young creative and craft professionals the opportunity to combat the issue of waste in the construction industry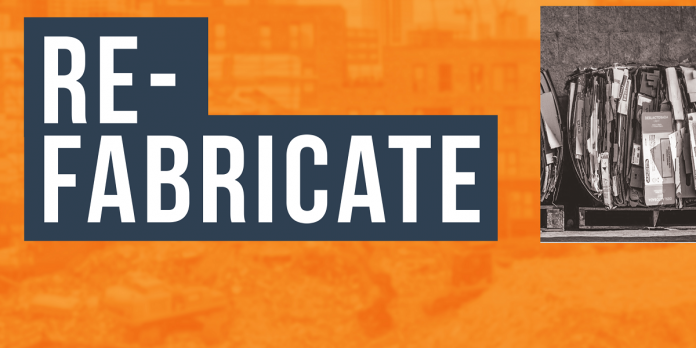 Re-Fabricate, a new project formed as part of the RIBA Young Architects Initiative, is seeking young landscape professionals to craft and innovate new materials and uses from waste produce.
The climate emergency is real. Together with other designers and creatives we need to create 'buildings, cities and infrastructures as indivisible components of a larger, constantly regenerating and self-sustaining system.'

Architects Declare, 2019
The project allocates participants into multidisciplinary teams of six, comprising three architects and three other creative practitioners. The teams will research and develop a prototype or intervention to use a specific material (such as timber or plastic) cyclically.
Since declaring a climate and biodiversity emergency in June 2019, the Landscape Institute has committed to finding more opportunities for members to combat issues such as waste, climate change, and habitat loss. Public spaces are a vital consideration for sustainable cities of the future, and Re-Fabricate is keen to hear the views of landscape professionals on how we can better reuse materials in the urban environment.
Find out more at re-fabricate.co.uk.