Dan Cook and Sue Illman are among 16 industry experts speaking at a free one-off conference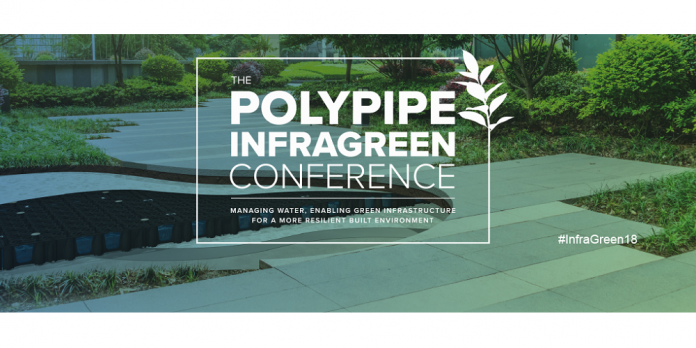 On Thursday 28 June, Polypipe host a one-off conference to promote the importance of green infrastructure in the built environment.
The free event will take place at the Institution of Civil Engineers (ICE) headquarters at One Great Street, London. Senior LI staff and members CEO Dan Cook, Sue Illman PPLI, Dr Phil Askew and Martin Kelly will be among the 16 industry experts speaking.
Read more: Phil Askew to discuss Peabody's Thamesmead masterplan at LI conference site visit
Traditional piped drainage systems still have an important role to play in ensuring the resilience of our towns and cities. But they are now only part of the solution. This is why innovation such as drainage through a planted environment is now more important than ever before.
Green infrastructure has made a real difference
The conference presents an opportunity to hear about green infrastructure straight from experts in water management solutions and alternative green drainage. Delegates will discover how to build green infrastructure and InfraGreen systems into their schemes and projects.
Topics will include blue-green roof design, the value of landscape, passive irrigation, multifunctional benefits, and how to make cities smarter to combat the effects of climate change. There will be project case studies throughout the day, providing evidence of where green infrastructure has made a real difference.