The UK and the EU finalised the Trade and Cooperation Agreement (TCA) on Thursday 24 December. Policy and Public Affairs Manager Theo Plowman explores what the new agreement could mean for the landscape sector.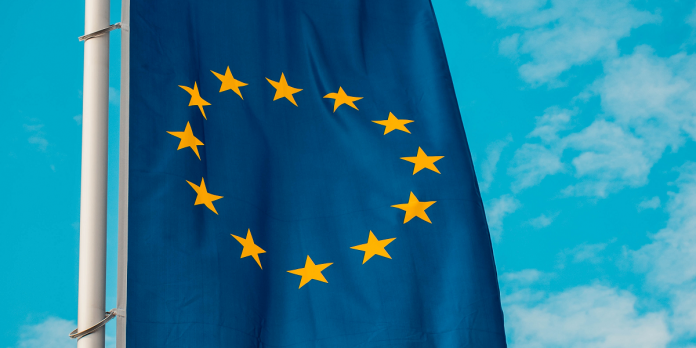 At the eleventh hour on Christmas Eve, the UK and the EU finalised the UK-EU Trade and Cooperation Agreement (TCA).
The new agreement is distinct from the previous EU membership deal in several ways. The deal goes beyond a normal free trade agreement, and avoids many of the pitfalls of a no-deal Brexit.
At this early stage, the deal represents an important foundation for implementation. But mechanisms established in a deal will invariably look different to the reality of how businesses and people will navigate this new framework.
Note this is a developing policy area with ongoing work both internally and with our partners therefore it is subject to change.
New immigration system and impact on Erasmus
With severe skill shortages already existing in the sector, the loss of seamless access to high-skilled labour from Europe is a huge loss. However, we welcome the new system's streamlining of the previous process. Importantly, landscape architecture remains on the shortage occupation list.
For practices, there are new routes of entry to take advantage of. The Skilled Worker Route essentially replaces the Tier 2 visa pathway. Anyone recruited from outside the UK via this route needs to demonstrate that:
they have a job offer from a Home Office-licensed sponsor
they speak English at the required level
the job offer is at the required skill level of RQF3 or above (equivalent to A level)
they'll be paid the higher of at least £25,600 or the 'going rate' for the job offer (this can be reduced to £20,480 if the candidate has a job offer in a shortage occupation  – this includes landscape architects, under SOC code 2431)
If you're already a licensed Tier 2 (General) visa sponsor, you'll be automatically granted a new Skilled Worker licence. If you want to sponsor migrants, you should apply for a sponsor licence now.
It's a loss that UK students will no longer be able to take advantage of Erasmus scheme, a program that has delivered clear benefits for young people. We're looking to work with government to ensure that the new Turing scheme is inclusive, valuable, and can help ease skills issues in the sector.
Professional recognition
The government has outlined how it will maintain professional recognition following the withdrawal from the EU. While we anticipate our sector will be  largely unaffected – due to the landscape profession having a less restrictive recognition system – it helps that the government will maintain a system of recognition for EEA nationals.
Any changes in professional recognition in the immediate aftermath of this deal should leave the landscape profession unscathed. Nevertheless, the LI is currently working with the Department for Business, Energy and Industrial Strategy (BEIS) to explore options for new mutual recognition agreements (MRAs), which measures outlined in the TCA permit to be established with non-EEA states (page 770).
In layman's terms, in the future, we will be able to work with overseas professional bodies to develop joint MRAs and help ensure a steady supply of talent.
Plant passport changes
From 1 January 2021, the UK plant passport regime will change to reflect post-transition period plant health regulation.
Summary of the plant passport (PP) changes:
Operators in Great Britain no longer issue EU plant passports. UK plant passports are issued in their place.
Protected Zones will cease and be replaced with internationally recognised Pest-Free Areas
'Country of Origin' rules are broadly the same as the previous EU terms, except in the case of certain biosecurity threats
New to the UK plant passport is part E: this relates to goods from Northern Ireland (you will need a Phytosanitary Certificate (PC) when moving regulated plants and plant products to Northern Ireland)
Level playing field and environmental governance
The UK government has insisted throughout the withdrawal process that the need for environmental non-regression clauses is minimal, and that breaking from EU legislation could in fact enhance our environmental protections. The Prime Minister said: 'We have taken back control of every jot and tittle of our regulation in a way that is complete and unfettered'.
There are certainly some promising areas of the TCA, such as a clause that would punish either party if they commit acts that undermine the Paris Climate Agreement. If properly enforced, this could be crucial, and a clear recognition that climate breakdown undermines prosperity and requires international cooperation to tackle.
Environmental standards fall under 'level playing field' provisions, which would impose higher tariffs on either party if they produced unsustainable products that undercut the producer with the higher environmental standards:
A Party shall not weaken or reduce, in a manner affecting trade or investment between the Parties, its environmental levels of protection or its climate level of protection below the levels that are in place at the end of the transition period
This all sounds promising, but the highlighted text is problematic: it's difficult to prove or enforce. Quantifying and legally proving an effect on trade is notoriously difficult, and has been an issue in previous trade agreements. Providing proof of harmful trade effects on the other party will be a tough and potentially very prolonged process.
Time will tell how the government will execute its duty as a regulator. It's important that our own internal frameworks, such as the Environment Bill, are robust. The LI and our partners at the Environmental Policy Forum are continuing to push for strong legal protections and independent scrutiny from the new environmental watchdog.
The team at the LI will continue to comb over the details within the agreement, and are already working with government departments to ensure the long-term success of new measures. If you have any comments or questions, please contact us at policy@landscapeinstitute.org.