The new Technical Guidance Note will support practitioners engaged in RVAA, which is becoming an increasingly common assessment tool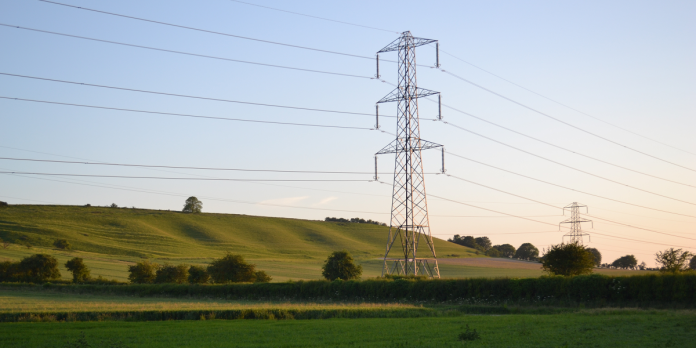 New technical guidance from the Landscape Institute will support landscape and other qualified professionals engaged in Residential Visual Amenity Assessments (RVAA).
A stage beyond Landscape and Visual Impact Assessments (LVIA), RVAA is becoming more common in day-to-day landscape practice, particularly where development proposals are the subject of a planning appeal. A decision maker may use an RVAA when weighing potential effects on residential amenity in the planning balance.
Marc Van Grieken FLI, Chair of the LI Technical Committee and co-author of the guidance note, said:
'The third edition of the Guidelines for Landscape and Visual Impact Assessment (GLVIA3), published in 2013, is well established as providing best practice guidance when undertaking landscape and visual impact assessment.
'With respect to visual impact, the focus of GLVIA3 and LVIA is on public views and public visual amenity. Residential Visual Amenity Assessment (RVAA) focuses exclusively on private views and private visual amenity.
'This guidance note is not prescriptive, but aims to improve standards. It promotes a logical approach that should contribute to well-informed decision making.'
Comments on the new TGN
'A consistent framework'
'With national and local planning policy increasingly protecting remoter areas from development, it is inevitable that decision makers will encounter planning and infrastructure proposals that have the potential to affect residential visual amenity.
'To date, there has been a range of approaches to assessing visual amenity. The Landscape Institute's technical guidance will help to provide a consistent framework. This will enable landscape professionals to prepare information that will help both people and consultees to engage in the application process.
It will also be of use to those tasked with ultimate decision making. Such guidance has the potential to build a wider profession consensus on a matter which also involves an element of subjectivity. This reinforces the need for such guidelines.'
Colin Innes
Head of Planning and Consenting at Shepherd and Wedderburn
'A standardised approach that commands confidence'
'Consistency of approach in assessment of impact is important. The Landscape Institute's new technical guidance note is to be much welcomed in this context.
'Wind farms, for example, often prove to be contentious developments, so it is important to assess impacts accurately, transparently and dispassionately to assist good decision making. The considerable improvement in the presentation of visual images of wind farms (prompted, at least in part, by both Highland Council and then Scottish Natural Heritage guidelines) has demonstrated the benefits of a standardised approach that commands confidence.
'The guidance Note's coherent approach to RVAA should also provide similar benefits, particularly as the extent of impact on residents lies at the heart of much of the opposition to potentially intrusive development. Consistent use of the guidance note will assist decision makers considerably. For example, differences in assessment should be much clearer to understand and, hence, to judge.
'The guidance introduces the concept of a Residential Visual Amenity "Threshold", and while the judgement as to whether impacts have reached it will remain primarily subjective, the framework within which such judgments have been made will be much clearer to those affected – as well as to those who have to form a view on the overall acceptability of the scheme.'
James Findlay Q.C.
Cornerstones Barristers
Access TGN 02/2019 (Residential Visual Amenity Assessment) here.