Since qualifying as a Chartered Landscape Architect in 1982, Keren has had a broad career spanning the private, public, and charitable sectors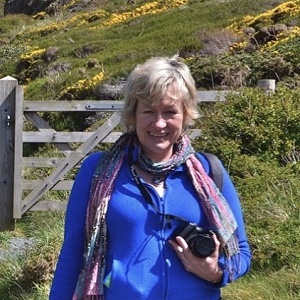 The LI would like to welcome to its Board of Trustees Dr Keren Jones, our newly appointed honorary secretary.
Since qualifying as a chartered landscape architect in 1982, Keren has had a broad career spanning the private, public, and charitable sectors. This includes senior roles at Groundwork, the South East of England Development Agency, and public sector in the West Midlands.
While working at the Groundwork Federation, Keren earned her PhD from the University of Central England, with a thesis that explored the use a narrative in participative landscape design practices. She also has qualifications and experience in charity governance, and is currently a trustee and deputy chair of the New Economics Foundation, a charity that seeks to create an economy that supports both people and planet.
'I've always been proud to be a member of the Landscape Institute, and soon found the skills I gained when training and practicing as a landscape architect were just as valuable when I took on wider remits,' said Keren. 'Much of my work has centred around partnerships, place-based strategies and programmes that deliver multiple outcomes – environmental, economic, regenerative, cultural and social.'
As honorary secretary, Keren will make a vital contribution to the work of the Institute. Alongside her fellow Board members and Advisory Council, she will be instrumental in shaping our strategic direction.
'I'm excited to now have the opportunity to work with our President, Jane Findley, and colleagues on the LI Board of Trustees over the next six months,' Keren continued. 'I'm totally committed to supporting our Institute, our membership, and the work of our great profession.
'Despite the many challenges that the pandemic has thrown at us, it's so heartening to see a renewed national interest in nature, green space, the environment and our heritage.'