The LI's new programme of CPD and specialist events will run throughout autumn 2018 and all of 2019
In response to the LI's recent talent report, The Future State of Landscape, we are running a full programme of CPD and specialist events throughout the coming year.
Taking place in regions across the UK, the programme will address a range of topics crucial to landscape practice and practitioners. Key events will also be live-streamed, meaning more people than ever before can access this world-class training content.
About LI CPD days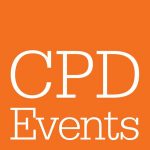 Continuing professional development, or CPD, is a crucial aspect of professional body membership.
The LI asks all our corporate members to complete a minimum of 25 hours' CPD activity per year. This is to help members uphold the highest standards of professional competence and knowledge.
LI CPD days are an excellent and affordable way for LI members and landscape-related professionals to develop their professional knowledge and expertise. The cost of attendance includes lunch, refreshments and networking opportunities.
What's coming up?
Tree Health, Green Infrastructure, and Health and Wellbeing – Mersey Forest
Tuesday 25 September 2018
There is now irrevocable evidence that green infrastructure is instrumental in promoting health and wellbeing. With new initiatives at both central and local government level, placing 'green' into infrastructure is a challenge that landscape professionals will continue to face throughout their careers.
Digital Skills – Manchester
Tuesday 16 October 2018
Digital technology is transforming the landscape and placemaking profession. As well as the Building Information Modelling (BIM) revolution in construction, geospatial technologies such as geographic information systems (GIS), GPS, remote sensing and geofencing are changing the face of both the built and natural environment.
Jellicoe Lecture
Thursday 1 November 2018
The LI's annual Jellicoe Lecture will take place in Edinburgh on Thursday 1 November 2018.
Landscape Institute Awards 2018
Thursday 22 November
With a record number of entries and two new categories, this promises to be a memorable event. Join us for the ceremony at the Brewery, Chiswell Street, London from 11am to 4pm.
Place and Health – Cardiff
Tuesday 29 November 2018
Hosted in association with the Institute of Place Management, this event explores the
links between place and health and wellbeing. Includes exemplar site visits with developers
and experts, and an interactive panel session on the challenges facing the funding of
public spaces.
Save the date for 2019
21 February 2019 – Landscape-led Planning, Oxford
Coming in March 2019 – Natural Capital Accounting, Scotland
Coming in March 2019 – Polypipe Aylesford Factory Visit