Last week, the government re-introduced the Agriculture Bill. Policy and Influencing Manager Theo Plowman explores the Bill's potential environmental effects, and asks how it can continue to deliver positive environmental outcomes now that the Common Agricultural Policy no longer applies in the UK.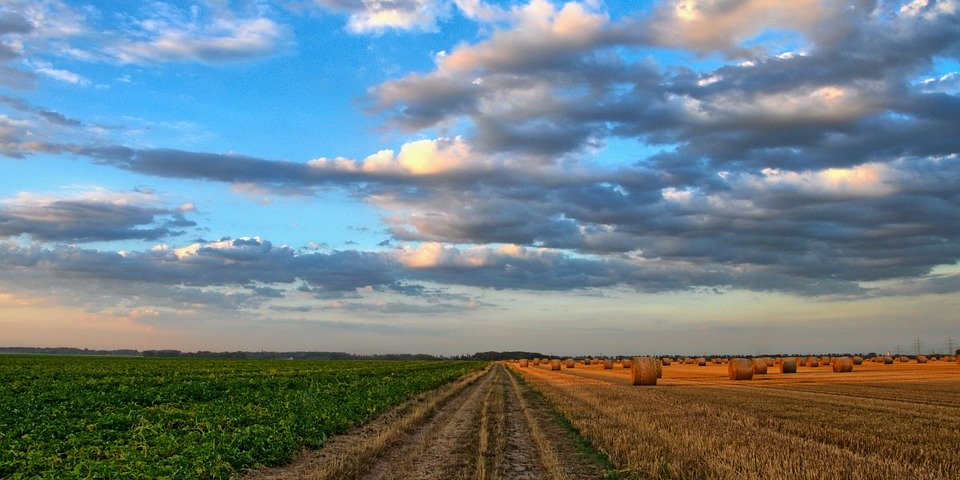 Last week, the UK Government re-introduced the Agriculture Bill. The Bill sets out the UK's approach to farming as it prepares to leave the European Union, replacing the Common Agricultural Policy (CAP) that the UK has been part of since 1973.
Improving agriculture will be a key step towards net zero targets and nature recovery across the UK. It will also dictate how government spends money on land management, affecting everything from public access to water quality.
With 70% of UK land managed for agriculture, it's clear that any changes in this area will have huge consequences for people, place, and nature.
Agriculture Bill 2019-20: The facts
First introduced to parliament on 12 September 2018
Finished its progress through Public Bill Committee on 20 November 2018, but delayed due to other parliamentary business (namely Brexit)
Reintroduced on 16 January 2020 by new Defra secretary Theresa Villiers
Second reading due for 3 February 2020
The 'public money for public goods' farm support system proposed by the Bill has not changed
The Bill also mandates the regular review of UK food security after Brexit
New clauses on food production
Under pressure from farming interest groups, the government has added provisions on food security and language encouraging subsidies 'to encourage the production of food by producers… in an environmentally sustainable way'.
There are some concerns about these additions. They may take us closer to the dark days of CAP payments, which provided insufficient environmental outcomes: propping up unproductive farming methods that provided little public value from the land. The addition of such clauses places an emphasis on food production and waters down the original focus on environmental outcomes. Any new environmental watchdog will need to enforce 'environmentally sustainable' food production. Food production and environmental preservation are co-dependent; robust food production will rely on improved soil health, climate resilience, and beneficial insect recovery.
There are plenty of positives…
The LI pushed for the principle of 'public money for public goods' in our initial consultation response and subsequent influencing activity, and it's pleasing to see this upheld as a key part of the bill. Subsidies for farmers should move towards the socio-environmental goods they provide to the public, and away from payments for the amount of land owned.
This shift appears to be the direction of travel in current policy. The latest Committee on Climate Change report confirms the need to change the way we use land in the UK to reduce greenhouse gas emissions and help meet our net zero target.
Some of the public goods highlighted include managing land or water in a way that protects or improves the environment; supporting public access to the countryside; and – of particular interest to landscape managers – using land in a way that maintains, restores or enhances cultural and natural heritage.
Importantly, the Bill includes soil quality as a vital public good – something that delivers both for food production and the environment. The LI has worked closely with Defra to ensure that new policy and legislation recognises the importance of soil. If the principle of 'public money for public goods' is to have real meaning, we need to get serious about funding environmental outcomes. This means looking at causal effects, and funding those with the greatest benefit.
This shift away from the old system can't happen overnight. It's heartening to see that the 2021 start date for the seven-year transition remains in the Bill. We can't expect farmers to shoulder the dual burden of agricultural productivity and environmental enhancements alone. It is important that monetary support is available during this transition to help alter and improve agricultural practices.
It may take years for a farmer of an unproductive area of land to shift to something that delivers environmental benefits instead of low productivity. The department has committed to designing improved, fairer contracts with retailers, with powers to tackle supply chain unfairness – which, if enacted, will provide some welcome relief.
… but also some gaps
The lack of any powers to introduce and enforce a new regulatory framework for farming and land management practices is a huge omission from the Bill. Such powers will be crucial if we are to expect high standards in the future.
The forthcoming Environment Bill might flesh some of this out. With the EU watchdog gone, a new, independent Office for Environmental Protection has been proposed – but it remains to be seen how effective it will be in imposing the heavy fines necessary to enforce standards.
The changes to domestic policy on international trade in agriculture, and any future agreements, represent perhaps the biggest risk to the ambitions laid out in this document. The government must fully commit to ensuring high food production, social and environmental standards in any future trade agreements.
We will be pressing the government to remain ambitious and ensure that both the Agriculture and Environment Bills deliver for people, place and nature.
Update: March 2020
The LI recently submitted written evidence to the Agriculture Public Bill Committee, with the key asks above highlighted. The committee meets to hear evidence and vote on amendments to alter the bill.
There were several amendments we supported to improve the bill's wording. The key areas we covered were:
Public Money for Public Goods
Future payment mechanisms
Advice, support and guidance
UK standards and trade
Unfortunately, at this time we are unable to provide a copy this submission until it has been made public by the clerk of the committee.
We will update accordingly.