Are we Planning to Flood? asks how we can plan and build flood-resistant communities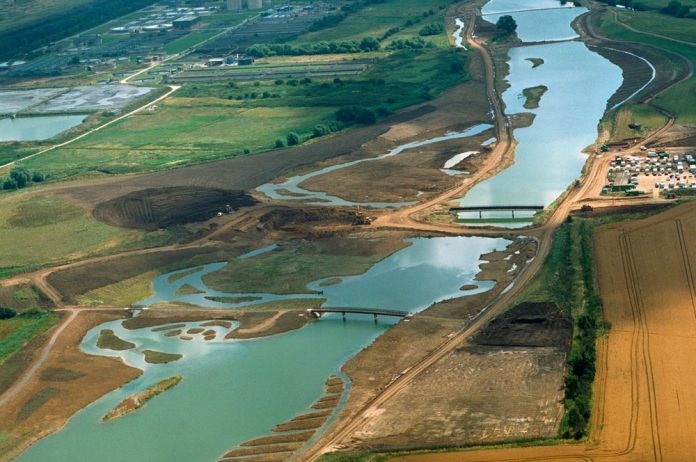 On Wednesday 1 February, at the University of London, the National Flood Forum will host a one-day conference and evening reception on the topic of flood resilience.
The NFF has identified that one of the main concerns voiced by people living with flood risk is the prospect of future development. Are we Planning to Flood? will ask how planners, developers and communities can work together to build safer places for the future.
The day will be split into three parts. The first part will look at sustainability, asking whether the communities we are building now will be flood resilient in the future. The second part will look identifying and addressing the flood risk of development, and the third will examine the reduction of flood risk in existing communities.
The varied speakers will include academics, developers, planners, policy makers and members of affected communities, assessing the challenge of flood risk from multiple perspectives. Delegates will hear about successful collaborations between communities and developers, learn about innovative retroactive flood resilience measures, and discover how more people can adapt their homes and businesses to be flood resilient.
Speakers include:
Dr Thérèse Coffey MP, Defra Parliamentary Under Secretary of State with responsibility for flooding
John Curtin, Executive Director of Flood and Coastal Risk Management at the Environment Agency
Hugh Ellis of the Town and Country Planning Association
Sue Illman of Illman Young Landscape Architects and former president of the Landscape Institute
Daniel Johns of the Committee on Climate Change
Graham Brogden, Chair of The Property Flood Resilience Action Plan
Paul Sayers of the Joseph Rowntree Foundation: Recent evidence addressing issues of current planning legislation and the impact on vulnerable communities
Ian Hawthorn, Head of Highway Maintenance and Projects at the London Borough of Hammersmith & Fulham
Bob Haddon, Chair of Shifnal Flood Action Group
Phiala Mehring, Chair of the Loddon Valley Residents Association
Paul Bedford of the Sidlesham Flood Action Group in West Sussex
Andy Johnston, Chair of National Flood Forum Trustees and Chief Operating Officer at the Local Government Information Unit (LGIU)
Paul Cobbing CEO of the National Flood Forum
See the full programme and list of speakers.
To find out more about the conference and book your place, visit www.nationalfloodforum.co.uk.