Rob Pearce of The Parks Alliance examines demand for the two-day event, which will focus on skill-building for green space management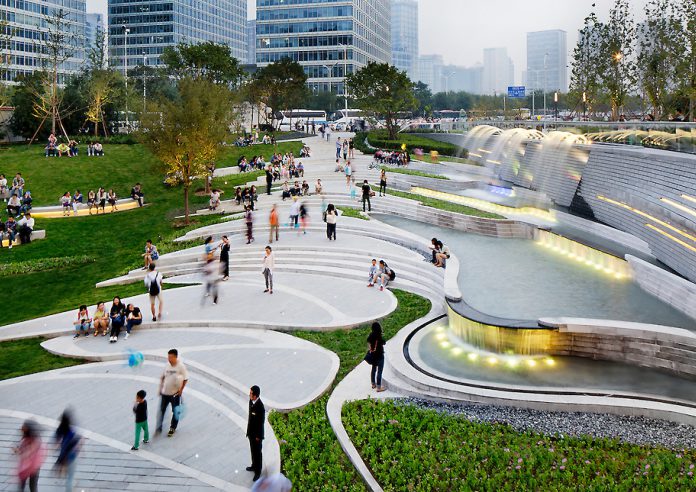 The COVID19 pandemic has undoubtedly changed the way we live our lives – now, and for the foreseeable future.
During lockdown, parks became the only public open spaces where millions of people could exercise, relax and socialise for the limited periods allowed. At the time, these spaces were (quite rightly) championed by politicians and scientists (including the Prime Minister and each of the devolved nation's Chief Medical Officers) as key to maintaining people's physical and mental health – as evidenced by numerous studies over many years.
Many people used their local parks for the first time during the lockdown phase and as restrictions were eased parks became busier than they had ever been previously. Not only has the pandemic changed the relationship between people and their local parks for ever it has underlined the multiple and proven benefits these spaces provide for health and wellbeing as well as the environment. 
The Parks Alliance's 'Making Parks Count – The Case for Parks' was completed just prior to the COVID-19 lockdown. The primary purpose was to demonstrate the value of parks to communities and government in England and set out how local places could make their parks count. It is a business case for parks showing that for every £1 spent on parks in England, an estimated £7 in additional value is generated for the health and wellbeing of local people and the local environment; that parks provide natural benefits to the communities valued at £6.6bn annually including £2bn of avoided health costs; and that these benefits are worth £140 per year for every urban resident.
The case is clear – parks are a really smart low-cost investment in infrastructure. But for places to make these smart investments they must understand why parks matter in the first place.
Over the last decade, parks budgets have been cut, the quality of some parks has fallen, the amount of urban green space reduced and opportunities for seizing the proven benefits lost. To turn this around local places must recognise and demonstrate the true value of parks and the benefits these key natural assets provide to local people.
To make parks count and maximise the opportunities they afford, local places must do four things:
recognise and

 

demonstrate the true value of parks

provide

 

the leadership and partnerships capable of

 

creating a shared vision and plan for parks,

 

equitably sharing the costs and benefits

 

parks create

secure the investment needed

 

to maintain good quality parks as part of

 

essential green infrastructure

finally,

manage their parks in a way that secures the

 

benefits identified
Parks deliver benefits for a wide range of public sector partners seeking to improve the health and wellbeing of local communities and the prosperity of the places they live and work. Building the right partnerships with key stakeholders, such as Health and Wellbeing Boards and Town Investment Partnerships is critical. Successful places achieve this through strong political leadership for parks with a Cabinet position acting as a champion. Equally important is senior managerial leadership for parks that enables those who work in planning, public health and greenspace to work closely together to deliver the desired outcomes. 
Parks sector professionals need new skills to make sure their parks thrive in the 21st Century. This new context demands new skill sets, and parks staff need to be empowered with skills in critical areas including commercial entrepreneurship, income generation, marketing and promotion, 'influencing decision making' and the ability to demonstrate the value of parks to a wider range of services and priorities. Parks managers believe the most important skills for the future of the service will include financial and partnership skills that focus on funding and resources. 
The COVID-19 pandemic has highlighted the importance of good quality well-managed parks in our cities and towns. This has further emphasised the skills and capacity required to manage these spaces in ways that not only demonstrates their value but also can secure much needed investment and unlock their multiple benefits and deliver them for their local communities.  The pandemic has underscored the need for highly networked leadership and new skills in managing parks to deliver on the key challenges of climate change, nature restoration and tackling inequality.  
The Landscape Institute has come together with the Midlands Park Forum to explore what these skills look like from practitioners in the field and how today's managers can acquire them.
The two-day online LI CPD event, held on 11-12 November will explore the themes of leadership, the skill sets of future park management, consultation and community engagement techniques, methods influencing, collaboration and innovation. Real practitioners with real experience and real examples will help provide a route map over the two days for parks and green space managers to chart their future development needs, to make sure they can make their parks count.