The international design leader will engage with key organisations, including the LI, to help improve the lives and health of citizens in the West Midlands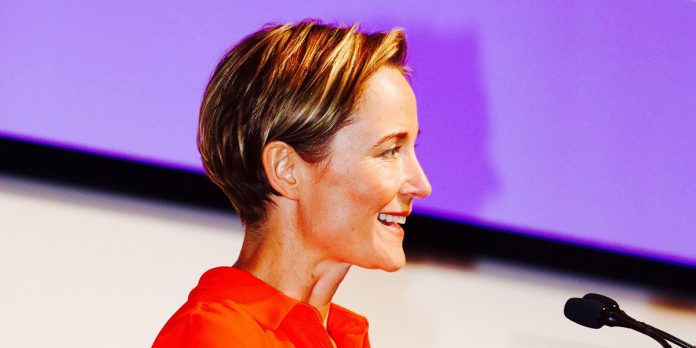 A leading international design and development expert and landscape architect has joined the West Midlands Combined Authority (WMCA) to help deliver better and more environmentally friendly homes at pace.
Louise Wyman's appointment was announced on Thursday February 14 at the Better Design for Better Places conference in Birmingham, which discussed design quality and inclusive development in the UK.
Louise joins the WMCA on secondment from Homes England and will serve as director of design and development. Her first task will be to support the WMCA in developing a radical Design Charter for the West Midlands.
'We want to make the West Midlands the home of great design, innovation, inclusive growth and investment,' she said.
'I will be engaging with creative design businesses based in the Midlands and national organisations such as the Design Council, Landscape Institute, RIBA, RICS, RTPI, CIH and NHF, as well as local schools and universities.
'My hope is to bring together home-grown design talent with national and international institutions, investors and developers who share a commitment to creating great places for the benefit of their communities.'
The WCMA aims to deliver more than 215,000 new homes by 2031 to meet future economic and housing needs – but it also recognises the need to deliver housing with a high design and construction quality. Louise's appointment is seen as key to this initiative.
'Louise is acknowledged as an international expert in the design and development field,' said Sir Edward Lister, chair of Homes England. 'When we launched our strategic plan we said we were committed to championing great quality design, as well as working alongside combined authorities to make homes happen.
'By putting our expert boots on the ground in the West Midlands, we are committing senior leadership resource to design quality in a part of the UK where we are optimistic of great results on both the quality and quantity of new homes.'
Deborah Cadman, chief executive of the WMCA, said: 'The West Midlands is leading the UK in delivering "more, better, faster" housing for our communities.
'We want all our new developments to be welcomed and supported by our communities. Louise will play a key role in ensuring we remain at the forefront of economic growth that benefits all our communities, working with our partners to drive better homes.'