The 2018 Awards will be the first open to members of other international landscape organisations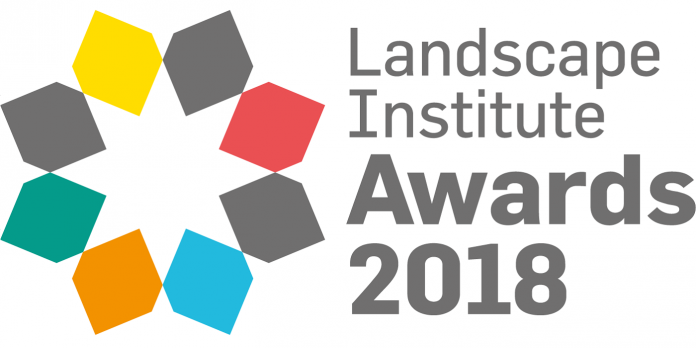 The #LIAwards2018 team has announced a number of exciting changes to this year's Awards.
This year, we've added two new categories. One is our first to be open to individuals and organisations globally. The other will showcase the industry's most innovative and beautiful horticulture projects.
In addition, we're simplifying our Awards submissions process. In line with our 'digital first' strategy, we've moved much of the process online. We believe that this will make entering the Awards easier, particularly for smaller practices. (Note that some categories will still require a hard copy entry.)
The new Awards website will go live on Monday 4 June. The registration and submissions windows will open simultaneously, and run until Tuesday 31 July.
New Landscape Institute Awards categories for 2018
Dame Sylvia Crowe Award for Outstanding International Contribution to People, Place and Nature
Dame Sylvia Crowe (1901-1997) was one the landscape profession's foremost leaders. Throughout a distinguished career, she handled landscapes of hugely diverse scales – from small garden details to hundreds of acres of new towns, forestry and reservoir margins.
The Dame Sylvia Crowe Award is our first to be open to individuals and organisations globally. It seeks to:
reward excellence and leadership in the worldwide field of landscape and place.
recognise the global reach of our profession.
celebrate major achievements that benefit people, place and nature through landscape led-approaches.

 
Dame Sylvia Crowe was president of the Institute of Landscape Architects (now the Landscape Institute) between 1957 and 1959. She was active in promoting the profession internationally through a number of landscape organisations.
Planting design, horticulture and strategic ecology
This category showcases established planting schemes and horticultural projects that contribute to the art and science of landscape architecture. This may include a range of sites, either standalone or part of a larger project.
Successful entries will be:
innovative and appropriate to the setting.
creative, functional and aesthetically pleasing.
Schemes should demonstrate environmental, ecological and/or educational responsibility.
Full list of open LI Awards categories in 2018
Adding Value Through Landscape
Communications and Presentation
Design for a Small-Scale Development
Design for a Medium-Scale Development
Design for a Large-Scale Development
Design for a Temporary Landscape
Heritage and Conservation
Science, Management and Stewardship
Landscape Policy and Research
Local Landscape Planning
Strategic Landscape Planning
Urban Design and Masterplanning
Planting Design, Horticulture and Strategic Ecology
Dame Sylvia Crowe Award for Outstanding International Contribution to People, Place and Nature
Client of the Year Award
Volunteer of the Year Award
New Landscape Professional of the Year Award
Key dates
4 June – 31 July: Registration and online submissions
22 November: Awards ceremony and dinner. (We will let you know when bookings open.)