In a speech at Delamere Forest, Environment Secretary George Eustice outlined the government's latest plans to protect and enhance nature. We explore what this means for our sector.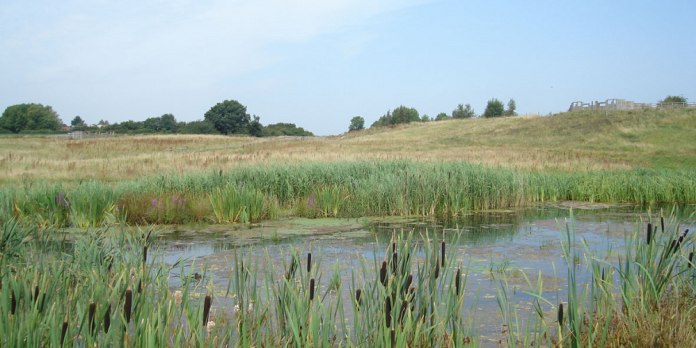 This week, the government released a policy paper titled Nature for People, Climate and Wildlife. The paper outlines how Defra intends to restore nature and tackle the climate crisis through a series of new legislative, policy and investment measures.
In a speech announcing the paper, Environment Secretary George Eustice declared that 'restoring nature is going to be crucial as we build back greener from the pandemic'. The package of measures will certainly have impact on our sector, with a few key pieces highlighted here.
England Trees Action Plan
England Peat Action Plan
Amendments to the Environment Bill
England Trees Action Plan
Following on from last year's England Tree Strategy consultation, the government has analysed the responses and created the England Trees Action Plan. The plan sets out the long-term vision for trees, woodlands and forests in England and the actions government  will take during this Parliament to achieve tree-planting ambitions.
In our response, we outlined several key principles that any action plan should deliver. This included delivering woodlands at a landscape scale, using a landscape-led approach to planting, refocusing commitments towards urban trees and building skills within the sector.
It is pleasing to see some of these recommendations reflected in the new strategy. There is a clear commitment within the document to 'encourage greater landscape scale planning' which will 'enhance and transform landscape character'. Our sector has the skills to ensure that heritage assets are conserved and woodland creation is appropriate.
There is also a drive within the document to put more trees in our towns and cities, which was not initially represented in the England Tree Strategy. In response to the LI and allied stakeholders such as the Trees and Design Action Group (TDAG), the government has extended the Urban Tree Challenge Fund to support the planting and establishment of trees in urban and peri-urban areas. There is also an ambition to propose changes and guidance to support the National Planning Policy Framework and National Model Design Code to deliver urban trees.
Action 4.5 includes a commitment to increase skills within our sector. We are looking forward to working with government to 'improve capacity in the sector' by creating guidance CPD and training for  landscape professionals 'on landscape, design and the historic environment in woodland creation'.
Overall, the England Tree Action Plan is promising and will put in place a huge array of actions to increase tree numbers in the very near future. There's a great chance for our membership to ensure woodland creation is the best it can be for people, place and nature.
England Peat Action Plan
The much-anticipated England Peat Action Plan targets an absolute end to peat extraction; this strategy represents the first steps towards that goal. The headline action is a ban on the sale of peat for amateur use in gardening by 2024. All sellers of horticultural peat would also be obliged to report on the volume of peat they sell each year.
The impacts on our members will be twofold. Reducing peat use in our sector is already a priority and we support the drive to become peat-free. Peatlands make a major contribution to our landscapes, and cultural and natural heritage. Restoring peatlands at a landscape scale will require strategies for restoration, design and planning. Our members can help ensure the optimal restoration of these sensitive landscapes.
Environment Bill amendments
The long-awaited Environment Bill will return with a host of amendments, including legally binding target for species for 2030, aiming to halt the decline of nature. While this change is promising, the devil is in the detail. The LI still has questions about the Bill's strength and level of independent scrutiny. With the new inclusion of nature announced, we still need clear, robust target-setting process, laying the framework for ambitious, measurable, legally binding targets on air, water, and biodiversity.
---
For more information or to get involved in our policy work, please email policy@landscapeinsitute.org.