The LI welcomes Jane Swift as our interim CEO to lead us over the coming months as we seek to consolidate and build on the work of the past year.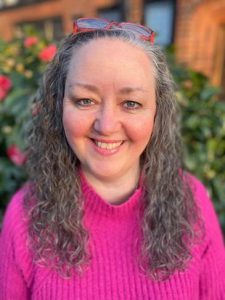 We're pleased to welcome Jane Swift on board to the LI as our new interim CEO. Following a transformative few years, Jane has been brought on to help lead the organisation forward as it seeks to consolidate its recent work and sets itself up for future growth.
Jane joins us from the Workers Education Association where she worked as COO supporting the organisation through a significant period of change. During her time with them she developed the 2025 strategy, strategic priorities and communication plan, established a financial sustainability model and set up an Education Portfolio Programme team.
Prior to this she worked as the Interim COO of the Trussell Trust and before that spent 30 years working in a variety of roles with BT building extensive experience across the breath of the business.
Jane's wealth of experience and extensive work in financial management will be a great asset as we move through this next period for the LI.
LI President Jane Findlay said: "We are at a point where we have taken stock of the progress we have made and are now embarking on the next phase of addressing our challenges and improving the performance of the LI. We want to support our staff, volunteers and members, who are highly motivated and engaged professionals by improving the culture, behaviour and leadership of the organisation as a whole and Jane is the right person to lead us in this."
Jane Swift said: "I am delighted to join the LI at this stage of its journey.  I have had a really warm welcome from those of you I have met and I am looking forward to meeting more of you over the coming weeks and months.  I am keen to work with all of our extended team of staff, volunteers and members as we consolidate and build on what has been achieved already.  Together we can create the solid foundation on which to build our future aspirations."