The London Festival of Architecture (LFA) is collaborating with the City of London Corporation, Culture Mile, and Foundation for Future London to launch a new design competition, 'Co-designing Equity in the Public Realm'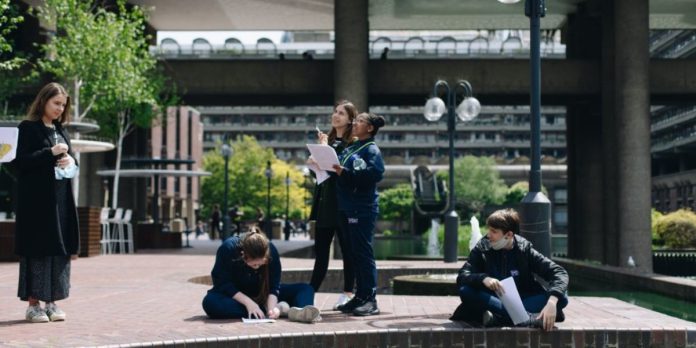 A new design competition, open to multi-disciplinary teams collaborating with young people and community groups, will embrace the power of the arts to connect communities and create positive social change.
The competition, 'Co-designing Equity in the Public Realm', is offering £50,000 to one winning team to deliver one or more temporary public realm interventions in Smithfield and East London. The intervention(s) and activations will:
collectively develop a deeper understanding of the public's experience of streets and public spaces
include public engagement and education activities during design, development, and delivery
include collaboration with young people and relevant local groups
Designs and accompanying engagement plans should be feasible, fully costed, and deliverable ahead of June 2023, when the next London Festival of Architecture will take place.
LFA are now accepting expressions of interest. Applicants should submit their expressions by 12.00pm on Thursday 1 September.
For more information, including the competition brief, visit londonfestivalofarchitecture.org.