The consultancy are offering financial support to five individuals studying landscape architecture or urban design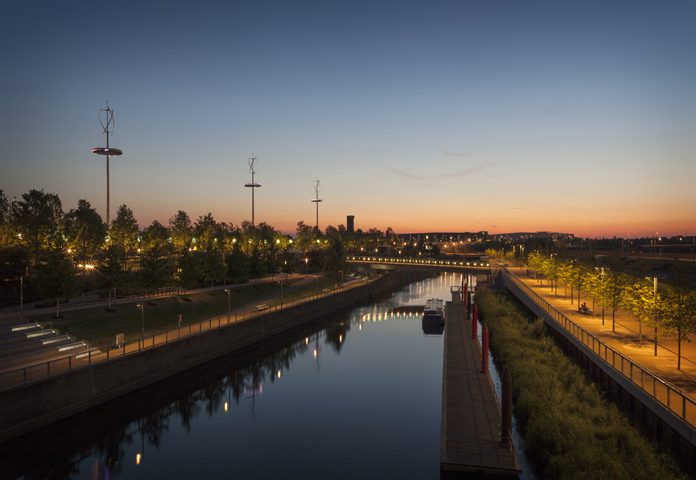 To mark LDA Design's 40th anniversary, the consultancy is awarding five one-year bursaries worth £2,000 each to support and encourage those studying landscape architecture or urban design in the UK, at undergraduate or postgraduate level.
Recipients will also be offered paid work experience in one of LDA Design's eight UK offices.
Aimed at encouraging greater diversity within the industry, LDA Design intends for one or more of the bursaries to be allocated to students who have faced financial or other challenges in pursuing higher education.
LDA Design chairman, Andrew Harland, explains the thinking behind the scheme:
"Landscape architects and urban designers have a critical role to play in the face of climate breakdown and health and wellbeing issues. They need to be imaginative, thoughtful, and quietly revolutionary.
"To mark our 40th, we are looking to support students who understand what's required to create places where people belong and can come up with a clear response to the environmental challenges we face today.
"Equally, we recognise the steep costs students face and also the challenges within our professions in terms of recruitment. Certainly, the more diverse our professions are, the better equipped we are to meet society's needs. That's why we want to support those who have faced barriers to furthering their studies."
Applicants will have to complete a design challenge to re-imagine an existing or new piece of city, exploring ways to make it more liveable while responding to the urgent demand for more housing and greater resilience.
The deadline for submissions is midnight on 31 October 2019. Awards will be announced in November.
Further details are available on LDA Design's website.