Proposals invited for 'landscape & justice' themed project funding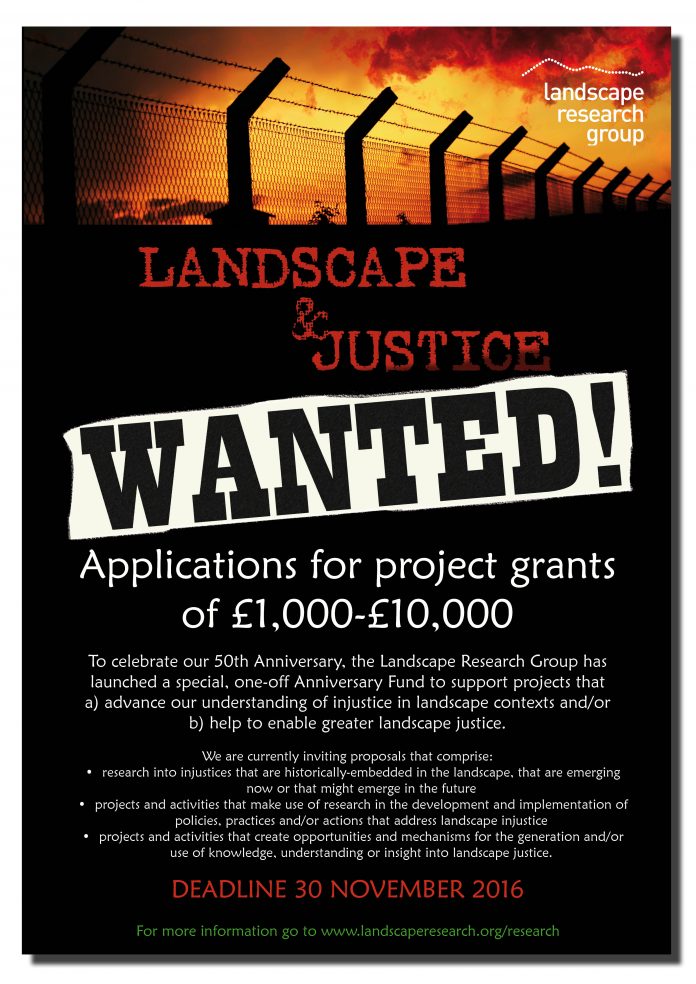 To celebrate its 50th anniversary in 2017, landscape charity the Landscape Research Group (LRG) has established an anniversary fund of £20,000 and issued a call for funding applications for research that contributes towards 'equitable and sustainable relationships between people and landscape'.
The LRG plans to fund a small number of high-quality projects, with awards of between £1,000 and £10,000. It will be focusing on projects that deal with the theme of landscape and justice and that demonstrate a clear public benefit. It also states that it will 'prioritise projects that include a strong element of collaboration and exchange, which transcends disciplines, sectors and/or the boundaries between professional researchers, practitioners and the public'.
Anyone can apply for the grants. All types of landscape (including natural and built) will be considered, and there are no restrictions on discipline, sector, age, experience or nationality.
The deadline for funding applications is 30 November 2016, and projects should be reaching completion by the end of 2017.
Read the LRG research strategy here and download the application form here