Jane Clarke and Marc Norden have joined the LI's Board of Trustees, bringing a fresh perspective and diverse skills to help guide the Institute through the next exciting stage of our development
The Landscape Institute (LI) has welcomed two new independent trustees to our Board.
The LI Board comprises a maximum of 13 members: nine drawn from the LI membership by either election or appointment, and four appointed from either within or outside the membership. The appointment of independent trustees is a vital addition to the Board's breadth of experience and skills.
Governance expert Jane Clarke and investment management expert Marc Norden bring a great range of experience that we have identified as essential to our leadership.
'The Board is delighted to welcome the LI's new independent trustees Jane Clarke and Marc Norden,' said LI President Jane Findlay. 'Both Jane and Marc are a fantastic addition to our Board – their appointments ensure that we have has a broad representation of skills, backgrounds and experiences to help steer the LI during the next exciting stage of our development.'
About Jane Clarke

Having spent her whole career as a governance specialist in the charity sector, Jane brings to the Board a fantastic understanding of the advice, information, development and support a charitable organisation's leaders need.
'I'm proud to be joining your board at such an important time for the profession,' said Jane. 'As we come out of the pandemic, the public has never valued more the importance of landscape and places to our health and wellbeing, and for addressing the climate emergency.
'I've been looking for a volunteer opportunity to use the experience and skills I've gained in membership organisations, while pursuing a deep interest in landscape and places. The LI is a natural fit for me: as a graduate in geography, geology, pedology and cartography, I'm a champion of your aims and objectives. My roles at the National Trust, the Royal Institution of Chartered Surveyors and the Royal College of Nursing mean I also understand how the natural and built environments contribute to public health and wellbeing.
'I hope my knowledge of governance and experience of putting members' views at the heart of decision-making will help me add real value to the organisation. My first priority is to get to know you, the members, and understand what you are looking for from your Institute. I also hope to play a part in delivering a governance review that enables the Institute to fulfil its public interest regulatory role and put member-led policy development and decision-making at its heart.'
About Marc Norden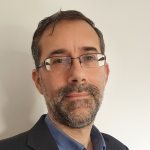 Marc is an investment management professional and chartered member of the Chartered Institute for Securities and Investment (CISI). He worked at Credit Suisse Asset Management (CSAM) for 22 years, managing investment portfolios for private clients and institutional investors, before moving into business management after being appointed as the global Chief Operating Officer for CSAM's equities business.
After leaving CSAM and a brief interim management role at Aviva Investors, Marc joined the Bank of London and The Middle East (BLME), where he headed the asset management business, creating investment products complying with ethical principles. Since 2019, Marc have been providing consultancy services to institutional and professional investors.
Marc was born and still resides in London, is married, and is a father to a daughter and son.
'I am delighted and honoured to be joining the board of the Landscape Institute at this critical and exciting time,' said Marc. 'In the investment industry the drive towards higher environmental, social and governance standards, both in the placement of financial capital and the behaviour of the industry itself, reflects the increased awareness and demand for sustainability among investors and the public.
'As living and working practices change in response, the landscape profession will play a key role in developing and delivering positive solutions to the challenges being faced. This offers the Institute a great opportunity to raise the profile of the profession and introduce its value to future generations.
'Using my experience from the financial services sector – and understanding the benefits of being a member of a professional institute, and the pride in achieving chartered status – I hope to support the LI in delivering its strategic aims including developing its support for current members and encouraging new entrants, while also learning about the profession.'