The LI is delighted to congratulate and welcome our 16 new Technician members (TMLIs) who successfully completed their Experienced Route to Technician assessments earlier this month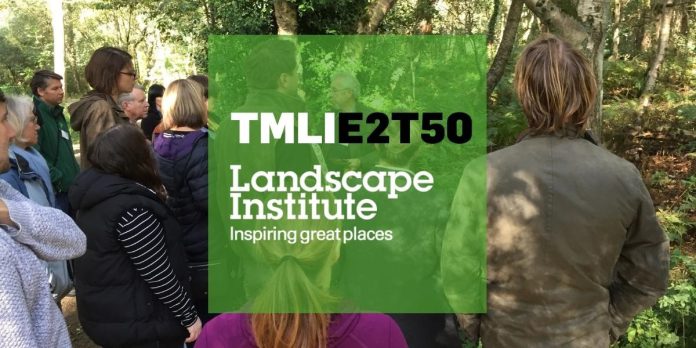 The Landscape Institute (LI) has welcomed its very first cohort of Technician members after 16 out of 18 candidates successfully completed their Technician Member of the Landscape Institute (TMLI) assessments earlier this month.
TMLI is a new member grade for landscape practitioners in specialist and support roles. Either a stepping stone towards Chartership or a professional destination in its own right, TMLI allows us to offer resources, support, and training to a much wider range of professionals.
A warm welcome and huge congratulations to all our new TMLIs:
Joe Ashton
Hannah Bradley
Luke Fay
Orquidea Felgueiras
Brian Fletcher
Daniel Gillham
Crawford Greenfield
Adam Hay
Michael Higgins
Francesca Iribar
Michel Loftus
Clara Martinez De Careaga
Timothy Phillips
Gary Quilter
Craig Wilson
Jack Workman
About the Experienced Route to Technician Membership
The Experienced Route to Technician Membership (E2T) supports experienced professionals from TMLI application to assessment. Our 16 new TMLIs are the first of 50 candidates that we aim to guide towards this new membership grade.
Experienced Route to Technician: Everything you need to know.
The E2T is in addition to the Level 3 Landscape Technician Apprenticeships now underway at Capel Manor College. Both projects are an important part of our wider work to revisit and revise the LI's entry standards, broaden and upskill our membership, and help our profession become as diverse as the communities we serve.
Comment: Nick Harrison and Mayda Henderson
Chief Assessors Nick Harrison and Mayda Henderson were very pleased that the first phase of the E2T pilot programme was a success.
'This was a truly rewarding process, for the assessors as well as the candidates,' said Mayda. 'As a pilot programme, it was important that we got this right. It was a privilege to be able to support these passionate, skilled individuals and welcome them to their new professional home.'
'There was such a diverse range of talent in our first TMLI cohort,' added Nick. 'Arboriculturists, environmental specialists, graphic designers, operations managers, parks managers, scientists, software developers, technicians, technologists, and more, all doing brilliant work that's integral to landscape practice. It's fantastic to welcome these practitioners as LI members, and I look forward to working with the second cohort!'