2020's winners highlight landscape's power to transform the world for the better; retrofitting public green space, reimagining public realm, revitalising high streets, and building resilience and sustainability into our cities and spaces
2020 has been a difficult year. But it hasn't changed the fact that the climate and biodiversity crises are the biggest challenges of our lifetime. And with the importance of public green spaces highlighted by the COVID-19 pandemic, the transformative power of landscape is at the forefront of public thought and policy like never before.
On 26 November 2020, people from around the world tuned in to the Landscape Institute's first ever online Annual Awards ceremony. No stranger to the small screen, presenter Julia Bradbury welcomed attendees: setting the scene for a unique virtual afternoon by discussing the delicate balance between people, place and nature and the crucial need to create habitats in which all flourish.
'As a nation, and globally too, we've realised the value of the outdoors,' said Julia. '…But there's a lot of us out there for the planet to support – so we need to use space effectively and efficiently.'
The 21 winning entries celebrated over the course of the afternoon demonstrated the myriad ways in which landscape does just that.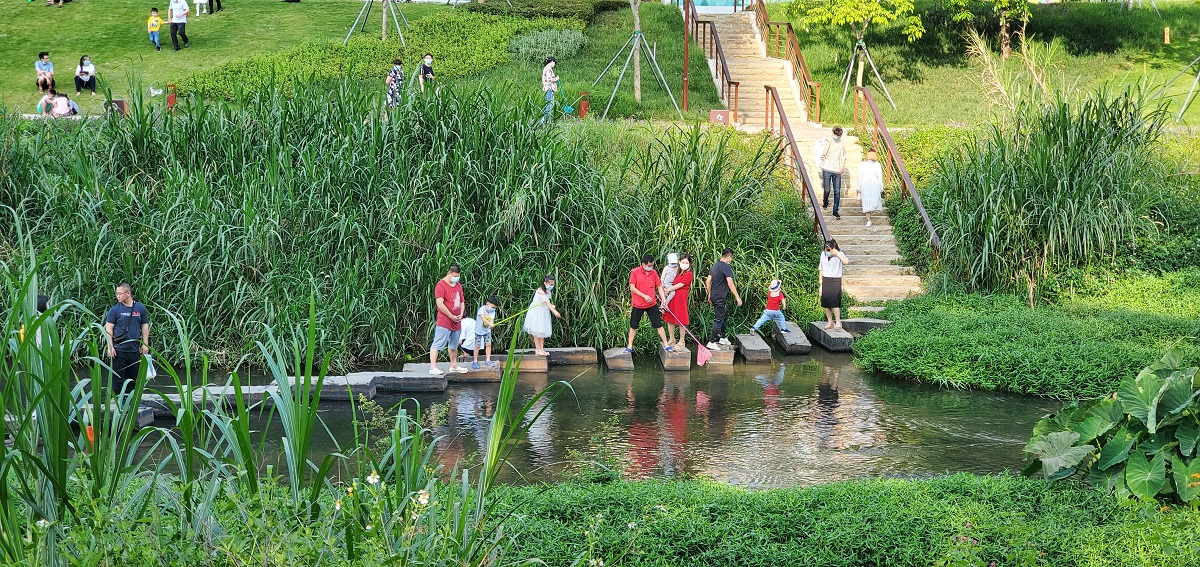 'It's been another record year for Awards entries, all of such an exceptional standard – especially in our new categories,' said LI President Jane Findlay, broadcasting from the National Memorial Arboretum near Lichfield. 'The pandemic has really highlighted the vital role that public space, greenery and nature play in our lives. The judges and I saw projects that retrofit our public green space, reimagine our public realm, transform our high streets, and make our cities more resilient to climate change with proper, in-practice sustainability – all such important tasks.'
'Impactful nature-based solutions'
Broadcasting from Brockwell Park in London, LI Chief Executive Dan Cook also reflected on the important role our parks and green spaces have played this year.
'Before the lockdown, too many saw these spaces as a luxury. As something nice to have, but not essential. But now more than ever, we all realise their importance – for health, nature, and wellbeing.
'I continue to be impressed by the range of finalists and winners coming from all over the world. It's great to see green and blue infrastructure combined to find creative and impactful nature-based solutions to the major challenges of our time. Whether it be climate, biodiversity, health or other social issues, we all need to work to accelerate this movement in the years ahead.'
Acknowledging historic challenges with equity, diversity and inclusion in the landscape sector, Dan also encouraged those involved in delivering great landscapes, parks and places to do more to welcome and champion practitioners from diverse backgrounds. He also reiterated the urgent importance of climate and biodiversity action, as well as the need for the landscape sector to lead a greener recovery from the current pandemic.
'Relevance and purpose'
Matt Haslam, Managing Director at headline sponsor Hardscape, said: 'As Headline sponsor, the team at Hardscape feel even more committed to the benefit our support provides to the landscape profession. This year is special, though, because the work needed to deconstruct an in-person event and deliver it digitally means spending more time focused on the meaning of an Awards ceremony, and taking more time to consider our collective relevance and purpose as we celebrate the winning entries today.
'We too at Hardscape have deconstructed what we do over the last nine months, and are fully committed to providing Landscape Institute members a more diverse range of paving solutions that benefit our world and help us move toward our shared zero carbon ambitions.'
'Bringing nature to the heart of the city'
LI President Jane Findlay went on to announce her choice for the 2020 LI President's Award; a green space in the heart of a city that offers an inspiring example of new, nature-inclusive approaches to public realm design.
HTA's redesign of Cator Park in Kidbrooke Village, London opened to the public last year. The design has returned nature to the city and challenged the perception that urban brownfield development can't provide both social and ecological benefits.
'Cator Park stands out for me as an inspiring example of bringing nature to the heart of a city for people to enjoy,' Jane continued.
'The park was originally a traditional green space in a residential development, all mown grass and shrub beds. But what impressed me was the foresight of the client, Berkeley Homes, to return to the project and retrofit it in line with their "Nine Concepts" for biodiversity.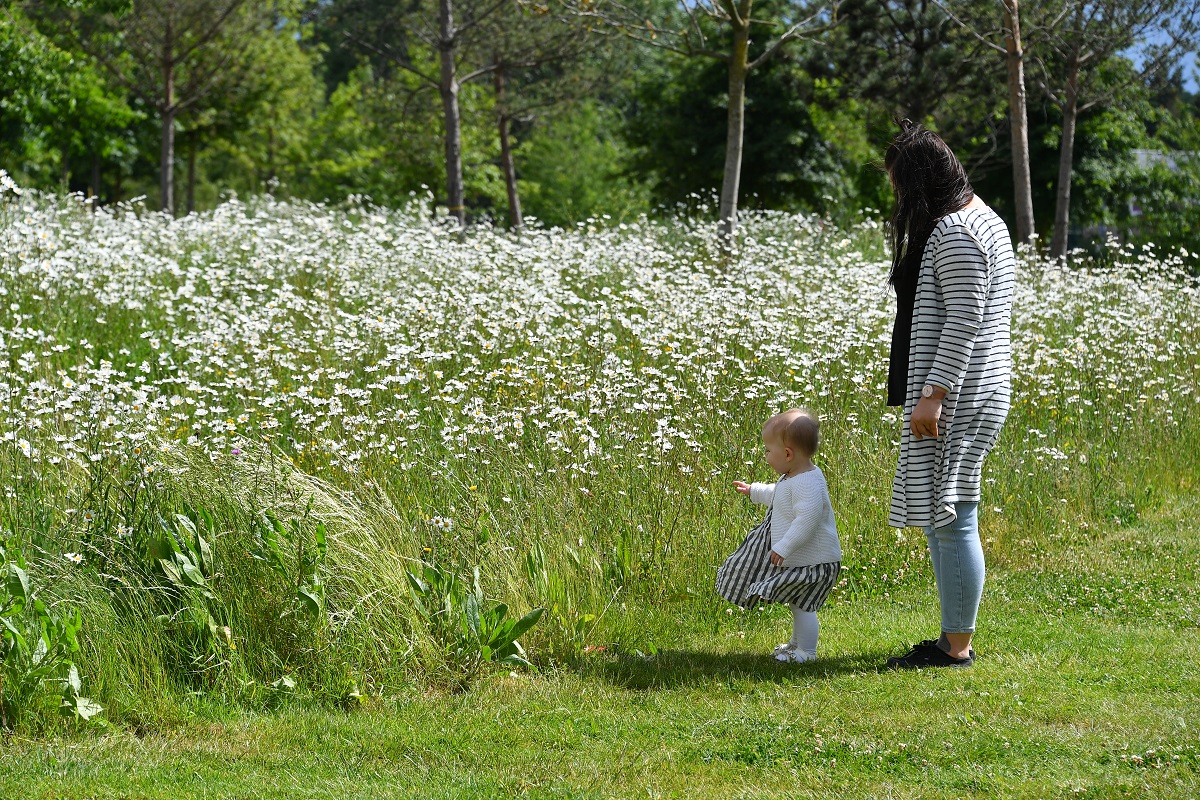 'Now the park is a beautiful and biodiverse space. And its transformation has achieved a staggering 161% biodiversity net gain!
'By putting nature first, the project delivers on so many levels that are relevant today. Cator Park has brought nature close to families, with spaces for everyone to enjoy, and enhancements to key areas to create more natural play experiences.'
Restoration and recovery: the winners in full
Appropriately for a pandemic year, winning projects emphasised recovery in all its forms – from COVID response schemes to hospital gardens; ecological restoration to urban renewal.