Find out what motions we're putting to members at this year's AGM on 7 November 2019, plus some commonly asked questions about the new proposed Technician grade of LI membership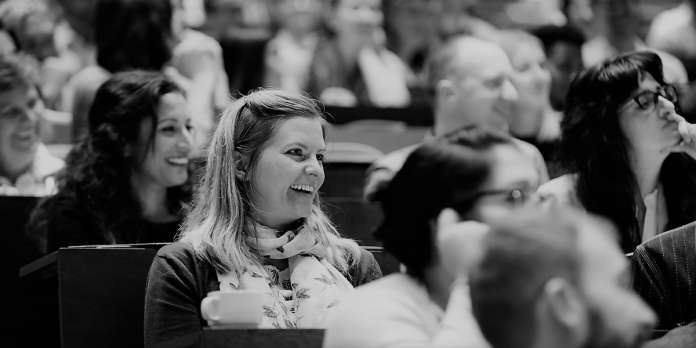 The Landscape Institute (LI) will hold its next annual general meeting at 4.30pm on Thursday 7 November 2019 in Leicester City Hall.
Formal notice of the AGM went to eligible members earlier this month, alongside a link to the online voting site, where members can record their vote or appoint a proxy in advance of the meeting. (The AGM notice and related documents are available in the My.LI members' area.)
It's crucial that each of our members has a voice in how their Institute is run. Even if you can't attend the AGM in person, we hope that our use of an online voting system will give you the opportunity to have your say.
About the motions
The LI continues to modernise, broaden its membership and recognise changes to the way we work. We aim to be agile, flexible and inclusive; committed to growing and reflecting the diversity of professional roles now existing in the sector.
Your vote in the AGM is your chance to directly influence the work of your professional body. Find out more below about each of the 3 motions we are asking members to vote on this year.
1. Change of membership grade name from Licentiate to Associate
The LI has committed to growing and broadening our membership to reflect the diversity of professional roles now existing in the sector. Members have expressed dissatisfaction with the name 'Licentiate' and requested that we consider alternatives. We propose changing the name of the 'Licentiate' grade of LI membership to 'Associate'.
Research found that most professional bodies use the term 'Associate' for their equivalent membership grade. In November 2018, the LI consulted members on the proposed change; the results indicated a high level of support.
2. Introduction of a new Technician grade of membership
The LI is committed to promoting inclusion and addressing the current skills shortage in the landscape sector. We have supported a landscape employer trailblazer group in the creation of two apprenticeship standards: Landscape Technician (Level 3) and Chartered Landscape Professional (Level 7).
To support this, the LI proposes introducing a new 'Technician' grade of LI membership. As an assessed grade based on knowledge, competence and commitment to professionalism, the proposed Technician membership grade will act as an end-point assessment for the new Level 3 Landscape Technician apprenticeship.
LI research has found a need within the profession for this grade of membership. Furthermore, several practitioners already operating at this level have a real need for professional body support. A member-wide survey run in November 2018 indicated a high level of support for a new Technician grade of membership.
3. Amendment of By-Law 27
To streamline our processes and align them with current best practice, we propose amending Landscape Institute By-Law 27.
This by-law requires an AGM for any amendments to the LI Regulations. We believe that removing this requirement will allow more agility and responsiveness in amending administrative provisions.
Regulations for professional bodies tend to be more administrative in nature. By-laws, meanwhile, contain more significant provisions. At present, the same process exists at the LI for amending both our regulations and by-laws, and so there is no benefit or reason for having two separate documents. (At similar professional bodies, changes to regulations are subject only to Board approval.)
Privy Council has informally agreed in principle with the proposed amendment.
The new Landscape Technician membership grade: Your questions answered
How would someone progress their career after attaining Technician grade?
Technicians have the option to follow different career paths. They can:
remain Technicians throughout their career;
undertake a degree-level study to become a licentiate/associate member, then optionally complete the Pathway to Chartership to achieve chartered status;
undertake the Level 7 apprenticeship over the indicative timeframe of five years to gain chartered status (this route would mean the candidate had been in practice for seven years, achieved a Master's level qualification and successfully passed the Pathway requirements to become chartered); or
undertake the Experienced Practitioner route to chartered status
The new membership grade will afford similar privileges as for licentiate/associate members. Should they not be equivalent to student members?
Student members do not undertake a formal assessment to gain entry to the Institute. Due to technician being an assessed grade of membership, we recommend that they achieve corporate membership upon admission.
The LI will assess new technician members against our new entry standards, or via an end point assessment for completion of the apprenticeship. This will mean that the candidate:
has been in practice for a minimum of two years;
achieved an academic standing; and
successfully demonstrated the right knowledge, skills and behaviours (competencies) to pass the assessment at the required level.
Why will technician members receive post-nominal letters (TMLI) while there is nothing for licentiate/associate members?
As Technician Member of the Landscape Institute (TMLI) is an assessed grade of membership, it is necessary to award post-nominal letters to recognise the successful completion of assessment.