University of Pennsylvania School of Design publishes its latest inter-disciplinary journal.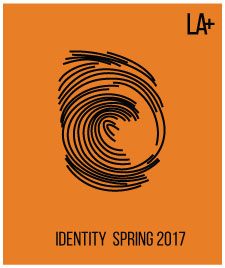 The latest issue of LA+, the Interdisciplinary Journal of Landscape Architecture from University of Pennsylvania School of Design, takes identity as its topic.
It is devoted to critically exploring the nexus between place and identity with contributions from disciplines as varied as landscape architecture, architecture, philosophy, literature, ethics, marketing, anthropology, history, politics, and visual arts.
In addition to discussing projects from around the globe, the journal also includes interviews with landscape architect Martin Rein-Cano from Berlin's Topotek1 and with British/Australian author and public artist Paul Carter. The featured artist for this issue is Singaporean-based interdisciplinary artist Robert Zhao Renhui.
Find out more here.