Audience at Leeds Beckett learnt about outreach, green forests and eating your environment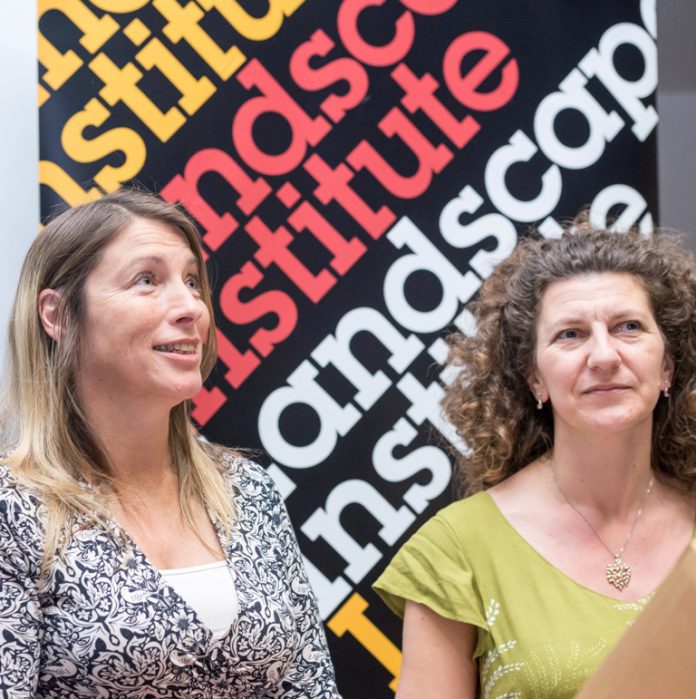 An inspiring Jellicoe lecture took place this year, on Wednesday 19 October at Leeds Beckett University, with more than 250 attendees hearing from leading educationalists and community activists on innovative approaches to engaging communities with the landscape. The lecture also drew on the tercentenary of the birth of Capability Brown to discuss new ways of involving communities.
The audience first heard from educationalists Sara Main and Rachel Parkin who work with disadvantaged groups that would not otherwise access the beautiful setting of Chatsworth House. The Chatsworth House project is reaching out to deprived communities and refugees to encourage them to explore the landscapes of Capability Brown as part of the Capability Brown Festival. Sara and Rachel spoke of how Inner city Sheffield communities often felt that Chatsworth was 'not for them' and felt alienated from the landscape. The project sought to engage the different communities in Chatsworth through gardening, outdoor play and visits.
Urban green forests
Leeds Beckett's Professor Alan Simson then made the case for urban green forests to form an integral part of city planning and development. He spoke about his new research on engaging people with urban forestry, of how humans have a long, deep cultural relationship with trees. He highlighted many of his projects, such as Green Streets in Yorkshire, which have engaged the community, in particular the south Asian community, to improve their environment. Alan spoke of his European work such as a project in Kosovo which planted 10,000 trees. In a deeply divided society with opposing communities, they could agree on one thing – trees. Alan also spoke of his northern forest concept that could give the government's Northern Powerhouse project a unique vision.
If you eat, you're in
Finally, Pam Warhurst, founder of Incredible Edible in Todmorden, finished the evening with a passionate and inspiring speech on the promotion of urban agriculture. Pam outlined how to involve people to enjoy and learn from landscape through grass roots action. Her mantra to engage local people and to make projects relevant was 'If you eat, you're in'. Food is a common and shared love for all communities and she called on the audience to believe in the power of small actions.
Incredible Edible has been going since 2008 and has now inspired offshoots in Bristol and London. Through food everyone has a connection and Pam finished the evening with a clarion call for people to realise they can take over public spaces and plant food to share. There should not be barriers to communities creating their own 'Pollination St'.
Audio and PowerPoint coverage of the Jellicoe Lecture and the AGM which preceded it can be viewed here.