Birmingham-based landscape architect and practice head Jane Findlay CMLI has taken the reins as President of the Landscape Institute, with a clear, future-focused agenda for the next two years.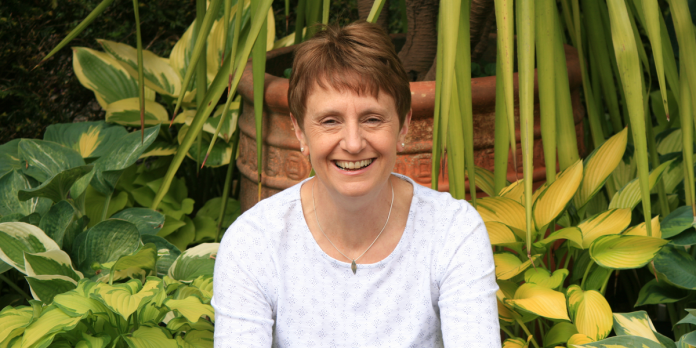 'Now is the time for landscape professionals to step up and reimagine the urban habitat.'
Birmingham-based landscape architect and practice head Jane Findlay CMLI became the new President of the Landscape Institute on 1 July 2020. Jane will serve in the role for the next two years. She takes over from Adam White FLI, who will serve a final year on the Board of Trustees as the Immediate Past President.
Whether urban, suburban or rural, today's construction challenges are complex: flood alleviation, carbon reduction, rising populations, tensions between public and private modes of transport, the juxtaposition of community and commerce, and, of course, economic viability. New LI President Jane Findlay believes that finding solutions to these challenges is the domain of the modern landscape professional.
'More than ever we, as designers, planners and managers of towns and cities, have to face the tension between creating dense and efficient places for people to live in, seen as essential to improving environmental sustainability, against the separating out of populations – which is one of the key tools being used to combat the current COVID-19 pandemic', Jane said.
'Now is the time for landscape professionals to step up and reimagine the urban habitat. The pursuit of balance between people, place and nature will gain even greater significance as our populations continue to grow. This will be felt most keenly in our cities.
'Together we face challenges of stressed infrastructure, pollution, a changing climate, and our evolving healthcare needs: an ageing population, obesity and other physical and mental health issues. Technology will create opportunities that we cannot even conceive of today.
'Designing healthy places for people. It's not just an idea… it's an achievable reality.'
'Growing evidence of the health benefits derived from access to quality green spaces will see greener architecture as the norm in a biophilic landscape, responding to our need to feel connected with each other and with nature. Natural air conditioning, the green oasis, sustainable transport corridors; it is now essential that we make space for nature in our towns and cities. One of my professional principles is designing healthy places for people. It's not just a nice idea. It's an achievable reality.
'There has never been a time when our expertise and creativity will be as highly valued. As the climate change movement becomes mainstream and sustainability is right at the top of the agenda, and as we all struggle to adapt our towns and cities (such as our work through the High Streets Task Force) to the COVID-19 crisis, we must grasp this opportunity and make a difference.'
A future-focused agenda
Jane campaigned for LI President during 2019 on a platform with a very clear, future-focused agenda. Jane wants to see professionals across the built environment strike a better balance between people, place and nature like the landscape profession always seeks to do.
She intends to work to address key challenges facing the landscape sector, with a strong commitment to promoting the value created by the landscape profession to other professions and the wider world. Her agenda includes:
Improving the relevance of the profession

Promoting diversity and inclusion in the profession

Helping develop digital skills for future success

Encouraging the next generation to #chooselandscape

Supporting small businesses better

Building a strong and supportive LI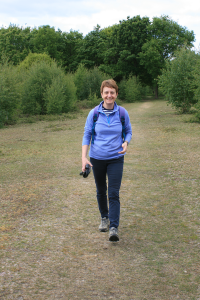 Outgoing President Adam White said, 'I'd like to thank Jane for her support as President Elect over the past 12 months. It has been great getting to know her. Encouraging the next generation to choose landscape is essential for the future of the profession, and I'm delighted one of Jane's priorities is the #ChooseLandscape campaign.
'I do hope the "new normal" will allow her to travel and meet the membership. This was a real highlight for me during my first year as President. I'd like to wish Jane the very best of luck and look forward to supporting her as the Immediate Past President.'
Chief Executive Dan Cook said, 'It's great to have another new President with experience as a successful employer. Being only our fifth ever female President, it is pleasing to see Jane willing to pick up the mantle on diversity and inclusion. We have more to do to tackle racism and injustice to move us forward as an Institute, profession, and sector.
'With our work on future of high streets in a post-COVID environment, Jane's experience designing healthier places will be invaluable in leading the landscape profession out of a lockdown environment.'
About our new LI President
Prior to her election, Jane was active on our Apprenticeship Trailblazer employers group. Professionally, Jane has a real strength in designing for healthy landscapes, a topic that has been pivotal during the past six months as our Institute and profession deals with the challenges of a global pandemic.
Her career highlights include:
Education Leeds Beckett University (Leeds Polytechnic) undergraduate and postgraduate
Merseyside County Council – year out
Percy Thomas Partnership and PTP Landscape – landscape architect to director in 1995
Fira – In 1997 PTP Landscape amicably separated from PTP to become Fira under the guidance of founding directors Jane Findlay and Sue Radley
You can meet Jane in her welcome webinar as President, and hear her vision for inspiring our sector to step up and reimagine the urban habitat.
Book now for the next LI Webinar: Meet the President (Tuesday 14 June, 11.00am)
Read more about Jane in the latest edition of the LI Journal
Thanks to outgoing President Adam White PPLI FLI
Jane thanked Adam during our Presidential handover event on 30 June for his service and dedication as President of the Landscape Institute.
Jane praised Adam as a fantastic ambassador for our profession, who has made the LI the most visible it has been to members. Adam has worked tirelessly to engage with members and to collaborate by building important relationships with influencers in associated industries and professions. Jane also praised Adam's engagement with younger members of our profession, to enthuse them and encourage them to participate in the landscape community.
In his time as President, Adam has been witness to some monumental changes in the world we live in, including the climate crisis and biodiversity emergency and the COVID-19 pandemic.
Major highlights from Adam's presidency include:
Dan Cook paid further tribute to Adam on behalf of the whole LI team, complimenting his work on improving our Awards, his active use of social media, and his advocation for building and broadening the profession.
Adam also lifted the LI's profile internationally, engaging regularly with landscape issues and organisations on a global stage and, in our 90th anniversary year, taking a leading role alongside his business partner Andree Davies, working with the Duchess of Cambridge to create the Back to Nature Garden.