Five schemes have been selected for the competition to find the most groundbreaking project in England and Germany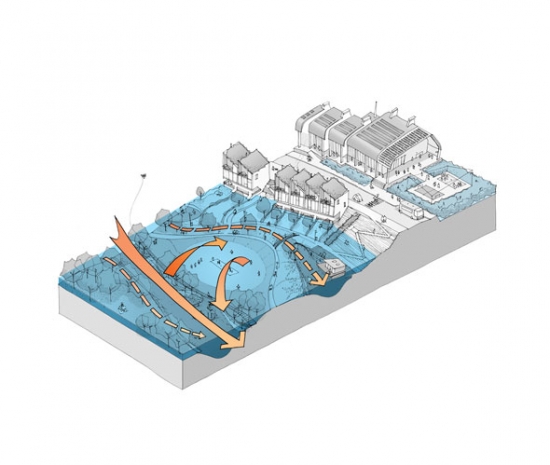 The International Urban Landscape Awards 2009 takes place in Frankfurt on Tuesday 26 January 2010, with the winning project receiving a €50,000 prize.
This year's competition recognises urban design solutions for the challenges posed by dynamic population changes and shifting economies, as well as concepts for social and economic integration.
The shortlist of five includes three English firms and two German.
The Life Project, submitted by Baca Architects, looks to tackle the risk of flooding in Hackbridge, Peterborough and Littlehampton through the built environment.
Lea River Park, proposed by Design for London, will form the southern end of a green corridor of open space, extending from the River Thames in the south to Hertfordshire in the north.
West Oxford Commons, submitted by David Hammond Associates, will implement renewable energy projects and promote sustainability in the community.
The German entries include West 8's Neues Wohmen, which looks to create a low-carbon neighbourhood in Hamburg, and Latz + Partner's Havenwelten Old/New Harbour project in Bremerhaven, which will regenerate the old harbour and create a host of new urban spaces.
Commenting on the five shortlisted projects, Dr Frank Poerschke, Chairman of Eurohypo AG, said: "The quality and diverse range of applications shows how seriously organisations are taking issues such as sustainability and low-carbon development. We would like to congratulate the shortlisted projects, all of which have demonstrated solutions to some of the most pressing environmental challenges we currently face".