An influential author and designer, and regarded as the 'natural landscape architect', Michael created projects that were 'in harmony with nature'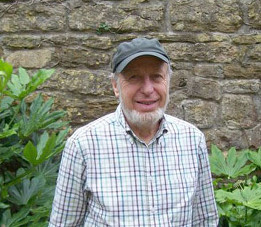 Michael Littlewood
Landscape Architect
29 August 1933 – 9 November 2020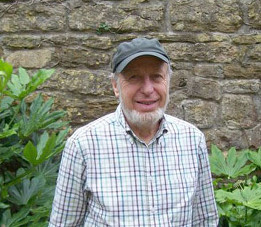 Michael Littlewood died on Monday 9 November aged 87 after a lifetime of designing gardens and landscapes in Britain and around the world. He was regarded as the 'natural landscape architect', creating projects that were 'in harmony with nature'. His designs incorporated his specialisms of eco-building, bio-engineering, renewable energy systems, water harvesting, waste treatments, organic food production, wildlife, and nature conservation.
Natural swimming pools were a particular passion in his later career and Michael is credited with introducing them to the UK in 2001.
He enjoyed sharing his knowledge and expertise through his many books, articles, charts, posters, and calendars. He was the author of several publications of Landscape Detailing books, which many universities and colleges still use today.
He also published several brochures on organic gardening, covering his concepts of the Forest Village, Forest Farm, Forest School and Forest Home/Garden to promote sustainable self-sufficiency. His extensive teaching experience helped many pupils at Merrist Wood, Pershore, and Writtle College. He was proud of his students and would go out of his way to help those who wanted to further their careers.
His influence and legacy in design is far-reaching and will be long-lived.