Plans to plant more than four million trees by the HS2 high-speed rail line have been criticised by a leading conservationist as being unrealistic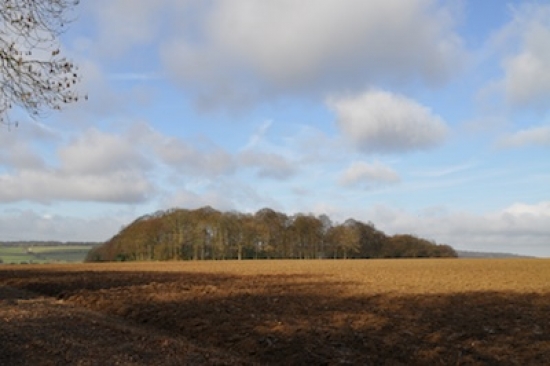 Steve Rodrick, chief officer of the Chilterns Conservation Board, fears that the four million figure 'has been plucked out of thin air' given the apparent lack of any sort of landscape plan for the multi-billion pound construction project.
'We always welcome the planting of the right trees, in the right place for the right reasons,' says Rodrick, 'and hope they're not going to plant trees immediately beside the line, where low-growing shrubs would be far better suited, as they won't want to have leaves on the line.'
The figure of four million sounds huge, Rodrick says, but no more than 10% of the seedlings planted can be expected to be thriving as trees in 50 years' time, even assuming a good and continuing programme of maintenance. And there are valid reasons for concern on this front, he insists, when one considers the 'derelict' state of trees alongside HS1.
According to a spokesman, the DfT is now in the early stages of drawing up a landscape plan for HS2. Ministers are keen, he says, to ensure that new planting alongside HS2 is carefully planned and uses native species sourced from British tree nurseries to create new habitats for wildlife and flora 'that match the character of the local area – and offset some of the carbon impacts from construction'.
The DfT will also be looking at options for 'fast tracking' the planting to the beginning of the construction stage, 'therefore maximising the landscape and wildlife benefits, as well as providing more effective screening for the line once the main engineering works have been completed'.
The department's tree planting plans for HS2 have attracted criticism recently from several environmental groups, as well as Conservative MP and former Welsh Secretary Cheryl Gillan, who told The Telegraph newspaper that it was a ploy to make people feel 'warm and cuddly' about the controversial project.
Gillan, whose Buckinghamshire constituency lies on the proposed route, described the planting scheme as 'a crude bit of public relations,' and 'a fairly shallow announcement'.
Transport minister Simon Burns says that HS2 'will deliver jobs, bring people closer together and transform the fortunes of our towns and cities', and that 'by pledging to double the number of trees to be planted along the route [to four million], we are creating a legacy which will benefit generations to come'.
According to The Woodland Trust, the new high-speed line will damage or destroy 21 ancient woods, woodland supporting a rich variety of rare and endangered species. Once destroyed, the centuries-old soils and unique mix of species cannot be recreated by planting new trees, says chief executive Sue Holden.
The fragmentation of habitats is also a huge concern, she adds. 'Noise and vibration associated with high speed rail has shown consistently in studies to have a huge negative impact on wildlife, so for example, slicing a small corner off a wood, such as that of Halse Copse in Northamptonshire, will impact on the wildlife in the rest of the wood affecting its ecological integrity and sustainability.'
Although planting new trees is essential, Holden adds, 'and we would expect it to be in line with the Lawton principles on habitat networks and landscape scale impact already enshrined in the Government's Natural Environment White Paper, it is also essential to understand that planting trees in no way compensates for the loss of ancient woodland which, by its very nature is irreplaceable'.
Steve Rodrick agrees: 'There's no way of replacing ancient woodland – simple off-setting just doesn't work.'