'Making Better Places' report considers impact of autonomous vehicles on how we design our streets, motorways and town centres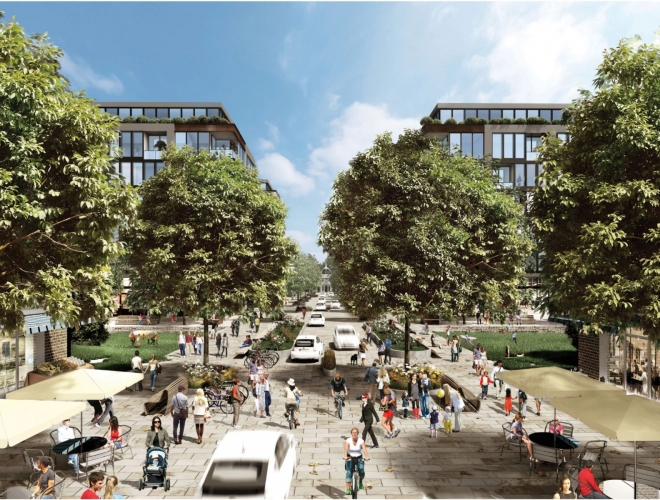 Farrells and WSP | Parsons Brinckerhoff have co-produced a report into the potential impact of autonomous vehicles (AVs) or driverless cars on the urban public realm.
Using leading-edge research into AVs technology and usage, the report considers how five typical place types might look in an AVs world. It examines the pros and cons for city centres, suburban spaces, motorways and rural areas, as well as asking how autonomous vehicles might shape the design of future urban forms.
The report, entitled 'Making Better Places: Autonomous vehicles and future opportunities', argues that "driverless and autonomous vehicles are coming and they will be transformational. With the right planning, they offer the potential for a better quality of life, economic growth, improved health and broader social connections, by offering convenient and affordable mobility to all of us, regardless of where we live, our age or ability to drive."
Some of the potential impacts highlighted are:
safer roads
less-cluttered streets
reduced need for parking
enhanced pedestrian spaces
increased motorway capacity
allowing road width reduction
improved access to rural centres
Read the report on the potential impact of autonomous vehicles.