Main beneficiaries will be Bath, London, Sheffield and Ayrshire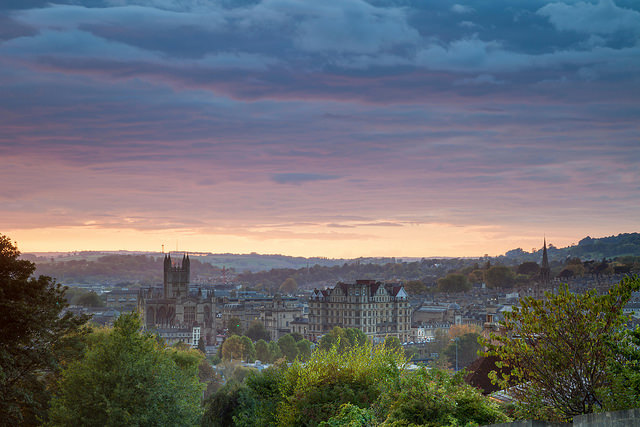 The Heritage Lottery Fund has announced a funding package to repair, protect and open up the landscapes bordering four of the UK's biggest cities. People living in Sheffield, Glasgow, London and Bath will benefit thanks to the £25 million funding package, announced today.
A further eight areas will receive funding, including some of the most remote places in the UK, among them Snowdonia and the North York Moors National Parks.
The four city-based projects are:
the landscape surrounding Sheffield, which provides clean air and water, supports wildlife, helps reduce flooding and improves people's health and wellbeing. A £2.8 million scheme run by the Sheffield and Rotherham Wildlife Trust will include managing and improving woodland and grassland wildlife habitats, and supporting species including the white-clawed crayfish, breeding waders and barn owls.
the Garnock Valley in Ayrshire, which has some of the highest levels of deprivation in Scotland. The industrialised but important landscape includes the Muirshiels uplands, the industrial centre of Irvine Bay and dune and mudflat habitats – home to wintering migratory birds and insect biodiversity. Remnants of heavy industry sit alongside significant natural heritage such as the Ardeer peninsula. A £1.5 million grant will help conserve habitats, improve access and tell the fascinating social history of the landscape.
Colne Valley, the last open countryside before entering west London, stretching along the River Colne from Rickmansworth to Staines and South Bucks to Hillingdon. Straddling five counties and with three million people living within 10 miles, its beauty is largely hidden. A £1.7 million scheme will bring the landscape back from the brink of irreversible decline and will include river enhancements, sustainable management of wetlands and grasslands and better access via paths and bridleways.
support for £1.8m funding to reconnect people with the surrounding landscape of Bath, including improved grass and woodlands, new outdoor learning centres, better access, an oral history project and training for hundreds of volunteers. Although Jane Austen was known to enjoy walking in the hills around Bath, currently the landscape is not visited or used for outdoor activity by a significant proportion of residents.