Friends of the Landscape Library and Archive at Reading (FOLAR) will celebrate pioneering women in landscape at a free event in Kingston this October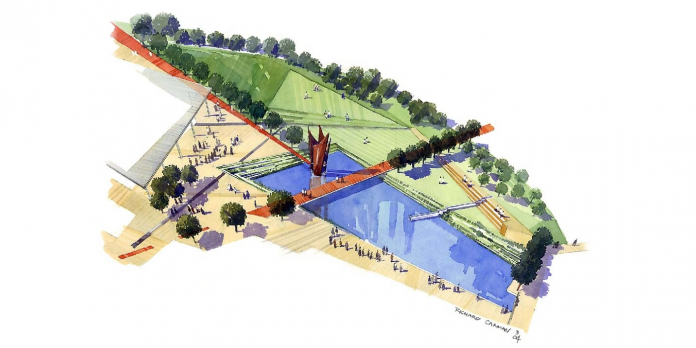 On 16 October 2019, FOLAR will introduce a number of 20-minute presentations on landscape's pioneering female practitioners, from Brenda Colvin to Diana Bell.
The free event will take place at Kingston University's Department of Architecture and Landscape, Knight's Park Campus, from 5.00 to 8.00pm.
Many will have seen Susan Jellicoe's photos in old landscape journals, or in her and Geoffrey Jellicoe's Landscape of Man. Susan took photos wherever she and Geoffrey travelled. We now have an opportunity to hear about some research into Susan's photographic collection and what it tells us about her and her times.
We will also hear about Brenda Colvin, the phenomenal range of projects she tackled, and where she found her legendary drive and self-belief.
Today, we have many pioneering women in landscape. We will hear from Diana Armstrong Bell herself about her philosophy and ethos and some of the groundbreaking work she has done.
Delegates will also hear from Robert Holden CMLI, who has researched extensively into the representation of women in UK practice. Landscape appears, at entry level, to offer equality of opportunity to female practitioners, but Robert will demonstrate that we have a lot more pioneering to do to be truly equal.
Related: The Future State of Landscape – Addressing diversity challenges
Chaired by Karen Fitzsimon, this event will be the first of a two-part series on women in landscape. Refreshments will also be available.
---
Also from FOLAR

Jellicoe, the Subconscious, Serpents and Postmodern Landscape Design
A free lunchtime talk by Tom Turner, organised in partnership with FOLAR as part of the Museum of English Rural Life (MERL) seminar series Farm Animals
Tuesday 8 October, 12.00pm
MERL
Booking recommended; more information at merl.reading.ac.uk.