LDA's habitat restoration project wins two RTPI awards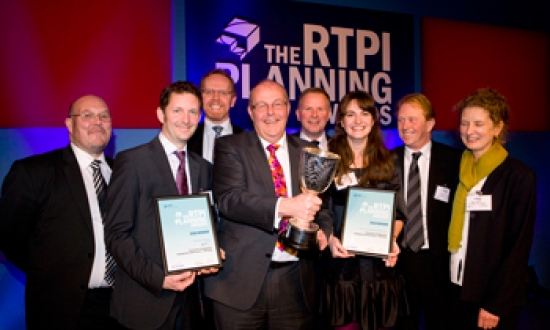 A scheme to create 3,000 hectares of wildlife habitat in east England has won two RTPI awards.
The Great Fen Project will see what is mostly arable land transformed into a publicly accessible wetland, connecting two existing nature reserves.
It stretches between Huntingdon and Peterborough and could help reduce carbon emissions in the area by reducing oxidization of peat, as well as providing new flood protection.
The masterplan, led by LDA Design, received the National RTPI Award in the Rural Areas and Natural Environment Category, and the overall accolade the RTPI Silver Jubilee Cup for 2010.
The scheme was commissioned by Huntingdonshire District Council and The Wildlife Trust for Bedfordshire, Cambridgeshire, Northamptonshire and Peterborough.
Professor Robert Tregay, senior partner, LDA Design said: "We are delighted this masterplan has been acclaimed by the RTPI.  A strong working relationship between the [Great Fen] Project Partners and our multi-disciplinary team created this visionary scheme.
"The Great Fen will be a new cultural wetland landscape on a grand scale – indeed, large parts have already been implemented."
Malcolm Sharp, director of Environmental and Community Services at Huntingdonshire District Council said: "This masterplan is a hugely significant milestone in our long term plan to sensitively combine nature conservation alongside improvements for tourism, education, economy and quality of life for local communities."