New guidance 'opens the door to landscape architects at all levels'.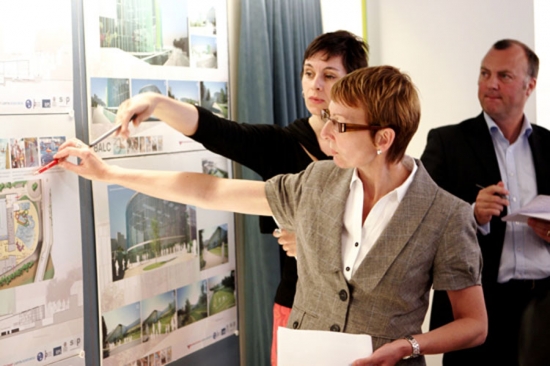 The LI, RIBA, RTPI and CABE have joined forces to review and update the popular 2006 guidance 'How to do Design Review'. The new guidance, called 'Design Review – Principles and Practice', has just been published.
Design review provides an independent expert appraisal of, and advice on, new development schemes. Its purpose is to improve the quality of the built environment including the design of streets and spaces.
The knowledge and experience gained at national and regional level has now been used to help inform and guide design review at local level, where coverage is currently patchy and effectiveness more variable.
Speaking at the launch of the guidance, Margaret Hodge, minister for culture said that design review is a tried and tested and timely way of promoting good design. She added: "It is a cost effective way to improve the quality of buildings and places. We want to see every local authority able to use design review to help create world class places."
Landscape architects are already active participants on national and regional panels, but far less so at local level.
Traditionally, local panels have often been set up as architects' panels, but it is now recognised that local panels also need to be inclusive, encompassing a broader spectrum of professional design skills.
"This new guidance opens the door to landscape architects at all levels – it is an unparalleled CPD opportunity," said Neil Williamson, president of the Landscape Institute. "You can influence development decisions in your area, your voice will be heard on matters of design on an equal footing alongside architects and others, you will expand your networks. It does mean putting in some of your own time, but you'll reap more than you sow.'
He added: "The Landscape Institute has created an opportunity for landscape architects to extend their own influence and that of the landscape profession – whether or not it happens is in your hands."
To download a copy of 'Design Review – Principles and Practice', click here.