The Natural History Museum has launched a design competition 'to find an inspired team to redesign and re-imagine' the museum's grounds.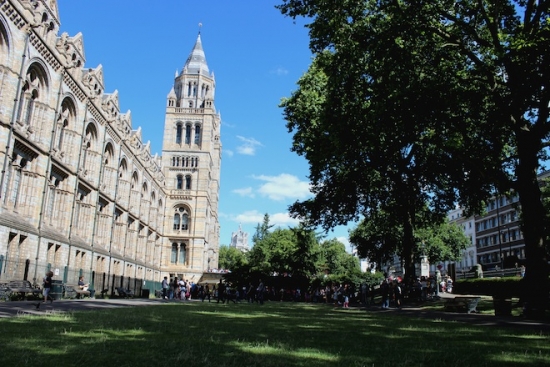 The major project will aim to create 'an innovative exterior setting that matches the architectural excellence of the iconic 19th century site, while ensuring that the museum grounds are easily accessible to all visitors'.
Attracting more than five million visitors annually, the Natural History Museum is one of the UK's top visitor attractions. It is known worldwide for its leading scientific research, and houses more than 70 million specimens from around the world.
The museum's grade one-listed Waterhouse building is admired worldwide as a model of the Victorians' passion for celebrating and classifying the natural world.
The recent transformation of the Exhibition Road Cultural Quarter has provided further impetus to promote a renewal of the Museum's own civic realm.
The competition was devised and is being managed by specialist competition organiser Malcolm Reading Consultants, in association with Deloitte, which is project manager for the redevelopment.
'The grounds surrounding the building make an important contribution to how people experience the museum,' says the museum's director Dr Michael Dixon. 'This competition offers the very best of the architectural industry the opportunity to set the museum in a modern context, so it continues to be one of the UK's most recognised and admired destinations.'
The competition is aimed at the brightest talent, internationally, says architect and organiser Malcolm Reading, 'in particular active collaborations between architects and landscape designers'.
A website provides full details of how to respond to the two-stage competition.  The deadline for expressions of interest is 28 October.
A shortlist for the second stage will be announced in mid to late November and the winning team is expected to be announced in February 2014, following a public exhibition of the entries.