The government is consulting on proposals for biodiversity net gain in England – an exciting step forward in making greener places, and a huge opportunity for landscape professionals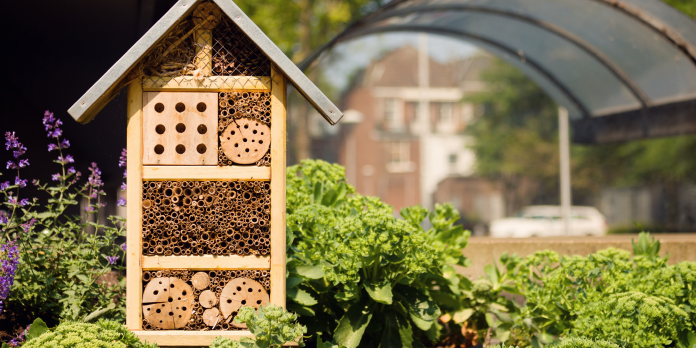 Until Sunday 10 February, the UK Government is consulting on proposals for 'biodiversity net gain' in England. This means requiring places to be more biodiverse following development than they were before.
It's an exciting step forward in making greener places, and could represent a huge opportunity for landscape professionals.
Help inform the LI's response
We want to know what our members think. A brief summary of the proposals is below. Please send any thoughts, questions, or examples to policy@landscapeinstitute.org before January 28.
What is biodiversity net gain?
'Net Gain' means requiring places to be the same – or ideally better – after development than before. It aims to directly address the way in which development decisions – such as where to build, or how to design new schemes – often fail to take the natural environment into account.
Net gain can be applied in theory to any part of nature. Because biodiversity underpins so many other natural processes, the government has started here; the theory being that a highly biodiverse place is also likely to be a place with good water and air quality, a low carbon footprint, access to green space and so on.
To measure biodiversity 'net gain', you need a way of measuring how biodiverse a place is in the first place. This is done using the 'Defra Metric': the government's methodology for calculating how biodiverse a piece of land is. Rather than measuring species themselves, the Metric uses habitats as a proxy, producing a number of 'biodiversity units'. This is usually undertaken by an ecologist, contracted by the developer.
What is the government proposing?
Biodiversity net gain is already part of some developers' work, and some local authorities (e.g. Warwickshire) already require it. Defra is proposing to make it mandatory across England.
It would cover all development within scope of the Town and Country Planning Act. In other words, permitted development, nationally significant infrastructure and marine planning are not included. There could be a simplified scheme for smaller or less valuable sites or brownfield areas.
Having undertaken a biodiversity assessment using the Defra Metric, developers would be required to submit planning applications that increase biodiversity on-site as part of the proposed design. If this isn't possible, the developer should provide 'compensatory' habitat creation in the local areas. If neither option is possible, the developer would be required to pay an offsetting tariff (between £9,000 and £15,000 per biodiversity unit) to provide funds towards a national habitat creation programme.
The consultation aims to ensure that any proposed legislation makes practical sense and doesn't slow down development. There are also other decisions to be made: for instance, whether the offsetting tariff will be spent locally by LPAs, or nationally by Natural England.
Importantly, to ensure that it's not just net gain 'on paper', Defra is proposing methods to ensure the long-term maintenance of any green spaces created. Conservation covenants are suggested to protect any habitat enhancements.
What does this mean for landscape professionals?
This is a potentially very positive change. This policy should require developers to bring forward greener schemes, and therefore for landscape architects and designers to play a greater role in development.
Requirements for long-term maintenance of green spaces (particularly of any larger habitats created through the tariff) will require landscape management skills. For those landscape professionals that undertake other environmental assessment work like natural capital accounting, this should provide an opportunity to bring everything together.
This is only the first step. Biodiverse places are generally greener places, but Defra also hopes to introduce wider net gain measures – for natural assets such as air quality or recreation space – which will encourage a more holistic approach to environmental design, and which landscape professionals are well positioned to deliver.
Of course, there are risks too. Beginning with biodiversity has the potential to distort the types of landscape designs that are favoured by developers, and might limit the creative freedom of landscape architects. If the only landscape priority is meeting biodiversity targets, it might before more difficult to design for outcomes like human health.
There could also be a risk that the role of landscape professionals will be overlooked altogether, in favour of out-of-the-box approaches to biodiversity that are not locally appropriate.
The main risk, however, is the one that will be most concerning developers (and others within government, including MHCLG) – that these proposals will make new development less viable, and slow down the planning approvals process. Defra has aimed to ensure that will not be the case, and it is unlikely that these proposals will go ahead if it does.
Have you previously used the Defra Metric, or designed for biodiversity outcomes?  Do you have views on how these proposals could work?  Let us know your experience at policy@landscapeinstitute.org.