In the second of our series looking at how bad design concepts can get projects off to a false start, Tim Waterman explores the 'Slippery Abstraction'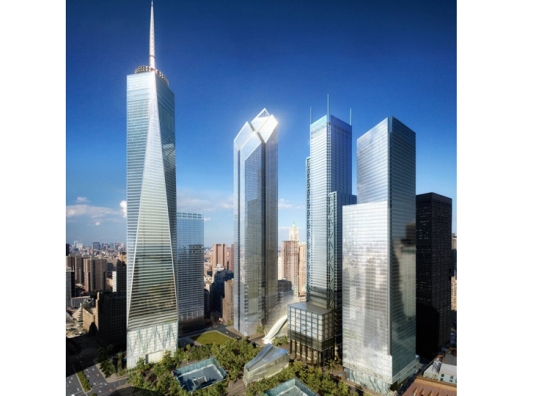 Many a landscape student's bête noire is the concept – the 'big idea' that drives the design. Ultimately, any site's big idea is its context and how that fits with its possible programme. Many design concepts actually prevent landscapes from functioning, and this series of short articles looks at a few of the ways projects can get off to false starts or come to bad ends.
Bad Concept No. 2 – All Soaped Up
Sometimes the conceptual weakness in a design originates in the brief issued by the client, often when the goal is a "Garden of Something-or-other". This could be 'fellowship' perhaps, or 'remembrance', or 'earthly delights'. These are all meaningful appellations. They resonate with the public and the symbolic function of the language is fairly clear. They celebrate human ideals or human existence and they make these ideas tangible in a physical space that people can inhabit. These types of spaces have an important civic and cultural function for identity and belonging.
It can be difficult, though, to take such a far-reaching abstraction and apply it to generate form or to manipulate material on an actual site. These abstractions are as slippery as bars of soap. They just don't afford any opportunities to get a grip
A spectacular example is Daniel Libeskind's Ground Zero Master Plan for the World Trade Center site in Manhattan, the language of which is at once a haunted house of the ethereal and sacred, and a roundhouse punch of macho patriotic swagger. There are two key themes: one, 'Reflecting Absence', the twin fountains within the twin tower footprints and the 'Freedom Tower', the symbolic replacement for Minoru Yamasaki's World Trade Center towers.
'Reflecting Absence', Michael Arad and Peter Walker's fountains falter because they, in the manner of so many contemporary memorials, are immensely land-hungry. Since Maya Lin's Vietnam War Memorial, every memorial must be narrative and immersive and big. Thus it gobbles up a lot of sacred land that could be used more usefully and very symbolically for the public exercise of democracy. Further, its fountains gobble up fossil fuels by pumping water at the rate of 98,000 litres a minute. This conspicuous waste combined with global tensions over fuel do nothing to improve the image of Americans in the world at large.
The pinnacle of the master plan is the 'Freedom Tower' (now the design of David Childs) and 'freedom' is used as both the conceptual and symbolic driver for the design. That anyone would want to utter the term 'freedom' after it was so wilfully perverted during the Bush years is remarkable, but Libeskind has given that perversion a patriotic erection 1,776 feet high (1776 being the year of the signing of the Declaration of Independence). For those many international dead from the twin towers, it is no comfort that this is, in metric, 541.3248 metres. Numerology is just another soapy, slippery notion.
Perhaps the important point for design, though, is that the concept of 'freedom' has burdened the world with yet another anodyne, air-conditioned, glassy, soap-slick stack.
Tim Waterman is honorary editor of Landscape and is a lecturer in landscape architecture and urban design at Writtle School of Design
*Disclaimer: The views expressed in this article are those of the contributor and not necessarily those of the Landscape Institute.